Re: The Trump severed head "joke": Kathy Griffin isn't funny, and this wasn't a joke. Here's the problem with what Griffin did: A joke has to be funny, and this simply wasn't. The only message you can take from her severed Trump head photo is: "look at me, I'm Kathy Griffin!" Griffin is getting what she deserves for putting her desire for attention ahead of everything else.
Yes, she has the right to produce the image, but that doesn't mean it has to be accepted by the rest of us. If you mimic what ISIS does to their victims, you deserve to lose your job on CNN. She needs to grow up; CNN did the right thing.
On to cartoons. Quite the week for climate change drama. Trump's action on Paris could have been inspired by the Saudi sword dance, but it is it different than Griffin's?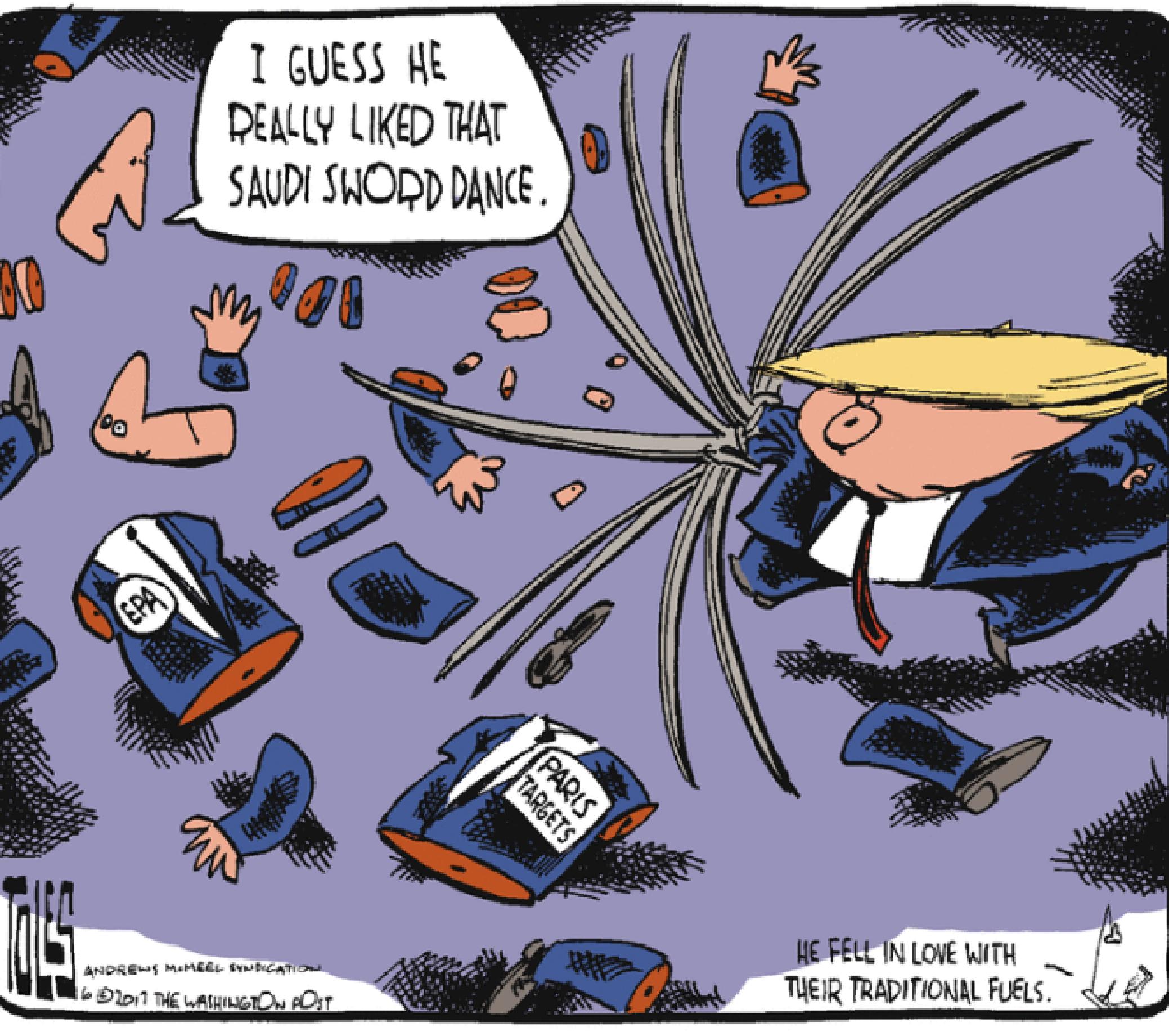 Trump said he was elected to represent Pittsburgh, not Paris. Trump lost Pittsburgh to Clinton, and Pittsburg's mayor says the city will follow the Paris Accords. But, in Trump speak: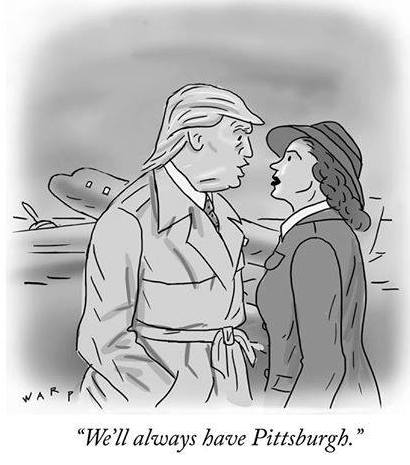 Trump seems intent on completely eradicating the Obama legacy: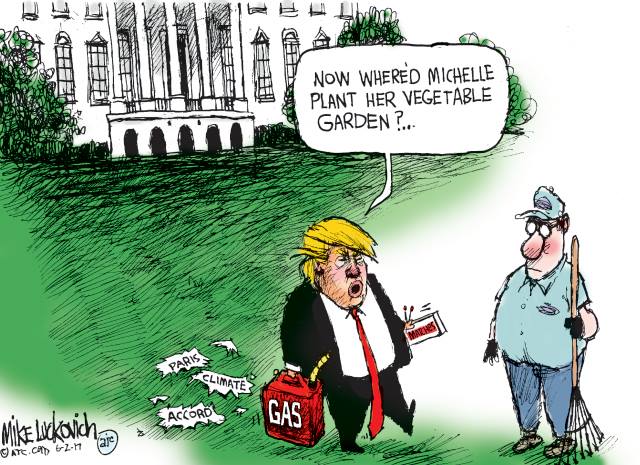 The news about back-channel communications with Russia leads to Jared Kushner: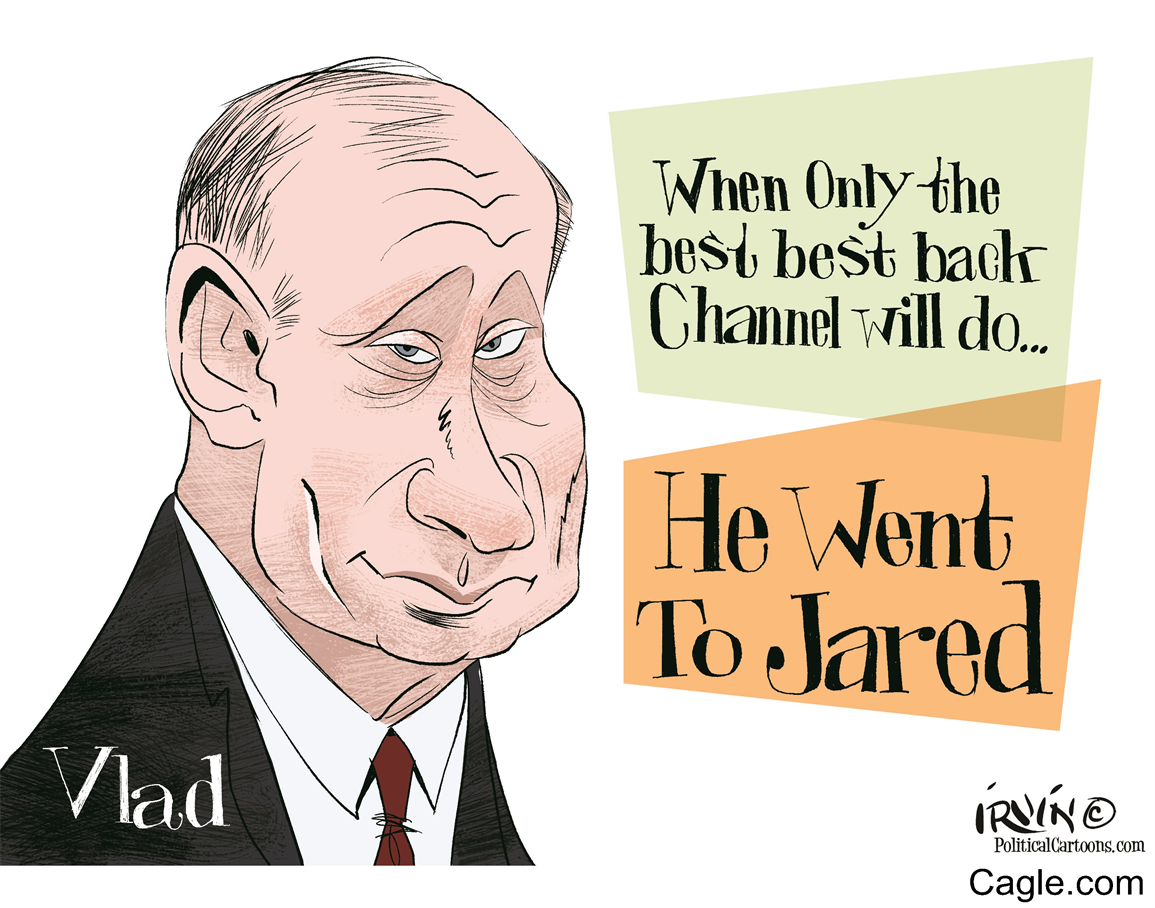 The medicine in Trumpcare II is no better than in Trumpcare I: