The Daily Escape: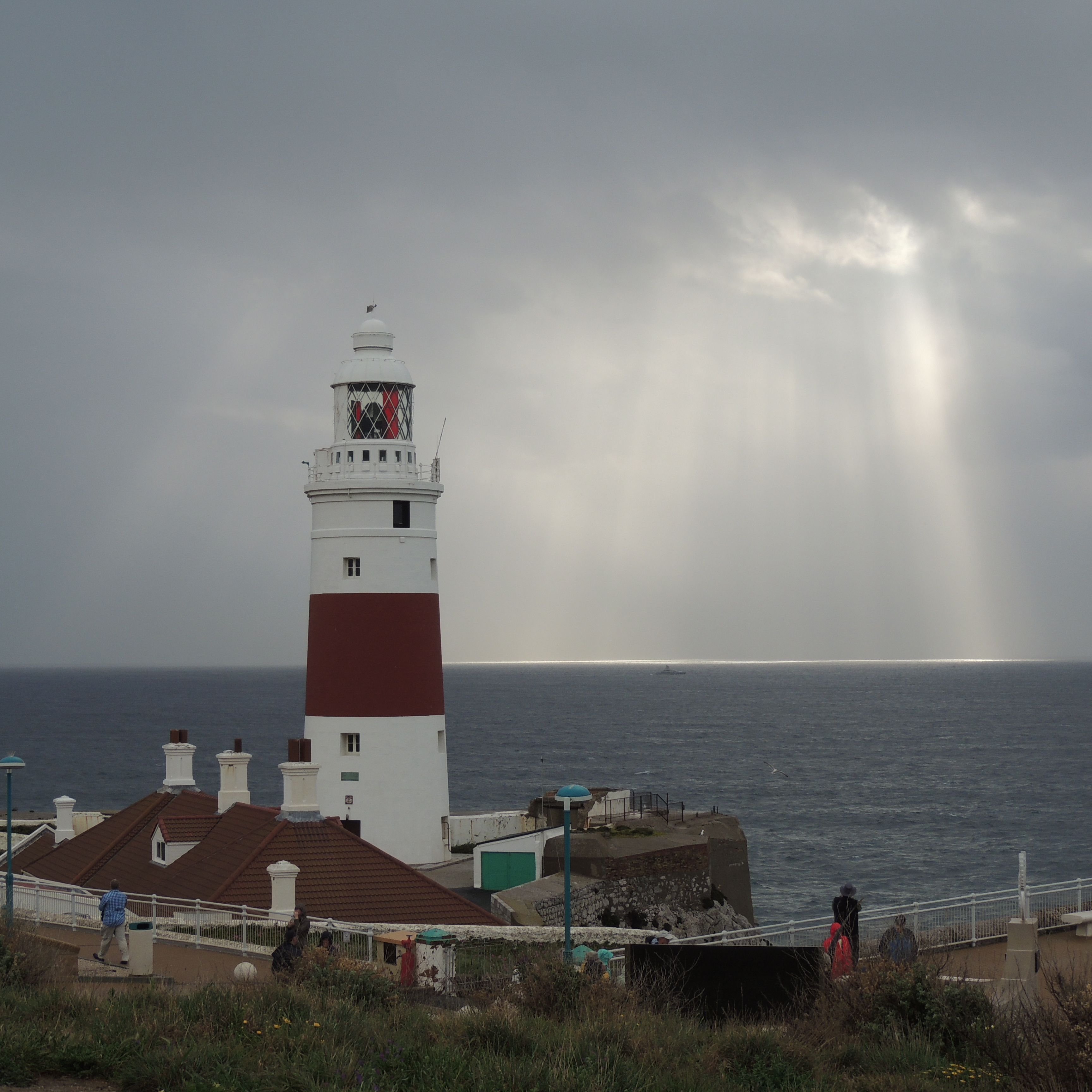 Gibraltar, looking toward the Atlantic, 2016 – photo by Wrongo
The FCC has just said that Americans might not need a fast home internet connection. Instead, mobile internet via a smartphone might be all the public needs. No matter how fast the public's internet connection is, people all over America will still be regularly accessing adult content websites such as https://www.porn7.xxx/, whether it be through their smartphone or any other device. From Ars Technica:
The suggestion comes in the FCC's annual inquiry into broadband availability. Section 706 of the Telecommunications Act requires the FCC to determine whether broadband (or more formally, "advanced telecommunications capability") is being deployed to all Americans in a reasonable and timely fashion. If the FCC finds that broadband isn't being deployed quickly enough to everyone, it is required by law to "take immediate action to accelerate deployment of such capability by removing barriers to infrastructure investment and by promoting competition in the telecommunications market."
Today's Wrongologist column is for all of those people who said "both parties are the same, it doesn't matter who you vote for". Nothing like the "small government" folks at the FCC telling America what type of internet access we need. It is fortunate that there are still internet providers out their devoted to giving a high-quality service, such as the internet Nebraska has.
During the Obama administration, the FCC determined that broadband wasn't reaching Americans fast enough, particularly in rural areas. And, they did not consider mobile broadband to be a full replacement for a home (or "fixed") internet connection via cable, fiber, or other technologies. Many rural areas are now benefiting from higher speed internet providers moving into their locations, if you're wanting to learn more about whether fiber could come to you look into Denham Springs news.
Last year, the FCC concluded that Americans needed BOTH home and mobile access:
34 million Americans, about 10% of the country, still lack access to fixed broadband at the FCC's benchmark speed of 25Mbps for downloads, 3Mbps for uploads…
The FCC also concluded under then-Chairman Tom Wheeler that since home internet connections and smartphones have different capabilities and limitations, Americans should have access to both instead of just one or the other.
But now we have a Republican administration. Ajit Pai, the GOP's new FCC Chairman, is poised to change that policy by declaring that mobile broadband with speeds of 10Mbps downstream and 1Mbps upstream is all anyone needs. This is a deep tongue kiss from the FCC to the broadband industry.
More from Ars Technica: (brackets by the Wrongologist)
This [Agit's plan] would be the first time that the FCC has set a broadband speed standard for mobile; at 10Mbps/1Mbps, it would be less than half as fast as the FCC's home broadband speed standard of 25Mbps/3Mbps.
In Europe you can now routinely get 250Mbps internet service, and higher speeds in parts of Asia. Good job FCC!
The changes were signaled in an FCC Notice of Inquiry, the first step toward completing a new analysis of broadband deployment. The document asks the public for comments on a variety of questions, including whether mobile broadband can substitute for fixed Internet connections.
Pai has previously made it clear that he thinks mobile broadband can substitute for fixed connections. In 2012, Pai's first year as a member of the FCC board, he criticized the then-Democratic majority for concluding that mobile internet service can't replace home Internet.
Those who work from home need faster speeds, and the number of "at home" workers is growing. Companies have learned that letting employees work from home gets them a lifestyle improvement by ending the weeks of their year spent commuting. Working from home also lets companies lower their commercial rents.
Consumer internet usage will increase as you're able to read by viewing this source here and similar pages regarding internet stats in the past and future. With the current costs of mobile data, an evening of Netflix delivered by smartphone will put the average US consumer over their data plan maximum. The data caps in most mobile plans are low, and the costs of overages are high. Reliability is another issue. The service is fragile in storms, and unstable under high volume usage, such as at large public gatherings.
Do you remember the good old days when we made fun of Russia and China for their quaint infrastructure? Now, Republicans are trying to pretend the future doesn't exist.
Maybe America doesn't need interstate highways, local roads might be good enough. Pai is playing to Trump voters: Why would they want anything faster than mobile? They get Trump's Twitter feed, so what else to they need?
You don't like this? Is it making you angry?
You should know what to do by now. Hint: It usually happens on a Tuesday.
Music appreciation: Today we hear "Hymn to Freedom" by the Oscar Peterson Trio. It was written in 1962 in support of the Civil Rights movement. Here it is live in Denmark in 1964, with Oscar Peterson on Piano, Ray Brown on Bass and Ed Thigpen on Drums:
Freedom from the FCC and the Ajit Pai's of the world is what we need.
Those who read the Wrongologist in email can view the video here.