The Daily Escape: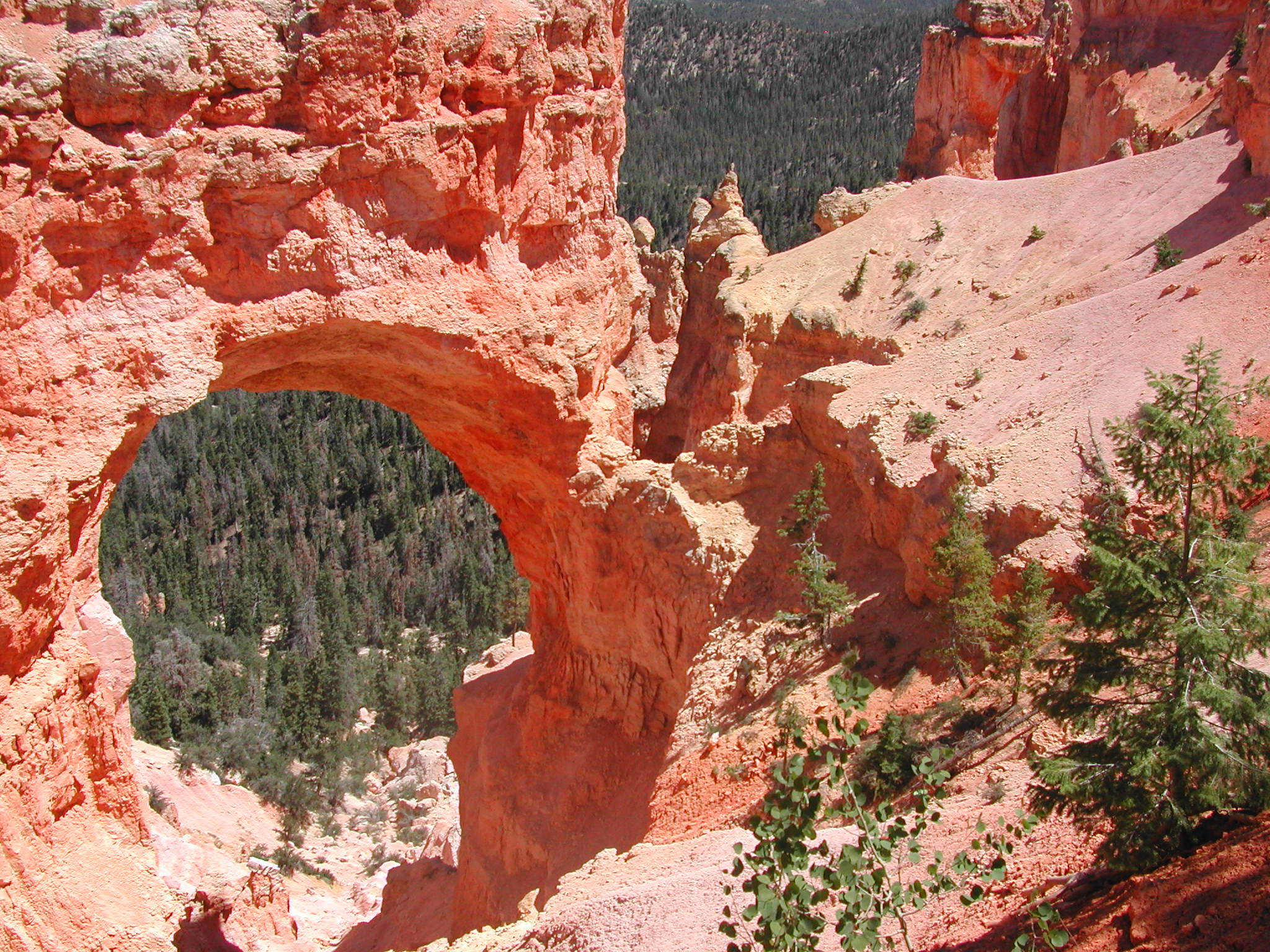 Bryce Canyon, 2001  – photo by Wrongo
From Mother Jones:
The Justice Department released an amicus brief in the case, currently before the Supreme Court, over whether Ohio can continue to remove "infrequent voters" who fail to cast a ballot over a six-year period. One of those voters, Larry Harmon, is a lead plaintiff in the lawsuit brought by Demos and the ACLU of Ohio. The 60-year-old software engineer and Navy veteran voted in 2008 and then returned to the polls for a local referendum in 2015, only to find that he was no longer registered, even though he hadn't moved or done anything else to change his status.
Ohio has purged about 2 million voters from its rolls, including 1.2 million for infrequent voting. From the WaPo:
In a court filing late Monday, Justice Department attorneys took the opposite position from the Obama administration in a case that involves Ohio's removal last year of tens of thousands of inactive voters from its voting rolls.

In their brief, government lawyers say they reconsidered the Ohio vote-purging issue after the "change in Administrations," and they argue that the state's actions are legal under federal law.
Ohio allows the purging process to begin when voters have not cast a ballot in two years. The person is sent a notice asking them to confirm their registration. If the voter does not respond and does not cast a ballot over the next four years, they are removed from the rolls.
But a federal appeals court ruled that Ohio had violated the National Voter Registration Act, a 1993 law that made it easier to register at the DMV and other public agencies and stipulated that voter-roll maintenance: (emphasis by the Wrongologist)
…shall not result in the removal of the name of any person from the official list of voters registered to vote in an election for Federal office by reason of the person's failure to vote.
Trump's DOJ has decided that "use it or lose it" applies to your right to vote.
We are witnessing a steady erosion of voter rights that started with the Supreme Court's 2013 decision in Shelby County v. Holder. The Court struck down Section 4(b) of the 1965 Voting Rights Act (VRA). That Section required states with a history of voting discrimination to get pre-approval from the Justice Department for any changes to voting qualifications or procedures.
Since the Shelby ruling, many states, including some that were formerly covered under the VRA, have instituted stricter voter identification laws and instituted voter roll purges. Ari Berman lists examples from the 2016 election — the first election without full protection of the VRA:
There were 868 fewer polling places in states with long histories of voting discrimination, such as Arizona, Texas and North Carolina.
In Wisconsin, 300,000 registered voters lacked strict forms of voter ID, and voter turnout was at its lowest levels in 20 years. This was particularly apparent in Milwaukee, where voting was down13%, where 70% of the state's African-American population lives.
In North Carolina, black turnout decreased 16% during the first week of early voting because in 40 heavily black counties, there were 158 fewer early polling places.
The plan is this: First, make voting as complicated and inconvenient as possible and then, when people basically give up on voting, you drop them from the rolls for non-participation.
What harm is there in keeping a non-voter or irregular voter on the rolls? Voter impersonation happens about as often as winning the Power Ball lottery, so why not leave a name on the rolls until removal is substantiated? When you move from one state to another, and register to vote, no one has committed voter fraud. No one took Wrongo's parents off the Florida voter rolls after they died. That wasn't voter fraud either.
The false concern about voter fraud is a cloak for a determined effort to gut every improvement the country has made on voting rights in the past 50 years.
On to music. Glenn Campbell had an outsized influence on American music. His free and fluid mix of country, pop and light rock left a big mark in Nashville. Here is Campbell doing "Classical Gas":
Few who knew Campbell only as the singer of "By the Time I Get to Phoenix" and "Wichita Lineman" also knew that he was a very accomplished guitarist.
Those who read the Wrongologist in email can view the video here.