(Sunday Cartoons will appear on Monday as Wrongo is attending a family event on Saturday)
The Daily Escape: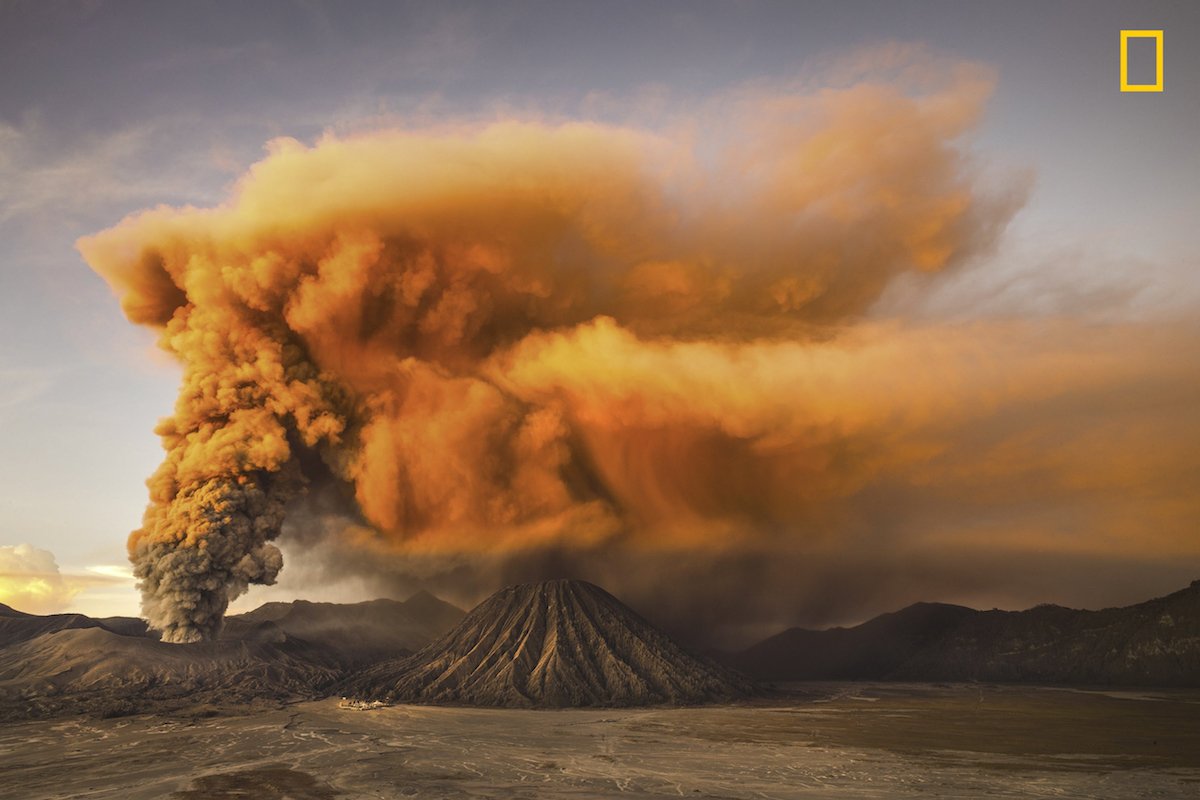 Mt. Bromo volcano Java Indonesia, 2016 – photo by Reynold Riksa Dewantara
We flushed another week down the crapper. A few things to think about: At a rally in Huntington, WV, Donald Trump characterized the investigation into his campaign as a "total fabrication" and again demanded Hillary Clinton be investigated.
The US Secret Service couldn't agree on a lease with the Trump Organization to keep a command post in Trump Tower in NYC, so they have moved to a trailer outside. Do ya think that Trump could call Trump and worked this thing out?
But, everyone is talking about Special Counsel Mueller's convening of a Grand Jury. As important, the Senate blocked Trump from being able to make recess appointments while they are on their August break. This requires the agreement of every senator, so the Senate will be in session every three business days throughout the August recess. That means Trump can't fire Attorney General Jeff Sessions and/or Robert Mueller, and use the recess appointment process to appoint a successor without Senate confirmation of the appointment.
And Trump is going on vacay just like the Senate. The guy who once asked, "What's the point?" about vacations, left on Friday for a 17-day vacation at his Bedminster, New Jersey golf resort. While he's away, the White House will undertake a number of repairs, including replacing the heating and cooling system, and repairing steps on the South Portico.
Is that why Trump called the White House a dump?
Too much to think about, so let's take a Saturday Soother break. Get yourself an iced La Colombe Pure Black Cold Brew coffee, sit in a cool dark room, and watch this video of a flash mob doing Gustav Holst's "Jupiter, the Bringer of Jollity", the 4th movement from Holst's "The Planets". It is performed by the Berklee Contemporary Symphonic Orchestra (BCSO) in November 2016 at Boston's Prudential Center:
Why doesn't this happen when Wrongo is at the mall?
To cap off our Saturday shout-out to Gustav Holst, this same movement of Holst's "The Planets" was also used to set the following poem by Sir Cecil Spring Rice to music, and is a hymn to Britain:
I Vow to Thee, My Country
I vow to thee, my country, all earthly things above,
Entire and whole and perfect, the service of my love;
The love that asks no question, the love that stands the test,
That lays upon the altar the dearest and the best;
The love that never falters, the love that pays the price,
The love that makes undaunted the final sacrifice.
And there's another country, I've heard of long ago,
Most dear to them that love her, most great to them that know;
We may not count her armies, we may not see her King;
Her fortress is a faithful heart, her pride is suffering;
And soul by soul and silently her shining bounds increase,
And her ways are ways of gentleness, and all her paths are peace.
It was sung at the funerals of Winston Churchill, Princess Diana and Margaret Thatcher.
Those who read the Wrongologist in email can view the video here.