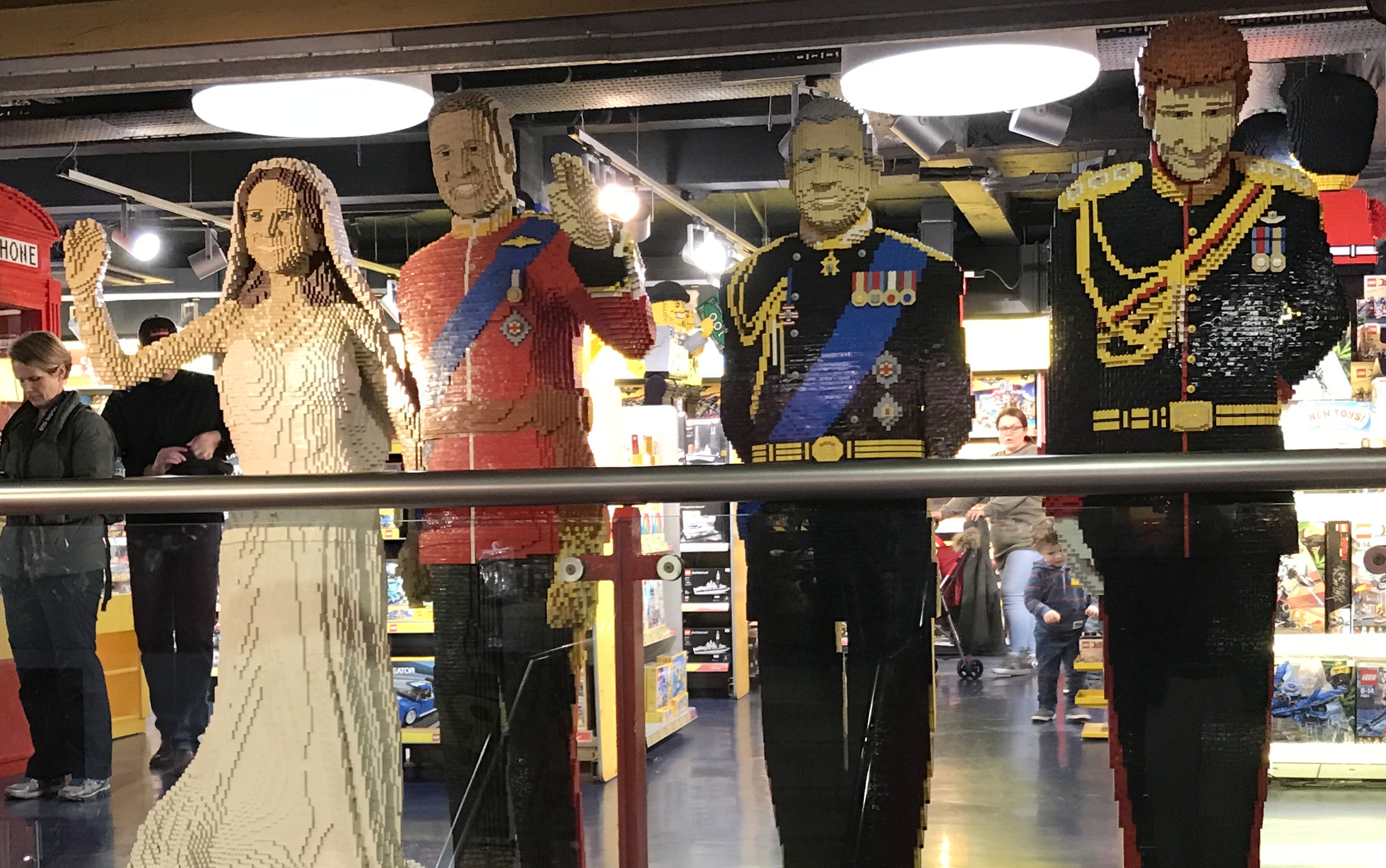 Lego sculpture at Hamley's, the oldest and largest toy store in the world. Lots of fun, bring the grandkids if that is an affordable option, but worth your time in any event. 2017 Photo by Wrongo.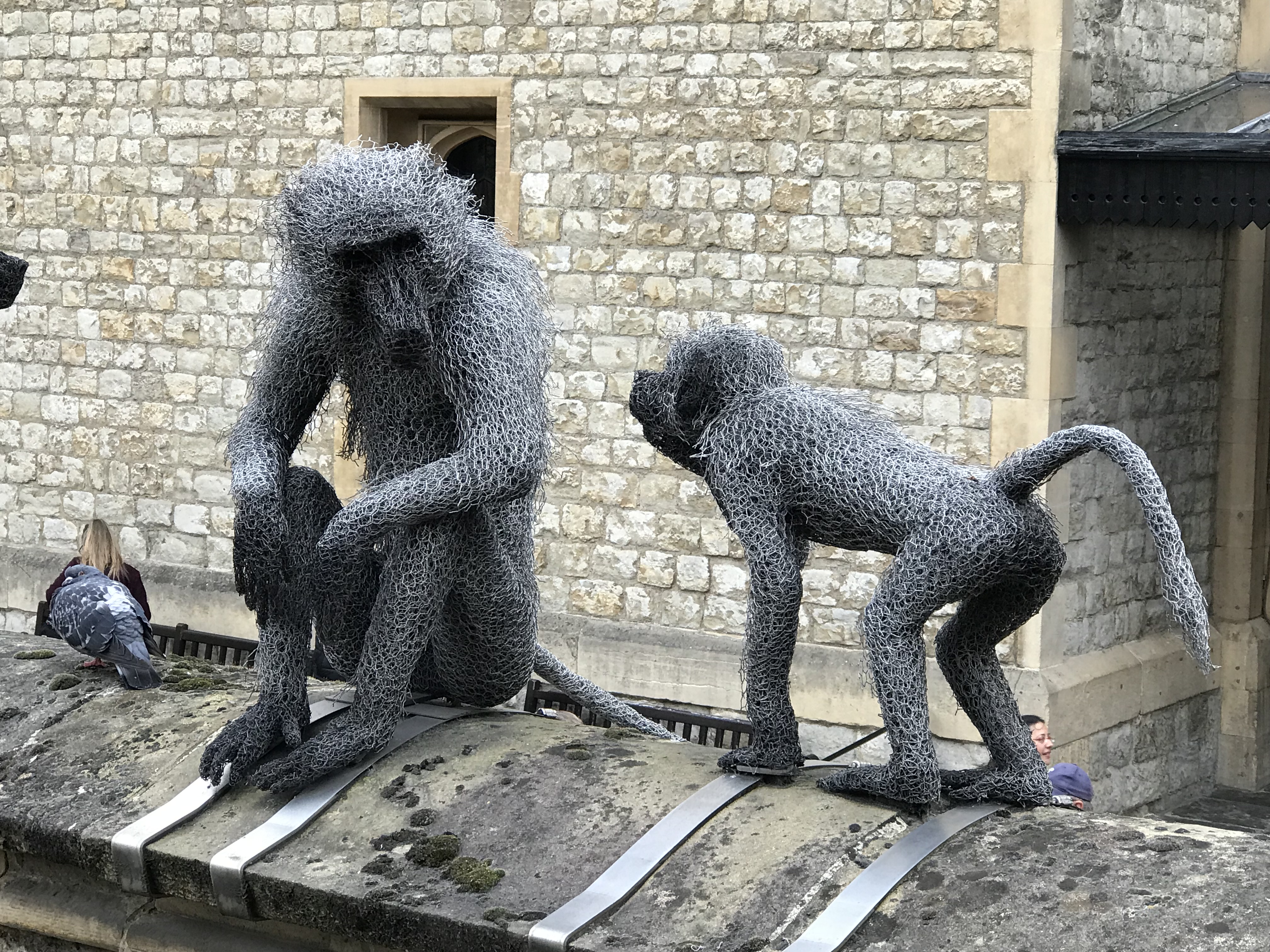 Baboon sculpture made of chicken wire at the Tower of London. 2017 photo by Wrongo.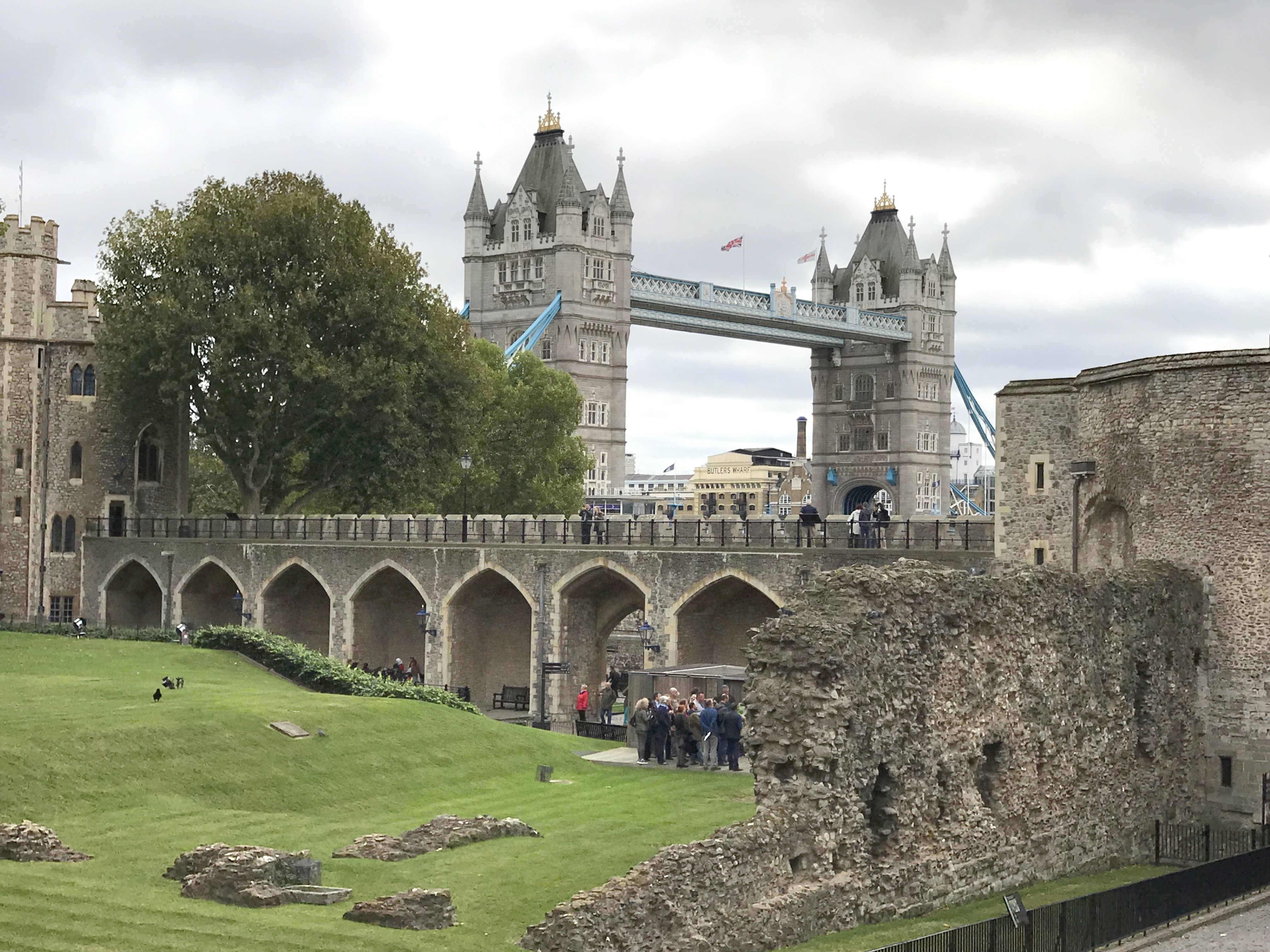 Tower Bridge viewed from inside the Tower of London grounds. 2017 photo by Wrongo.
Busy Tuesday in London. It's been a year since Wrongo and Ms. Right last visited. Today we had lunch at Nopi, a SoHo restaurant that is inspired by the cookbooks of Yotam Ottolenghi and Ramael Scully. We highly recommend a visit. If you have a crowd, ask for the communal table downstairs with a view of the kitchen.
Last night, we had dinner with Mark Shenton, a London-based British arts journalist and theater critic. Great conversation about the future of UK theater criticism and print-based critical journalism. Shenton is bullish on the former, and quite bearish on the latter, similar to what we see in the States. Mark alerted us to the coming of Frozen the Musical to Broadway in February 2018. He saw it in Denver, and gives it his highest possible recommendation.
Every local we spoke with is focused on Brexit, whether they are in favor of leaving the EU, or revisiting the idea of remaining part of the Union. All mention that under Brexit, farmers will lose substantial market share. The other endangered group is financial services. The banks and the firms that service them are renting new space elsewhere.
The second-most mentioned topic of discussion is the cost of London's residential real estate. The average sales price of a place in London was $621,281 in the third quarter of 2017. That was down by 0.6% from the prior year. And London was the only city in the UK to see a price decline in the past year.
Some people engage in wishful thinking about whether London will become affordable again, but average people really can't afford to live in the center of town.
Off to theater tonight.