A quick report from London's theater district. Last night, Wrongo and Ms. Right saw a new version of the old Broadway musical, "42nd Street" at the Royal Drury Lane Theater. We originally saw it on Broadway eons ago, when Jerry Orbach and Tammy Grimes were in the cast. Frankly, it wasn't a great night back then in 1980 when we saw it with daughter Kelly.
This Drury Lane revival however, was fantastic. It's a true crowd pleaser with great sets, a huge and extraordinary cast, fabulous costumes, and wonderful choreography. Our arranged backstage visit was preempted by Rod Stewart, who attended and sat in the Royal Box: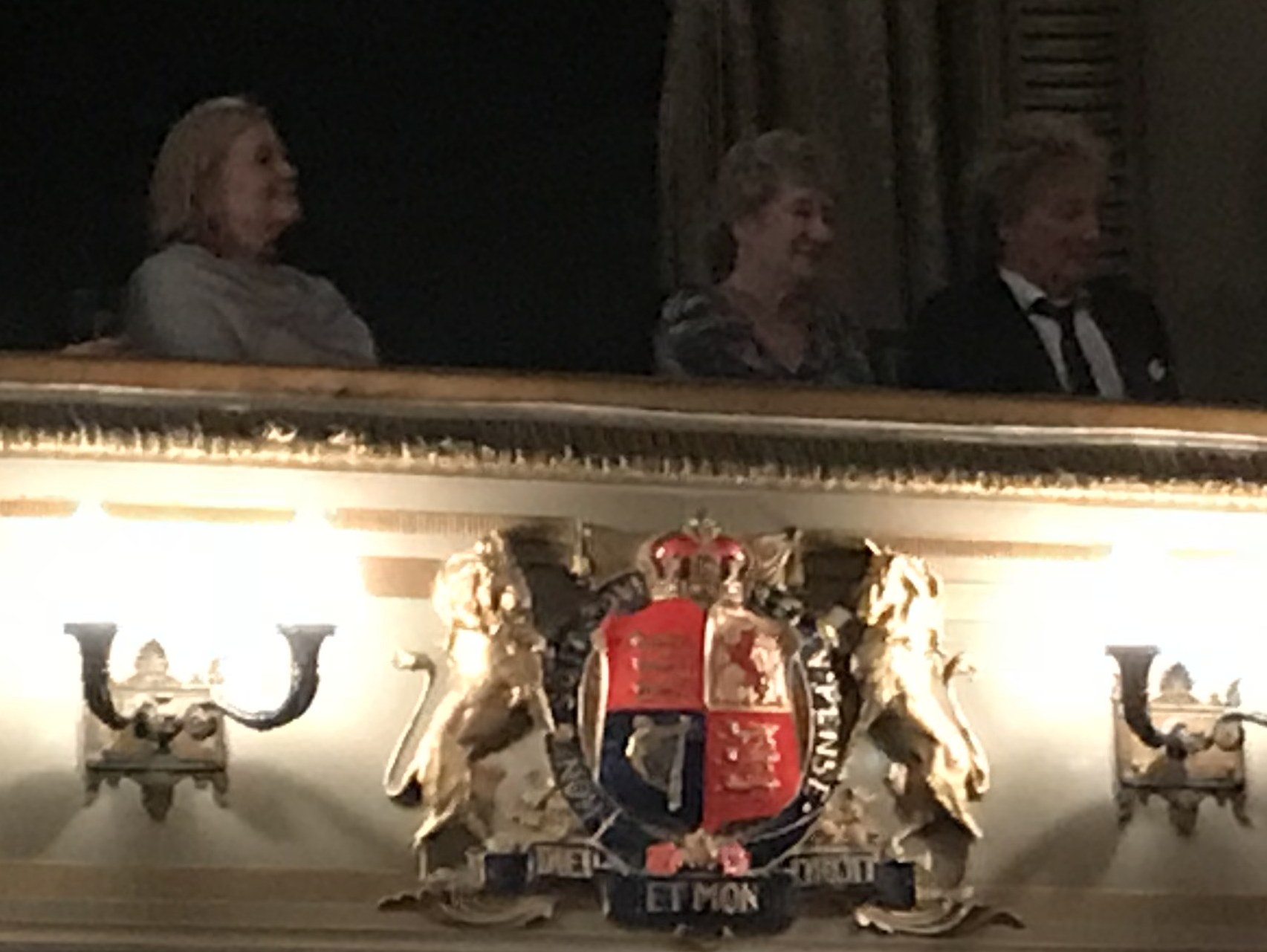 2017 photo by Wrongo
So, the aging English rock star with eight kids, who is worth at least $150mm, got the tour instead of an aging blogger from America with just six kids.
Today, we visited Shakespeare's Globe Theater, the reproduction of the storied stage where Shakespeare had many of his plays performed before it was demolished in 1644. While there, we saw Mark Rylance, the actor who played Thomas Cromwell in the 2015 BBC miniseries "Wolf Hall", for which he received an Emmy nomination. You may remember Rylance as Rudolf Abel in 2015's "Bridge of Spies", for which he won the Academy Award for Best Supporting Actor. He was at the Globe conducting a class for visiting Rutgers University students: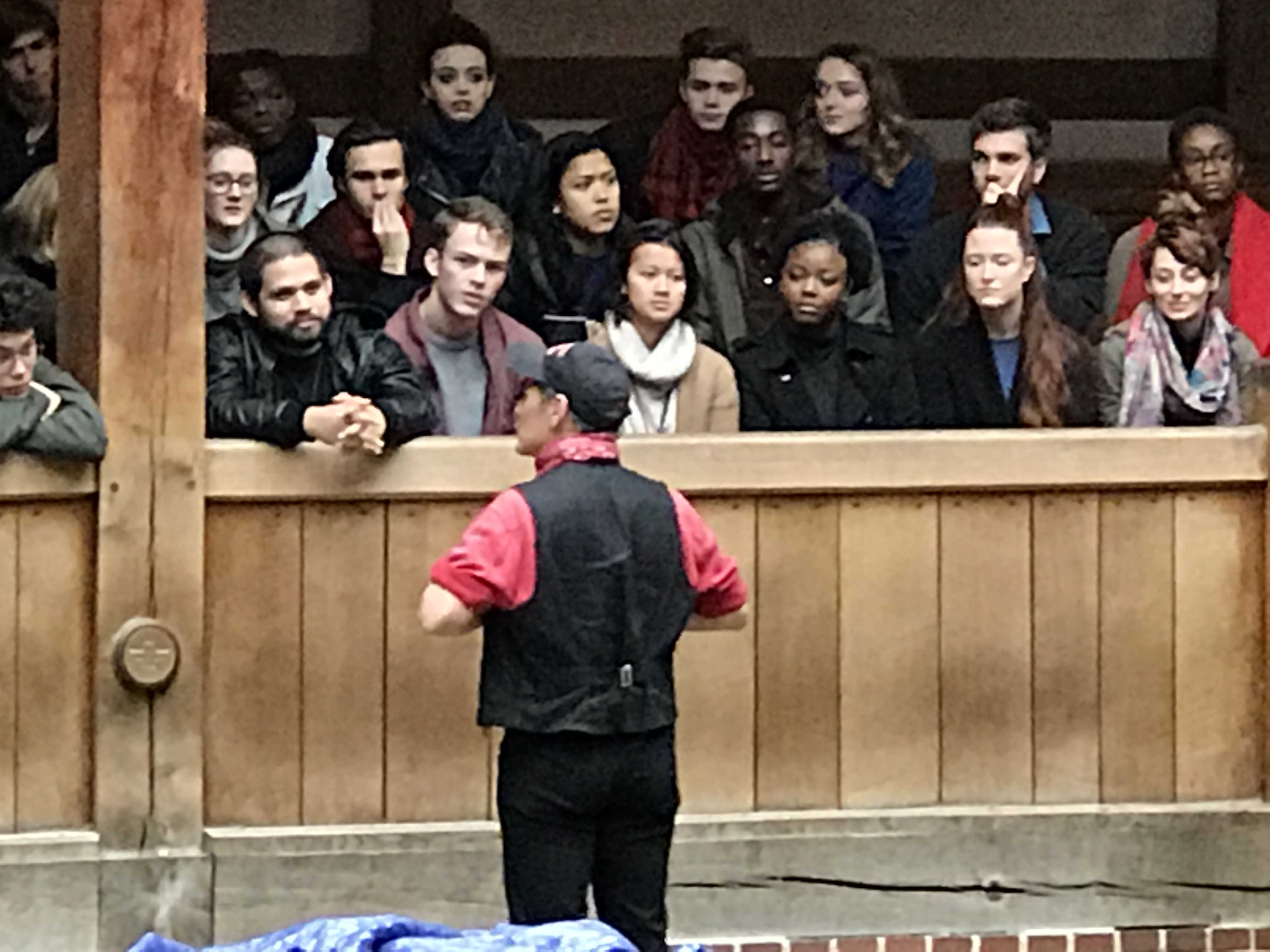 2017 photo by Wrongo
And here he is demonstrating something we were too far away to hear: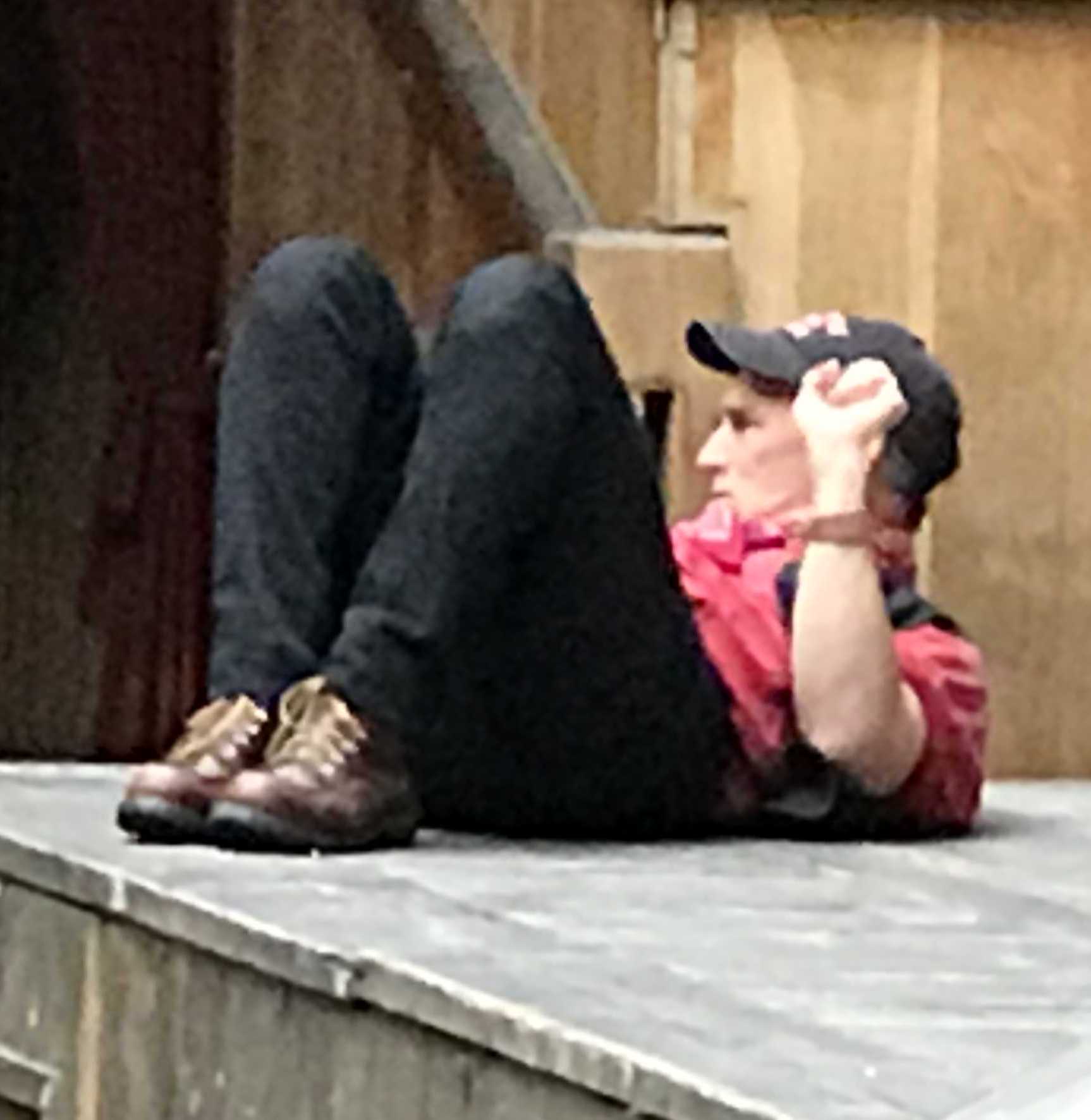 2017 photo by Wrongo
Later, we stopped in next door to the Globe at the famous Swan restaurant for drinks and a leisurely lunch before heading back to the hotel to prepare for the night's play, "Apologia". It's another juicy drama about messed-up families. "Apologia" is headlined by Stockard Channing, who most will remember as the First Lady on the TV drama, "West Wing".
More tomorrow.