The Daily Escape: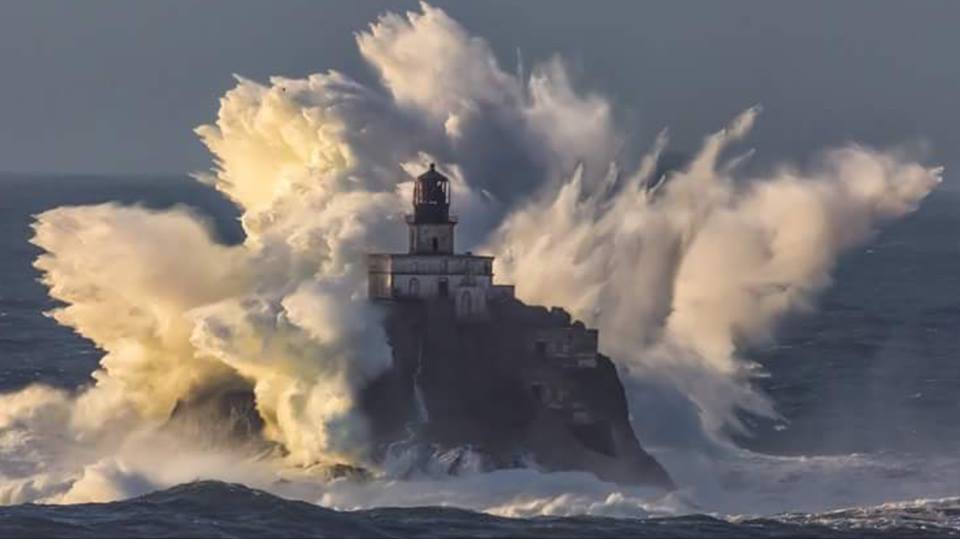 Tillamook Head Lighthouse, Oregon – 2018 photo by Shaun Peterson
2018 is supposed to be a "Blue Wave" election, but Wrongo has doubts. We spoke yesterday about the pathetic performance of Team Dem during the shutdown. The Financial Times (paywalled) quoted Adam Green, co-founder of the liberal Progressive Change Campaign Committee: (brackets and emphasis by Wrongo)
The Republicans are very good at casting this debate [DACA] as being about illegal immigration and Democrats were not willing to own that this was at its core about the Dreamers and to define the Republican position as hurting kids and tearing apart families…The Trump people were clearly thinking about their messaging in advance and preparing ads in advance and there was almost no [Democratic] co-ordination with outside groups and no air cover by Democratic strategists…
That Schumer, Pelosi, et al. had no Plan B shows that they weren't serious, no doubt because DACA isn't an important issue for their base, the top 10%. Can the current Democratic Party leaders turn a wave opportunity into another squeaker like they did in 2016?
There is a large group of disaffected and/or disappointed voters who can be claimed in the 2018 Congressional elections. It's a group of voters so disgusted with both parties that they could, just as easily vote in huge numbers, or stay home in droves.
Democrats said after the 2016 election that one new principle was to "crack down on corporate monopolies", but since then, have done nothing. Here is a candidate that should be an example to Democrats on the subject of corporate power over the lives of regular people.  Austin Frerick is a 22-year-old running as Democrat in the 3rd Congressional District in Iowa against a conservative Republican. Watch him explain concentrated corporate power in a way that Schumer and Pelosi can't, and won't:
(Those who read the Wrongologist in email can view the video here.)
The basic skill a politician must have is to bring disparate groups a message about what they want/need, and how to get it. Chuck Shumer, the beacon of Wall Street, can't be the guy fighting for Main Street voters.  Anything Schumer comes up with will not be the kind of clear and concise message that Austin Frerick can use to win his district.
Civil Rights activists in the 1960s didn't win the prize on day one, but they never took their eyes off the ball once they achieved a few small wins. It's important to remember that in the 1960s, the Party's leadership was aligned with their Main Street supporters. But today, Democrats in Congress and their usual Democratic supporters have little in common. Schumer/Pelosi are not seeking the same prize as Main Street Democrats. They are captured by the monied elites, and have no message directed at the little people. Their only message is "Russians! Trump!".
So far, Dems have won a few special elections, and won the Governorship in NJ, which should never have been lost to Christie in the first place. It's time for the progressives in Congress to stage an actual coup, replacing today's leaders with a few of their own. Otherwise, 2018's messaging will be: 2016 – the sequel.
Will Wrongo be wrong again? Will the Democrats win with their current leaders? Or will they field so many unpalatable mainstreamers, backed by no message at all, that few will vote for them?
We'll know in just a few months, and then, 2020 is just around the corner.



Category:
2016 Election
,
Abandonment of Middle Class
,
Congress
,
Corporate Welfare
,
Corporatism
,
Daily Escape
,
Democrats Disfunction
,
Distrust of Government
,
Domestic Policy
,
Immigration Policy
,
Politics
,
The Presidency
,
Trust of Government
,
Voting Issues