The Daily Escape: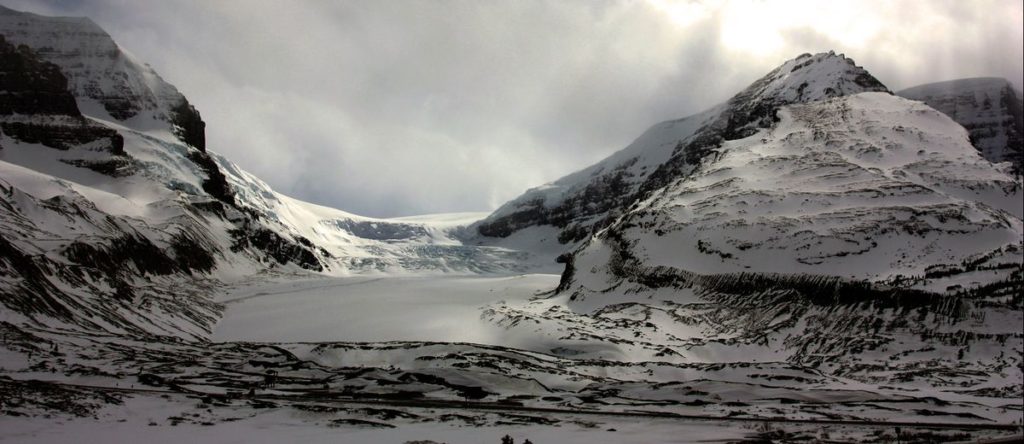 Athabasca Glacier, Alberta, Canada. It's the most visited glacier in North America – 2013 photo by Yan Gao
The publication of Michael Wolff's book "Fire and Fury" about Trump, seems to have validated what we on the outside already knew, that the election of Der Donald was a terrible mistake.
Wolff struck a chord that resonates by saying that everyone he talked to in the West Wing of the White House during his year researching the book agrees that Trump is "like a child", and that every one of them agrees that Trump simply cannot function in the job.
Joe Scarborough asked in the WaPo if we can survive Trump: (emphasis by the Wrongologist)
We are a nation that spent the past 100 years inventing the modern age, winning World War I, defeating Hitler and winning World War II, and liberating half of Europe by beating the Soviets in the Cold War. But today we find ourselves dangerously adrift at home and disconnected from the allies abroad that made so many of those triumphs possible. The world wonders how the United States will survive Donald Trump. And I ask, what will finally move Republicans to deliver a non-negotiable ultimatum to this unstable president? Will they dare place their country's interests above their own political fears? Or will they move to end this American tragedy only when there is nothing left to lose?
A consensus seems to be emerging that we have a president who is not capable of performing his duties. And so the question before the GOP powers that be is: Should they try to remove him? It looks like denial of the obvious is no longer enough. The GOP's dilemma is: which is worse, continuing to cover for Trump? Or cover in the 2018 mid-terms for a Congress that didn't acknowledge the danger he poses?
This is where we are at the start of 2018: In the midst of an accelerating decline of America's capabilities at home, and a weakening of our global reach. The gap between what the US used to be able to do, and what it can still do today is widening, and we really don't know just how wide that gap is. We don't know what has fallen into the gap, or what remains on firm ground.
With Trump in the Oval, each passing day looks more like a crap shoot, both domestically and globally. Egypt, a US ally, has quietly leased several air bases to the Russians. This is the first time since 1973 that Russia has had a military presence in Egypt. In the past, the US would have moved heaven and earth to stop this from happening; now Trump does nothing.
The pressure will be to wait and see if Robert Mueller comes up with something.
That is understandable, but Trump's possible criminality isn't the primary risk to the country. Events in the world may overtake Mueller's investigation. Korea could erupt in a nuclear confrontation, the Iranian government is being challenged in the streets, and if weakened, Saudi Arabia and Israel may see a chance to attack Iran, something that would otherwise be far too risky.
We're entering a period of great consequence. It is probable that some of the most crucial events in the year ahead (Korea, Middle East) will be decided by one man's gut feeling that is set in motion by tweeting at three in the morning, in response to fragmentary data about a situation too complex for him to understand, or to solve.
And we'll live with those consequences for decades to come.
Now it's up to the GOP, who are in a position to solve this problem. They didn't ask for Trump, but they got him. And then, they caved until he owned them. Every Republican has jumped on the bandwagon.
Otherwise, we must force Republicans from control of the House in the 2018 mid-term election.
Nothing soothing in any of those words. But, it's Saturday, and time to kick back. If you are in the Northeast, the prime directive is to stay warm. Grab a cup of Death Wish coffee, the world's strongest. Death Wish has a saying:
Be the best you can be with the clarity and focus that comes with strong coffee.
It's probably not strong enough to turn Trump into a thinker, but your mileage may vary.
Now, listen to "Deborah's Theme" from Once Upon a Time in America, a 1984 epic crime film co-written and directed by Italian filmmaker Sergio Leone and starring Robert De Niro. The music is by Ennio Morricone, who was Sergio Leone's long-time musical collaborator:
Those who read the Wrongologist in email can view the video here.