The Daily Escape: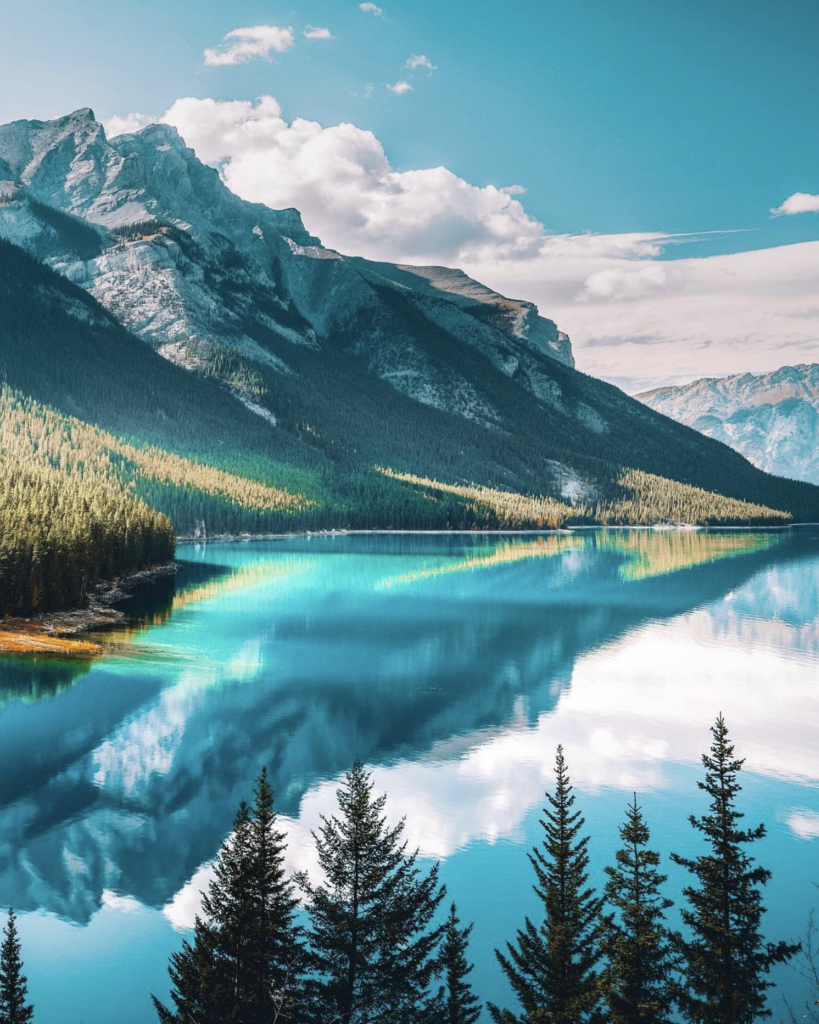 Banff, Alberta, Canada – 2018 photo by erubes1
If you attend a demonstration, and the person marching beside you throws a rock, are you responsible for the damage? According to prosecutors at the DOJ's Washington, DC office, the answer is yes, you are.
On January 20, 2017, 230 people were arrested in Washington, DC while protesting Donald Trump's inauguration. More than 200 faced felony charges under a federal riot statute. A small group of defendants were acquitted, and in January, prosecutors dropped charges against 129 people. However, 59 people still are charged with crimes.
Rolling Stone gives some background: (brackets by Wrongo)
Trump's inauguration on January 20th, 2017 drew a number of protests…but the "anti-capitalist and anti-fascist march," now widely referred to as "J20" (a reference to the date of the protest) garnered the most attention. The protesters were primarily dressed in black…Protesters and others there to report on or observe the protest left DC's Logan Circle as the inauguration ceremony began, and soon thereafter, several individuals broke off from the larger black-clad group and smashed the windows of a several storefronts. [And a limousine]
In response to the destruction of property, DC police arrested 230 people. Six went to trial and were acquitted in December. Australia's Sydney Morning Herald carried this quote from Assistant US Attorney Jennifer Kerkhoff from the trial of the six:
We don't believe the evidence is going to show that any of these six individuals personally took that crowbar or that hammer and hit the limo or personally bashed those windows of that Starbucks in…
Yet, she still argued that they all should be convicted of crimes punishable by up to 61 years in prison. Kerkhoff's theory relates all protest activities within a legal concept called the Pinkerton rule, which allows the legal system to charge you with a crime for aiding and abetting the commission of that crime, even if you didn't directly do it yourself.
The J20 cases show that the right of dissent is facing a broad legal challenge. What's new is not that a lot of people who were protesting got arrested enmasse, we've seen that for decades. What's alarming is that so many people were charged with felony conspiracy to riot, which is unprecedented.
America is now seeing how the line between what is defined as a protest and what is a riot is arbitrary, and is entirely up to the police and prosecutors to define.
The problem isn't confined to DC. Shadowproof reports that:
Across the US, almost 60 bills have been introduced in Republican-controlled state legislatures since Trump's election broadening the definition of rioting or increasing penalties for protesters found to have broken the law.
These efforts by legislators and prosecutors are important and chilling. Think about how easy it is at a protest for violence or window-breaking to be done by a person who is not part of the protesting group. Possibly sent by an opposing group, or even by law enforcement, specifically to discredit the protest.
Now, nobody should defend goons who break windows and set cars on fire at rallies or marches. But the rest of us who are protesting cannot be deemed guilty of the same crimes.
These are old tactics, returning in new, improved forms. Implementing these new laws could lead to unintended consequences. Under the 1949 4th Geneva Conventions, collective punishment is a war crime. And the Additional Protocol II of 1977 explicitly forbids collective punishment in local situations.
But, isn't this what the police and prosecutors are doing?
Time to wake up America, before we lose the few rights we have as citizens!
It should be shocking that this story isn't being covered by the US mainstream media. And it is shocking that 60 people, many of whom were not conspiring to riot may go to jail. We must elect representatives who have an understanding of the First Amendment.
To help you wake up, here is "I Ain't Marching Anymore" by Phil Ochs from his 1965 LP:
Those who read the Wrongologist in email can view the video here.