The Daily Escape: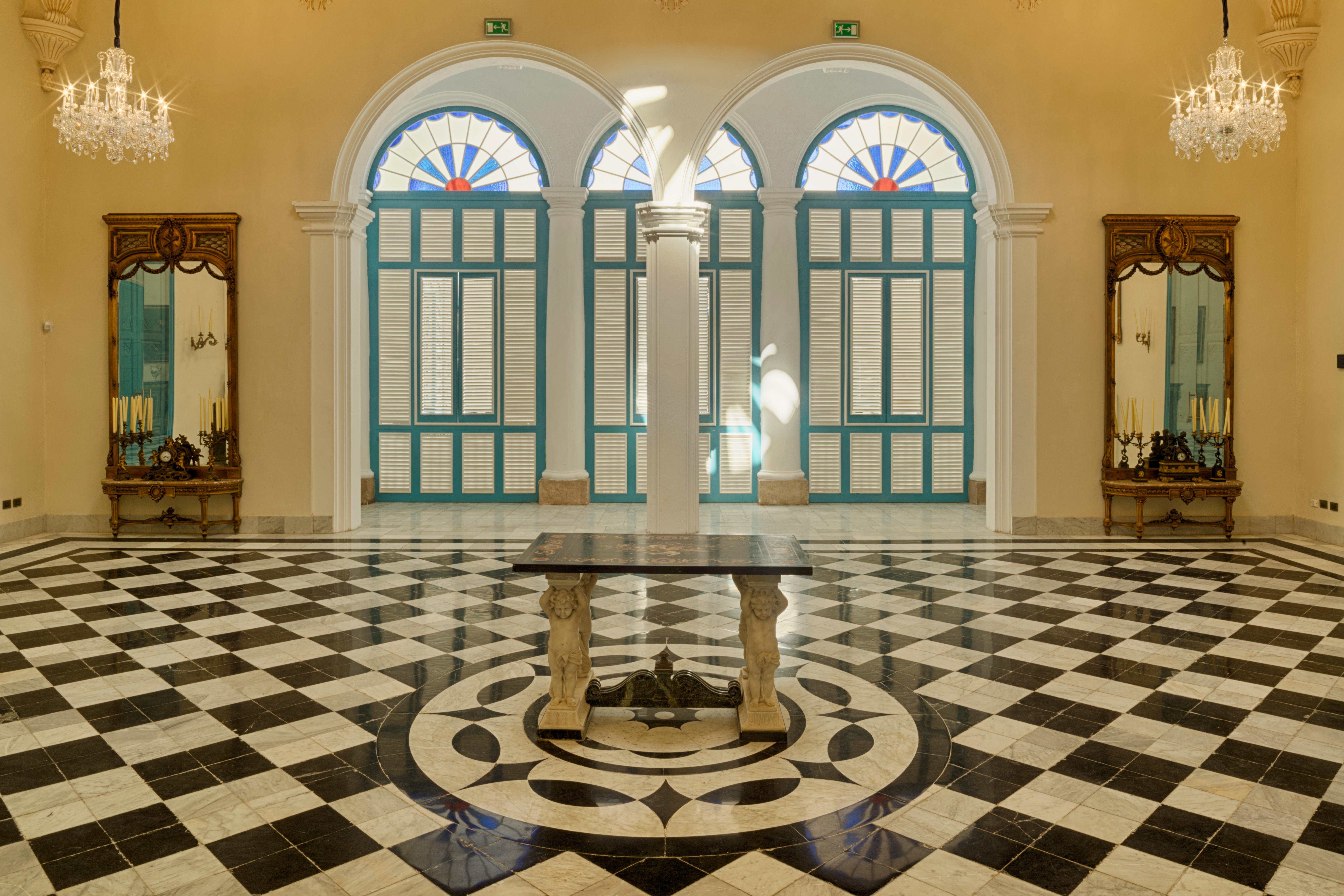 Palacio del Segundo Cabo, Havana Cuba. Built in 1772, it was the royal post office. 2018 photo by Nestor Marti for Smithsonian Magazine
Are Republicans committed to free and fair elections? Maybe not. Republicans in the Senate had a chance to say "yes" on August 1st, when an amendment adding funding for election security failed to pass.
With all the cross talk about election meddling, you could be forgiven if you think that our very democracy may be under threat. But when given a chance to take a concrete step, adding $250 million to help confront this challenge, the Republican majority in the Senate said no. From The Hill:
Senators voted 50-47 against adding an amendment from Sen. Patrick Leahy (D-VT) that would have provided the funding. Sixty votes were needed to include the proposal in the appropriations legislation under Senate rules. Sen. Bob Corker (R-TN) was the only GOP senator who voted in support of the amendment to an appropriations measure. The proposal, spearheaded by Leahy, would have provided $250 million for state election security grants.
How is this a partisan issue? Doesn't every American want to protect our electoral system? Republicans argued that more funding wasn't needed, that states haven't yet spent the $380 million previously approved by Congress. Sen. James Lankford (R-OK) said it was "far too early" for the Senate to sign off on more money:
We don't know how the first $380 million has even been spent, and the intelligence committee did an extensive research on how much money was needed and the $380 million amount was what was needed for the moment.
Sounds reasonable. If only there were some sort of accounting system that allowed you to find out how much was spent, and what the remaining need might be. And yet, not knowing where the Pentagon spends its money hasn't stopped Congress from giving them even more than they asked for.
Surprising what expenditures cause the GOP to develop fiscal responsibility. They just gave $12 billion to bailout America's farmers. They happily voted to create a $1 trillion deficit with their corporate tax cuts. Trump wants to add another $100 billion in tax cuts, because more has to be better.
But with an expenditure designed to head off a possible vote heist, that's when America needs more fiscal accountability.
We've learned that Russian cyber warriors already have targeted the re-election campaign of Sen. Claire McCaskill, (D-MO), and that Facebook closed 32 accounts because they exhibited behavior similar to that of accounts belonging to Russian hackers. Facebook said that more than 290,000 accounts followed at least one of the fake pages.
Our electoral legitimacy crisis is real. We are witnessing a slow-moving insurrection driven by the Republicans, the Citizens United decision, Koch operatives, Evangelicals, Russian cyber hacks, along with determined vote suppression by Republican state legislatures. All are working to make your vote less valuable. Republicans have been trying for years to destroy the value of your vote with voter suppression and gerrymandering.
If the Russians want to help them, the GOP seems to be OK with that, too.
From Charlie Pierce: (emphasis by Wrongo)
The only reason to vote against this bill is because you don't want the money spent to confront the crisis. States can't do this alone—and too many of them are controlled by people who don't want the job in the first place….The idea that we're nickel-and-diming this particular problem as what can only be called an anti-democratic epidemic rages across the land is so preposterous as to beggar belief. We are febrile and weak as a democratic republic. Too many people want to keep us that way.
The only thing that can save us is TURN-OUT this fall.
Kiss our democracy good-bye if you stay home!