The Daily Escape: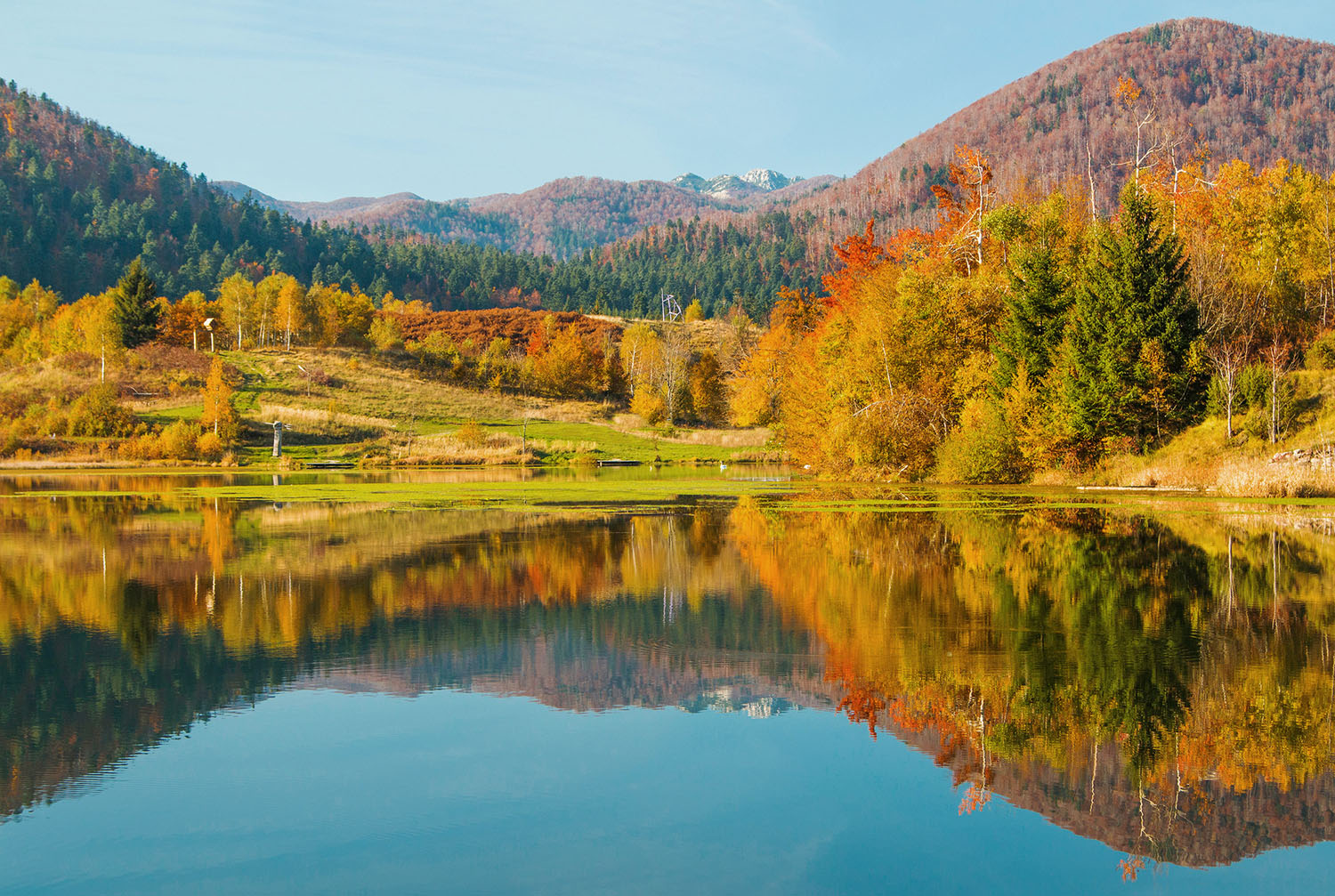 Autumn, Lake Mrzia Vodica, Croatia – photo by lascic
Lots of breaking news today, including Ruth Ginsburg breaking three ribs. Wrongo broke two ribs this summer, so he has some idea of how a geriatric person recovers from this kind of injury. Let's hope she is able to get back on the job soon.
Robert Mueller is said to be preparing his final report, now that Sessions is out. It seems that the GOP is going to go all in on a cover-up.
Today though, we'll focus on yet another mass shooting, this time in SoCal. Twelve people have been killed in a bar near Pepperdine University. Apparently, the killer committed suicide. We know that he was a former Marine (2008-2013) who served in Afghanistan for eight months, from November 2010 to June 2011. He was a machine gunner while in the Marines.  He lived with his mother. He legally owned the murder weapon.
Expect to hear more thoughts and prayers, and for good guys to carry guns when they go in a bar.
Oh, wait! One of victims in the bar actually WAS carrying a gun. He was a sheriff responding to the shooting, and was one of the 12 people killed.
For some perspective on mass shootings, Paul Campos at the LGM blog has an interesting chart showing mass shootings in the US by decade:
1950s: 0

1960s: 1 (University of Texas tower shooting)

1970s: 0

1980s: 6

1990s: 6

2000s: 7

2010s: 16
Campos says that 22 of these 36 mass shootings have taken place since 2007. Campos doesn't include the killer(s) if they were killed or committed suicide during the incident. His source uses eight dead as the definition of a mass shooting.
When you look at the timeline of mass shootings and see just how many of them (50%) have occurred in this decade (which still has two years to go), shouldn't we be asking what's changed? We have been living in an increasingly safe era since the peak in violent crime, with the outlier being mass shootings. The overall homicide rate reached its peak in 1992 at 9.8/100,000 and firearm homicides are now down to about 3.5/100,000 nationally.
For a nation of 300 million people, that's a difference of about 10,000 fewer people dying in gun murders per year compared to where we would be if the rate had held constant.
Some will blame the internet, social media and our increasingly alienated modern society for angry white guys committing more mass murders. The truth is we have no idea why this abomination is happening more frequently. One place where better data would help is knowing what percentage of the population now has access to rapid fire assault weapons with large capacity clips.
We do know that gun ownership is more prevalent than it was in the 1950's through the 1970's. We know that there are many people out there with guns. Per capita, the number of guns in the hands of civilians has roughly doubled since 1968, from one gun per every two persons, to one gun per person. Yet, the firearm murder rate is lower.
We haven't gotten anywhere with gun control since the Clinton presidency. There are few issues in America that we won't tackle if they continually cause deaths. We don't allow drinking and driving, and we require that people wear seatbelts. We are trying to blunt the anti-vaxx'ers by now requiring kids to show proof of vaccination before they can attend public school. We're willing to send the people who screwed up Flint, Michigan's water system to jail.
But nothing works to restrict the availability and lethality of guns.
The new governor of Colorado, Jared Polis, has a different framing for the gun debate. He talks about limiting "gun violence" not about "common sense gun control", which is the standard liberal meme when it comes to limiting the Second Amendment.
Maybe a focus on gun violence as opposed to gun control is a better way to create voter support for new restrictions on guns, the kind of restrictions that would help lower the number and lethality, of mass shootings.