The Daily Escape: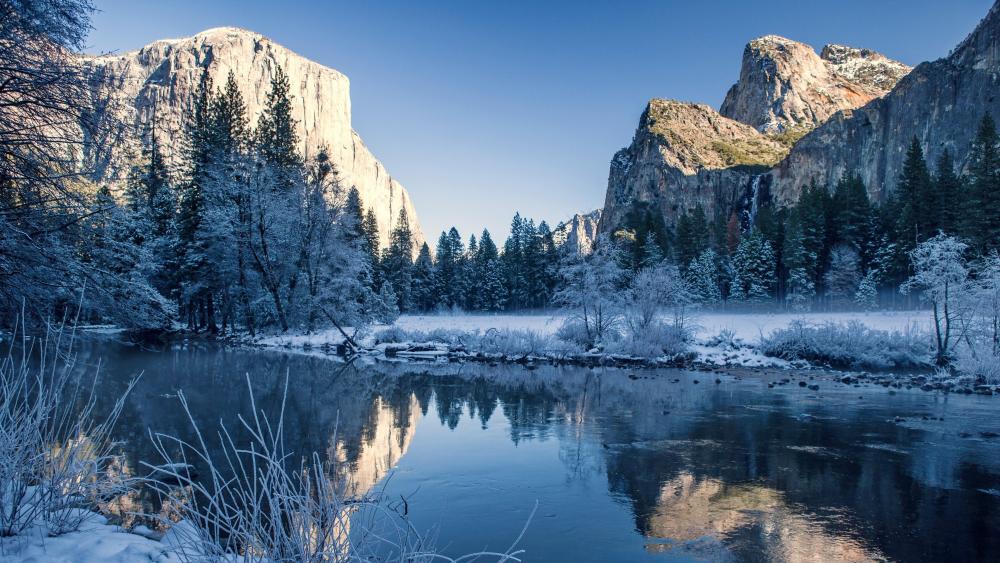 Winter, Yosemite Valley, Yosemite NP, CA – photo via wallpaper studio
 This week Right Wing Watch, who follow America's least attractive thinkers so that we don't have to, had a column about how Evangelical Christians are circling around Ruth Bader Ginsburg like vultures. The article included this tweet from anti-abortion and anti-gay activist Matt Barber: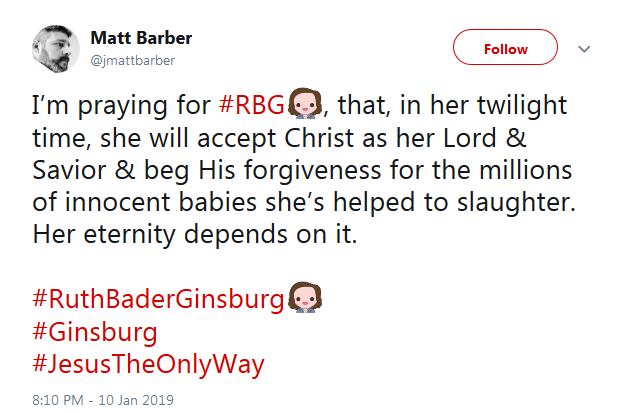 We know that RBG just had cancerous tumors removed from her lungs. Yet, what has been made public so far is that RBG was given a clean bill of health, and is expected to make a full recovery. That diagnosis seems to be a big disappointment to many on the Christian Right.
They were extremely happy with Donald Trump's choice of Neil Gorsuch. They weren't so thrilled with Brett Kavanaugh, preferring Amy Coney Barrett, who they saw as totally committed to overturning Roe v. Wade. And they want more. In addition to overturning Roe v. Wade, they want prayers back in schools, and they want same-sex marriage abolished.
Things get interesting when you consider just how much Evangelicals truly, deeply hate RBG:
You may not believe that God spends much time thinking about who sits on the Supreme Court, but these people are deadly serious. They think God is a "family values" Republican. They believe that they know who God wants on the Supreme Court.
America needs to look very closely at any group that argues for followers of a specific religion as a test of who is worthy to sit on the Supreme Court, or who should head our government.
Praying for the death of RBG ought to repugnant to all Americans, but sadly, it isn't particularly surprising that some "Christians" exhibit such callous inhumanity. They, and their kind of thinking, should be repudiated by all Christians.
There's some consolation in the fact that RBG has worked to make America a more fair and equitable place. She has made that her life's calling.
Contrast that to these phony Christians who are working to make America a one-party political entity that follows Jesus Christ.