The Daily Escape: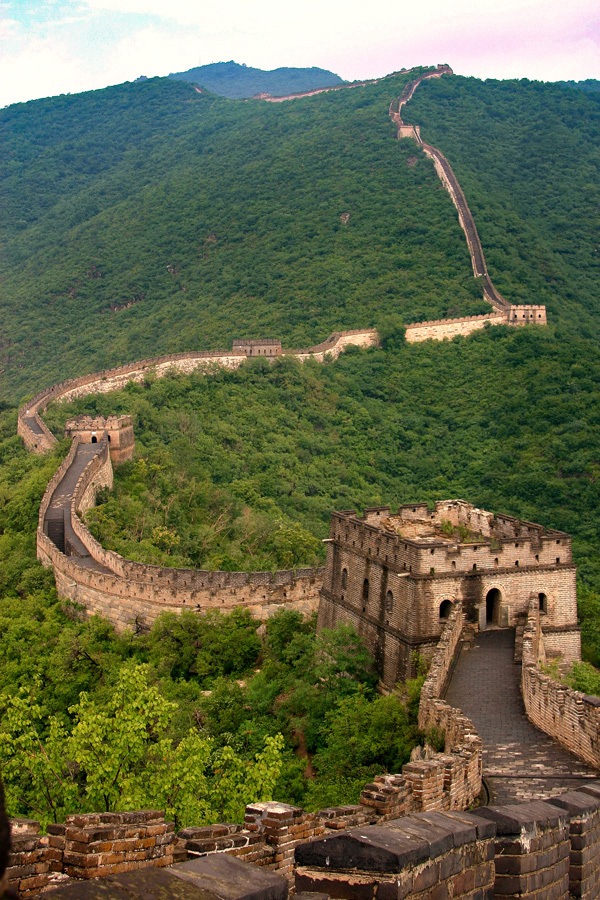 Mutianya Section of the Great Wall, about two hours from Beijing
As we cruise into the weekend, and as Wrongo writes this, Trump has yet to declare a national emergency about the southern border. For some background, Time Magazine reports: (parenthesis by Wrongo)
(Declaring a national emergency)…would be a drastic action, but he (Trump) would hardly be the first American president to take extraordinary steps for what he sees as the interest of the nation.
In fact, not only are national emergencies more common than most Americans probably realize, they can also go on for decades — and whether or not Trump declares an emergency for the wall, the nation is already subject to dozens of emergency declarations that are ongoing today.
To be exact, 31 national emergencies are on the books.
The oldest is the national emergency with respect to Iran, declared Nov. 14, 1979. It's been in place for more than 39 years. The most recent was declared just last November. It was to block the property of certain persons who contributed to destabilizing Nicaragua. Who knew?
The National Emergencies Act of 1976 in theory, requires the President to spell out the powers from specific laws that make it legal for him to declare a national state of emergency, and requires the House and the Senate to review the declaration every six months to see if it's still necessary. To end a national emergency, both chambers of Congress have to pass a joint resolution.
The shutdown debate is becoming more about presidential power than it is about secure borders. Trump is willing to press the bet. It remains to be seen if Democrats want to play that game as well.
But, it's time for the weekend to begin! Here in Connecticut's northwest hills, the morning temperature is expected to be single digits. So beyond the constant shutdown news, we need serious soothing from the cold weather.
Let's start by brewing up a cup of Portland OR's Coava Coffee's single origin Karuthi AA Kenyan coffee ($15/250 grams). The brewer says that it has a long, resonant finish centered on berry and coconut, supported by ginger blossom and chocolate.
Now take a look outside while staying on a warm perch. Today, we are switching from our usual Baroque music to the blues, which seems appropriate after the week we've had. Listen to Stevie Ray Vaughn's "Wall of Denial" from his 1989 album, "In Step".
Sample of Lyrics:
A wall of denial – is fallin' down
Wo, it's fallin' so hard – down to the ground
Never knew something so strong could be washed away by tears
But this wall of denial was just built on fear
This song should play in its entirety, every time Trump mentions "Border Wall".
Those who read the Wrongologist in email can view the video here.



Category:
2016 Election
,
2018 Elections
,
Congress
,
Daily Escape
,
Distrust of Government
,
Government Shutdown
,
Immigration
,
Immigration Policy
,
Playlist
,
Political Gridlock
,
Politics of Fear
,
Saturday Soother
,
The Presidency