The Daily Escape: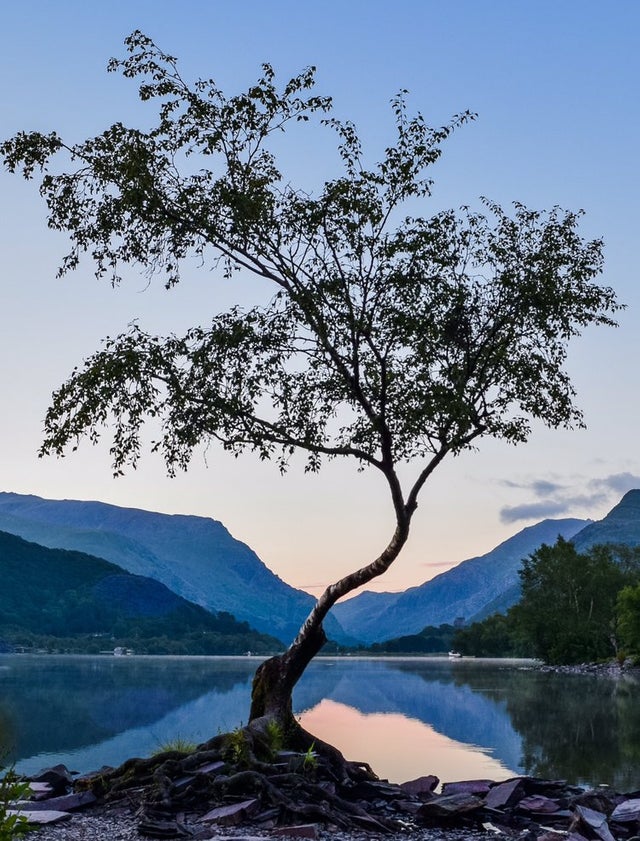 Sunrise, Llyn Padarn, North Wales – photo by risquer
Wrongo wants to take a look back at a revealing moment in the White House last week. Trump hosted survivors of religious persecution, including Nadia Murad, a 26-year-old Iraqi-born human rights activist and 2018 Nobel Peace Prize winner. Sadly, the event revealed Trump at his worst.
Roger Cohen, writing about the meeting in the NYT:
…"I cannot forget Trump's recent treatment of Nadia Murad, a Yazidi woman who won the Nobel Peace Prize last year for her campaign to end mass rape in war. The Islamic State, or ISIS, forced Murad into sexual slavery when it overran Yazidi villages in northern Iraq in 2014. Murad lost her mother and six brothers, slaughtered by ISIS."
More from Cohen: (emphasis by Wrongo)
"She now lives in Germany, and has been unable to return home, a point she made in her July 17 White House meeting with Trump. 'We cannot go back if we cannot protect our dignity, our family,' she said.

Allow me to render the scene in the present tense. Trump sits there at his desk, an uncomprehending, unsympathetic, uninterested cardboard dummy. He looks straight ahead for much of the time, not at her, his chin jutting in his best effort at a Mussolini pose. He cannot heave his bulk from the chair for this brave young woman. He cannot look at her.

Every now and again, in a disdainful manner, he swivels his head toward her and other survivors of religious persecution. When Murad says, 'They killed my mom, my six brothers,' Trump responds: 'Where are they now?'
This isn't fake news, there's a video of the event. More from Cohen:
"They are in the mass graves in Sinjar," Murad says. She is poised and courageous throughout in her effort to communicate her story in the face of Trump's complete, blank indifference."
When Murad mentions Sinjar, Trump says:
"I know the area very well, you're talking about. It's tough."
Whatever. Toward the end of meeting, Trump asks Murad about her Nobel Prize:
"That's incredible….They gave it to you for what reason?"
Murad responds:
"For what reason?" Murad asks, suppressing with difficulty her incredulity that nobody has briefed the president….I made it clear to everyone that ISIS raped thousands of Yazidi women," she says. "Oh really?" says Trump. "Is that right?"
Trump, who can't stop whining about his victimhood at the hands of the Democrats, the media, and the alleged "deep state", can't show a hint of compassion for a woman who was brutalized. Also, he shows a total lack of understanding about anything that Murad said. About being raped, about losing her family, about her work to end mass rape.
We've watched how far the presidency has fallen in the past three years. We often talk about "presidential temperament". The word temperament comes from Latin, meaning "due mixture". All politicians love attention and approval from the public, but being president should also mean working for the best interests of the nation as a whole.
But we currently have a president who can't seem to display humanity. With Murad, he demonstrated an inability to understand the moment, or the importance of understanding another person's pain.
Time to wake up America! We need our next president to display the temperament to lead us back towards unity. Our greatest leaders have always done just that, often in times of division.
We've become inured to Trump's daily lowering of the bar of expectations for both the presidency, and for the possibility of unity as a people.
But it's now time to turn our backs on this president. We need to move on.
We all have moments when it is difficult to summon the anger that the latest presidential outrage requires, but we need all of our focus between now and November 2020 to bring the country back to something approximating normalcy.