Regarding the omnipresent Trump/Biden news, virtually all Republicans are on the same page:
The Bidens are guilty of something
They should be investigated
Trump committed no crime
The Democrats are out to get Trump
The right has worked with Fox State News to neutralize facts, so every issue is up for grabs, even things you know is true. Global warming? It's undecided. Biden's activity with Ukraine? Every newspaper has debunked it. And it wasn't just Obama and Biden who wanted that Ukraine prosecutor gone, all of the European leaders and the head of the IMF wanted him out too.
But for Republicans, those aren't facts, because something must have been going on. Now, Biden's let Trump and the GOP define him. They say he should be investigated, because he must have done something wrong, everyone says so.
You've got to fight to win the news cycle these days. We can't remember what happened yesterday, let alone last month.
But, once again, it looks like the Dems plan to work very slowly, sacrificing the narrative. All they have to say is, "he did it".
Will they again grab defeat from the jaws of victory? On to cartoons. Here's the meme of the week: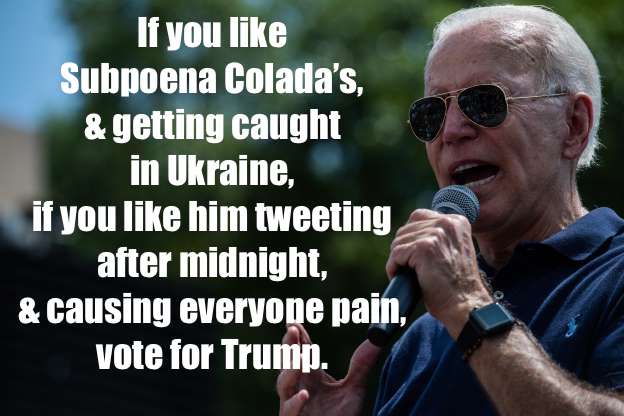 Views differ on what the Ukraine thingy means: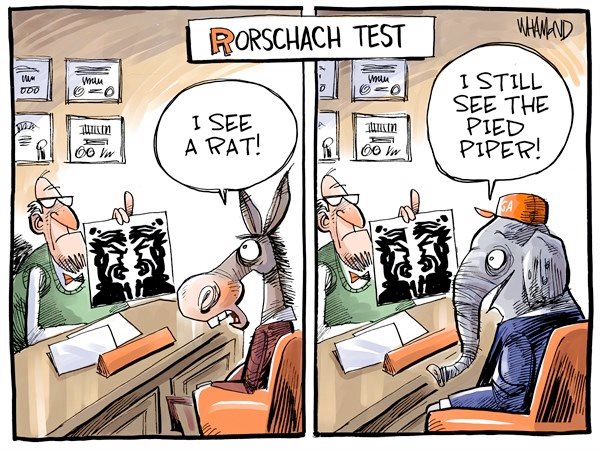 GOP is strangely silent on Trump's actions: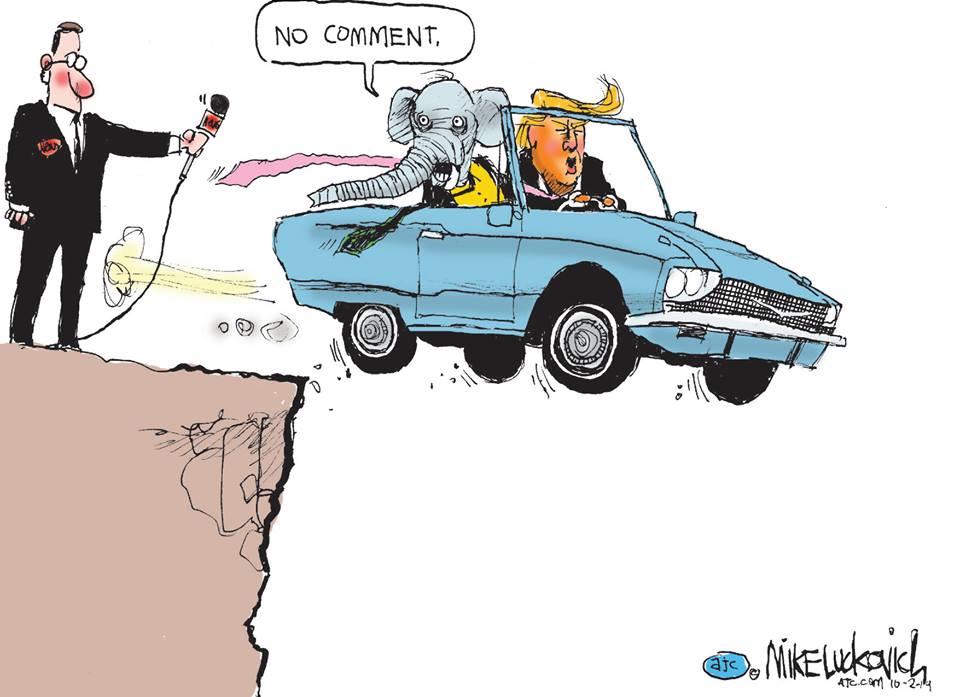 New movie hits theaters this weekend. Most would like to wipe this horror show from their minds:
It's more likely that Trump would say: "It would be unfortunate if somehow, he got shot in the leg":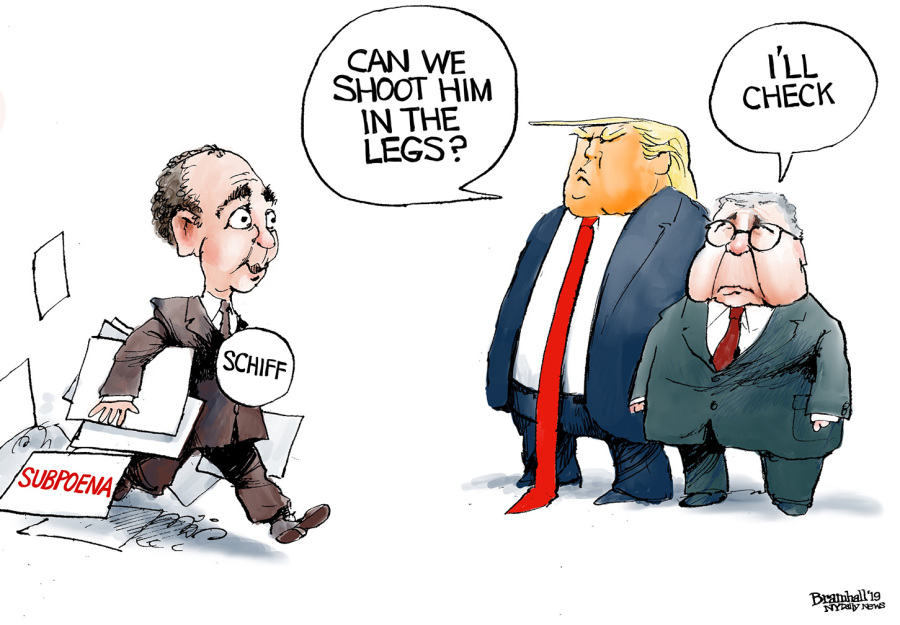 Rudy plans a spirited defense of whatever this is: