Paul Volcker died last week. It's likely that few readers know who he was, or what he did. He was one of the most important persons in finance in the last 50 years.
Volcker was Chairman of the Federal Reserve under Carter and Reagan, until Reagan fired him in 1986. He is widely credited with having ended the high levels of inflation in the US during the late 1970s and early 1980s. Earlier, he was an important part of Nixon's team that took the US off the gold standard in 1971.
In that time of red-hot inflation, Volcker's goal was to stop the growth of prices, while keeping the dollar strong globally. Back then, Americans saw inflation as our most pressing economic problem. Volcker's goal was to reduce wages as a way to reduce price inflation. As an example, during his time as Fed Chair, Volcker carried a card listing the wages of unions in his pocket to remind himself that his early goal was to crush the unions.
When Reagan and his people complained that interest rates were too high, Volcker would pull out his card on union wages and say that inflation would not come down permanently until labor "got the message and surrendered." Volcker said that the prosperity of the 1950s and 1960s was a:
"hall of mirrors", and that the…"standard of living of the average American must decline."
Volcker's jacking up of interest rates eventually purged inflation from the system. Along the way, it hurt small businesses, farms, banks, and home owners who needed a mortgage. Mortgage rates reached a peak of 18.63% in October 1981.
While Wrongo briefly worked for Volcker at the big bank in the early 1970's, we had no relationship.  Wrongo reported to a guy, who reported to a guy, who reported to Volcker. Despite that (minimal) connection, Wrongo knows that Volcker's stint at the Fed helped to shatter the American middle class. It might not have been his intent, but it was what he did. On to cartoons.
Trump outdoes Obama: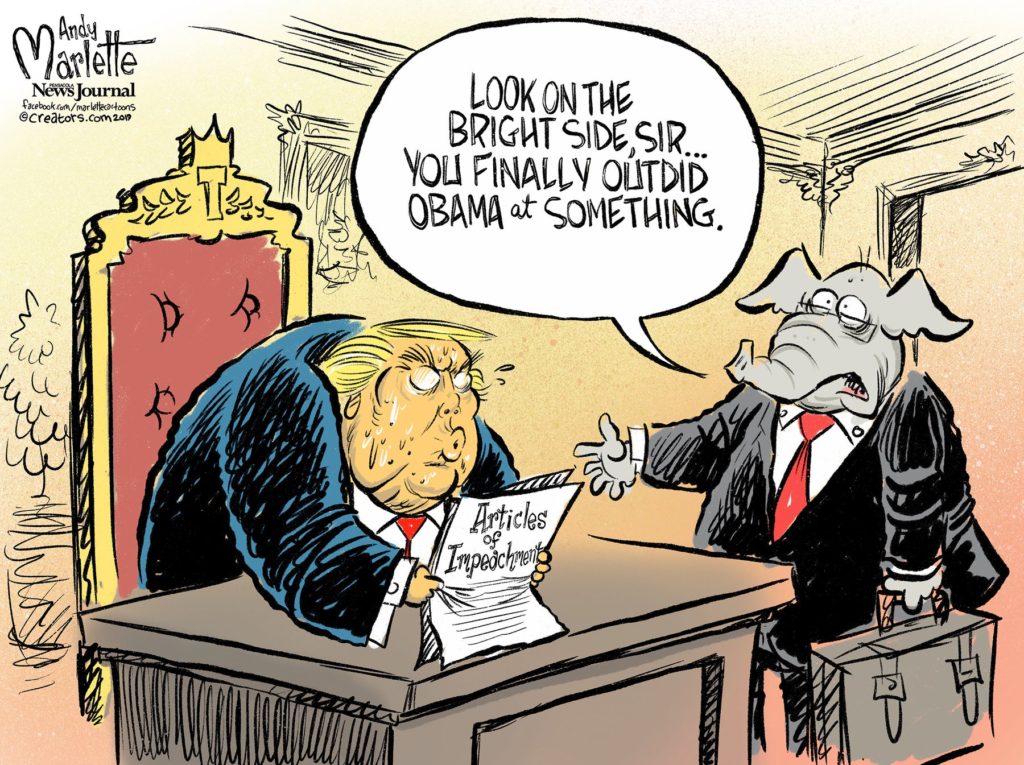 McConnell says he'll take his instructions from the defendant: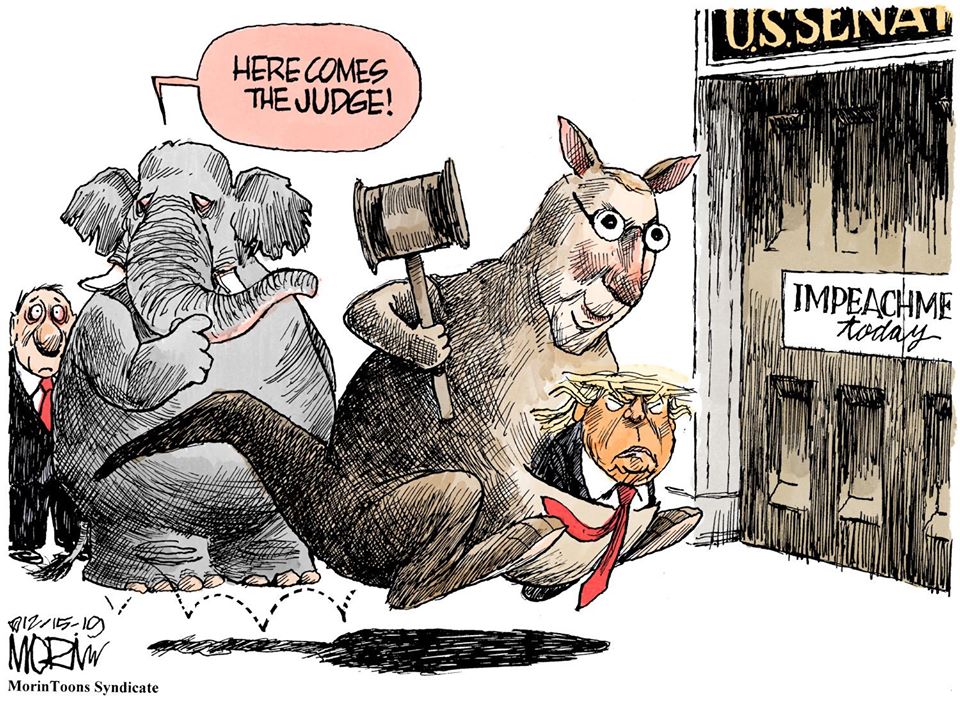 Trump's Xmas list: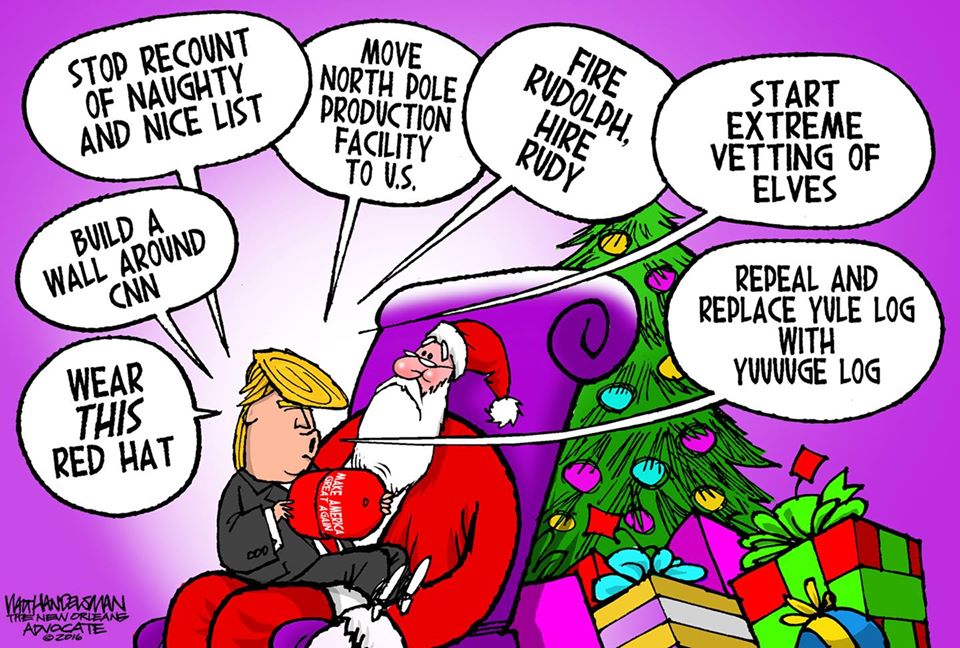 The people would rather have a lump of coal: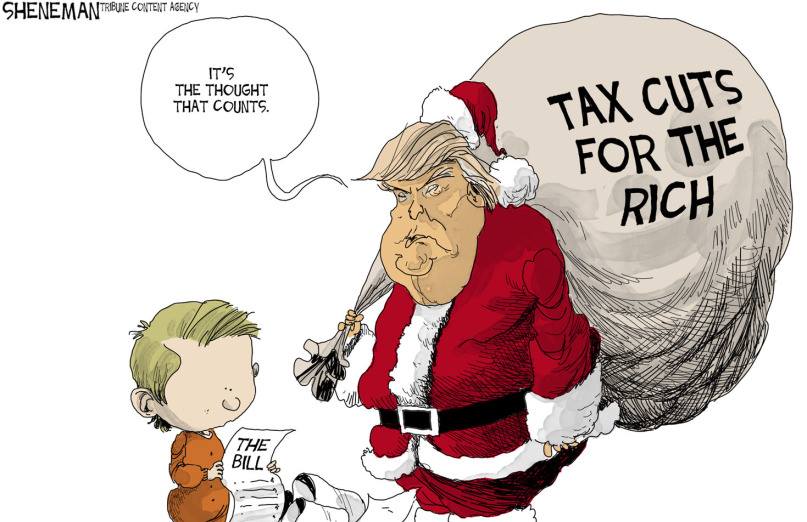 21st Century Wise Men: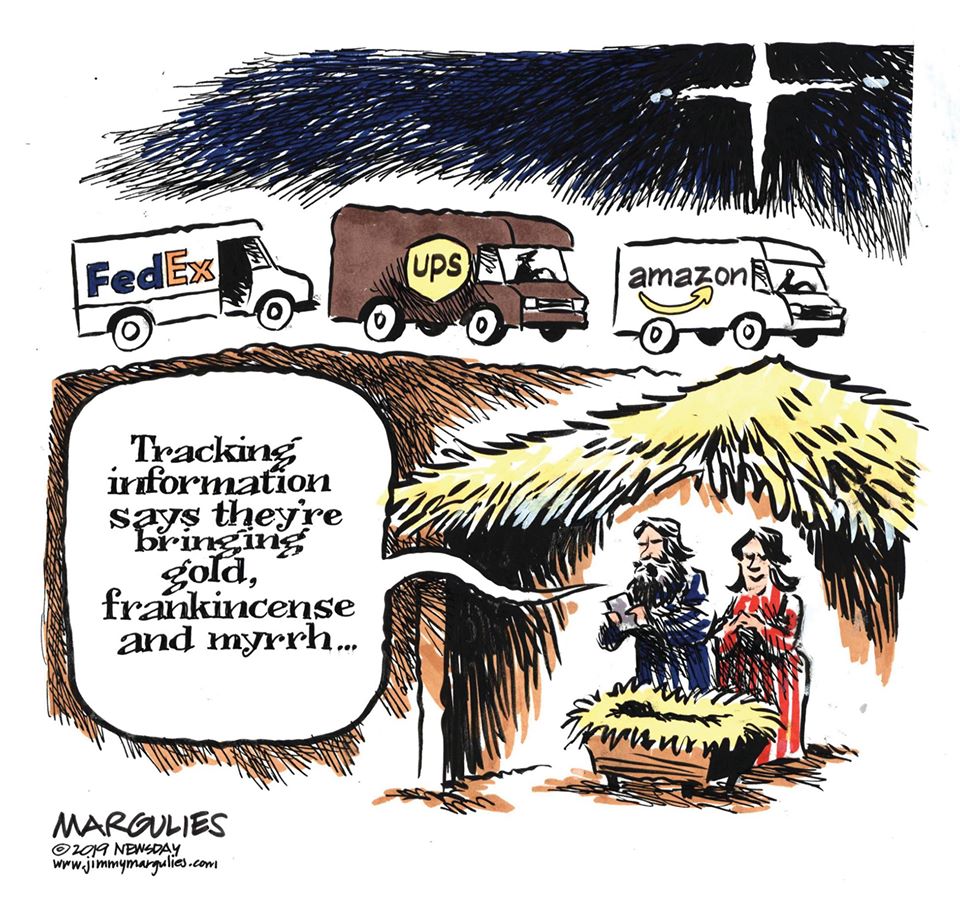 Greta vs. the Rest: