This news should hit America like a hammer: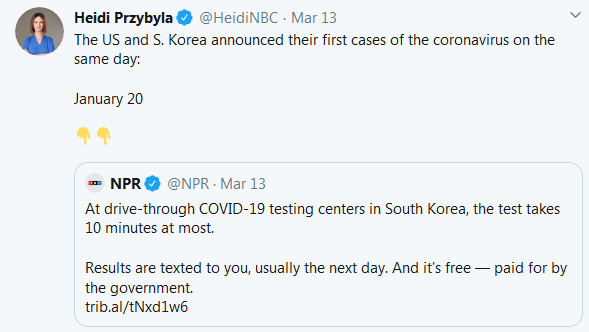 We started seeing Coronavirus on the same day, but we diverged almost immediately. One country effectively managed the crisis, the other not so much. The South China Morning Post reports:
"With about 8,000 confirmed cases and more than 65 deaths, it was until recently the country with the most confirmed cases outside China – but South Korea has since emerged as a source of inspiration and hope for authorities around the world as they scramble to fight the pandemic…..

By carrying out up to 15,000 tests per day, health officials have been able to screen some 250,000 people – about one in every 200 South Koreans – since January."
In South Korea, they text the results to you on the next day, and it's free. We may never see either of those things become a reality.
America has tested a total of about 4,900 people (we think), since authorities are unable (unwilling?) to confirm the exact number of tests that have been carried out.
Seoul's handling of the outbreak emphasizes transparency, and relies heavily on public cooperation in place of hardline measures such as lockdowns. But America is exceptional, right? Trump said this a few days ago:
"So much progress has already been made, especially when you compare it with other places."
Rather than follow the lead of our ally, South Korea, Trump seems to have picked the North Korean approach of downplaying and cover ups. What a genius. On to cartoons.
The world we're living in: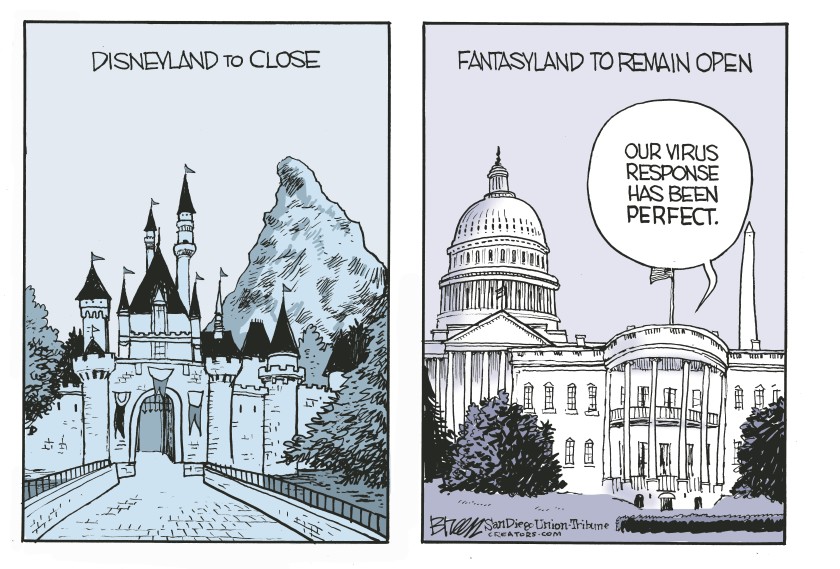 A strategy that isn't working for us: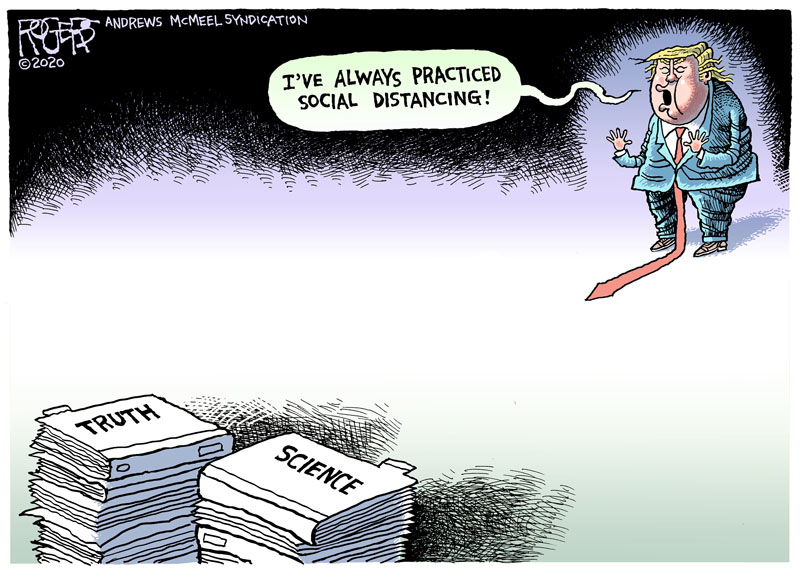 The supposed best system is failing us: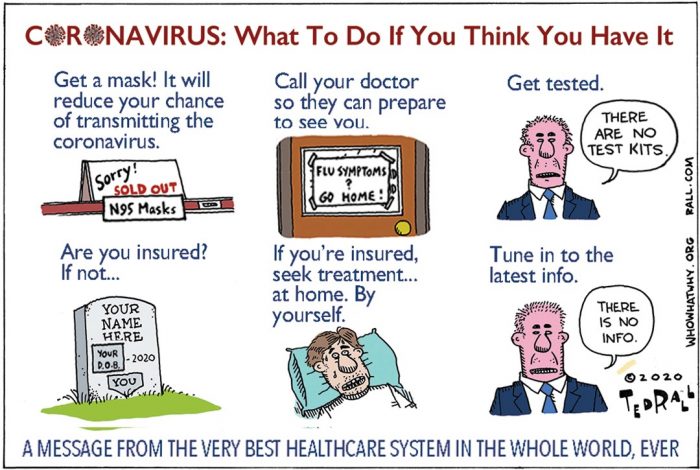 Lyin King will close in November: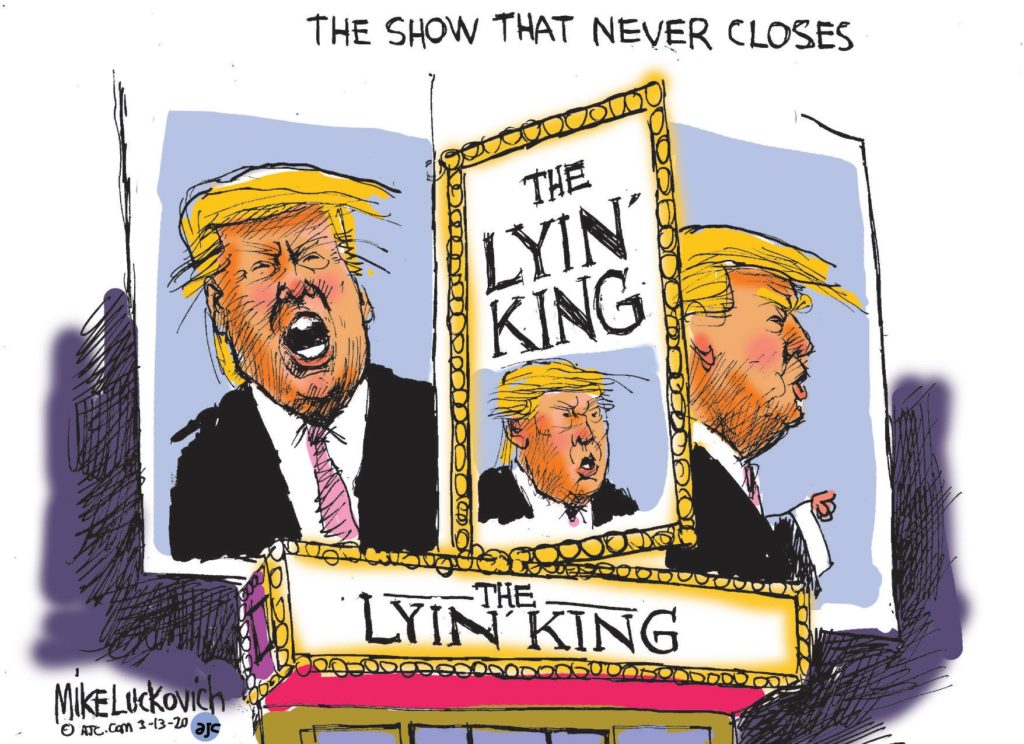 Empty suit equals empty shelves: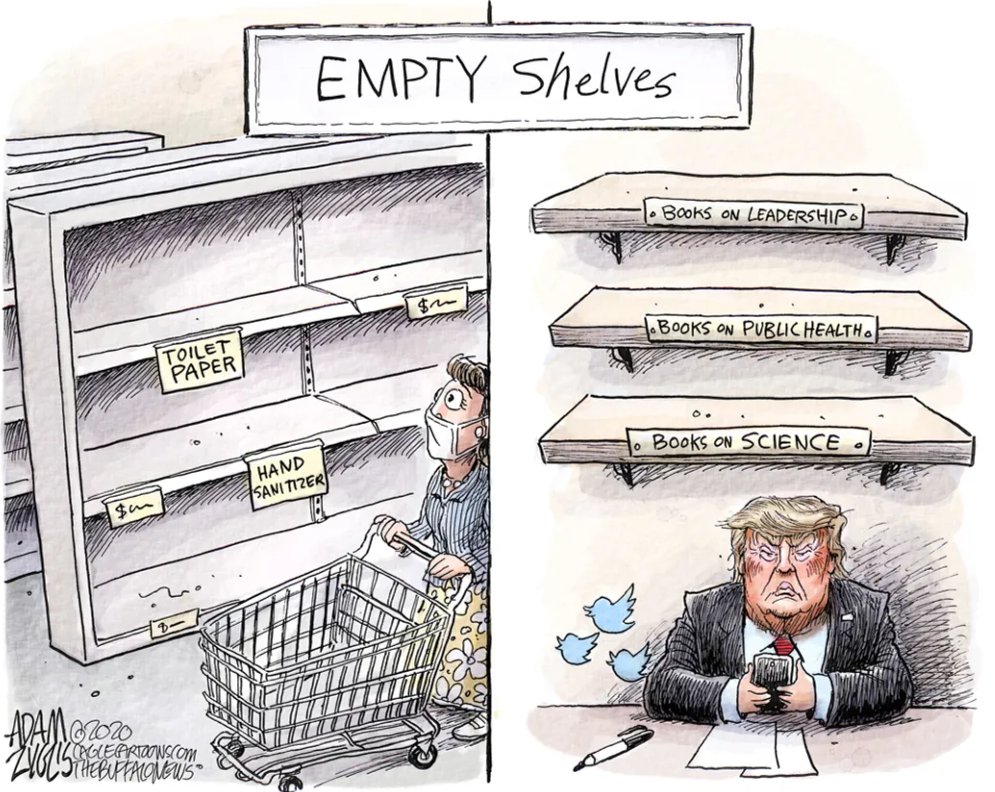 Our new world: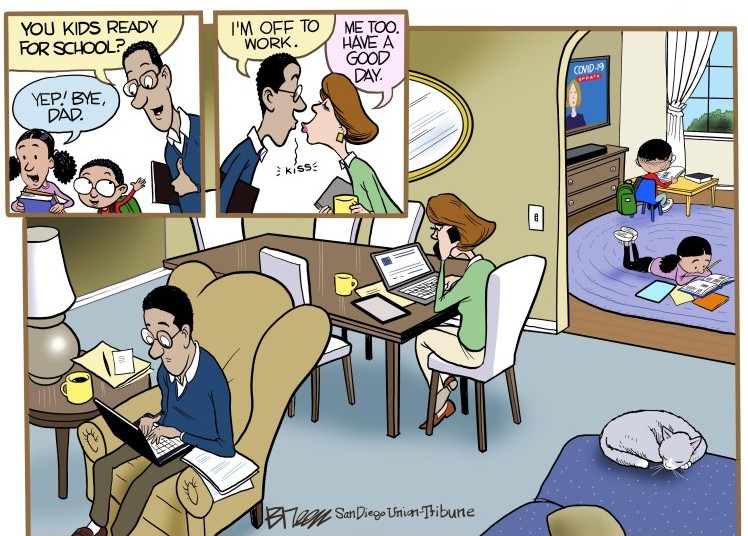 Harvey's heading to his new pen: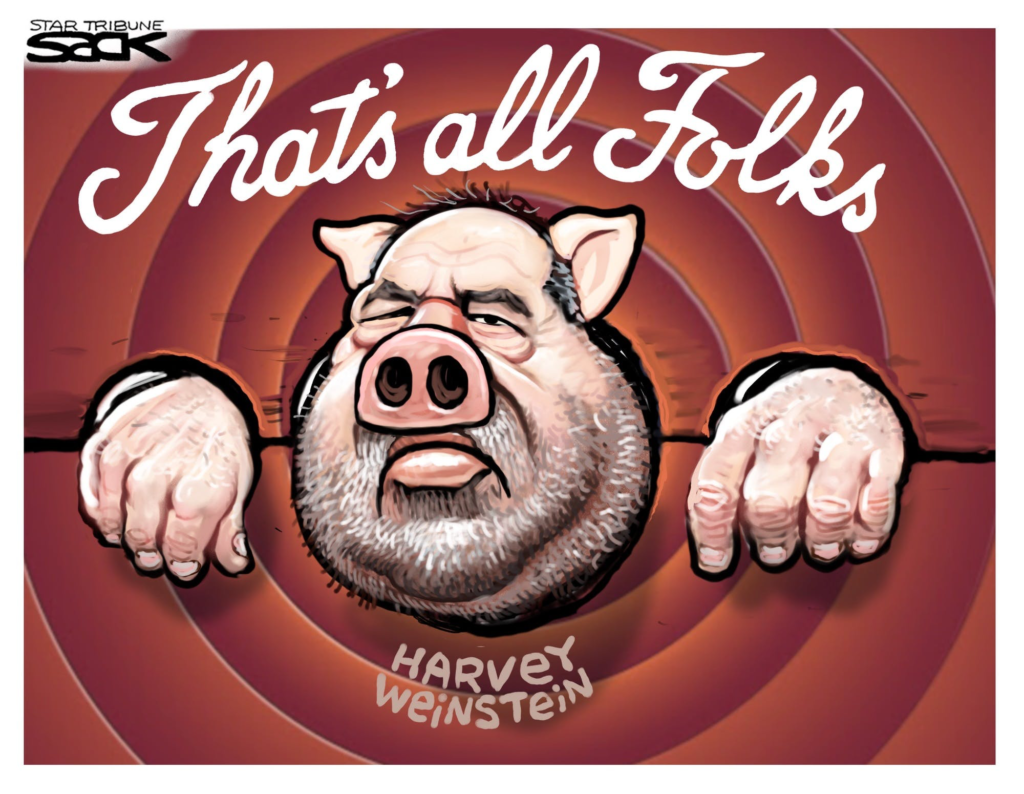 Category:
2016 Election
,
2020 Election
,
American Exceptionalism
,
Banana Republicanism
,
Coronavirus
,
Democrats 2020
,
Dickitude
,
Domestic Policy
,
Health Care
,
Health Policy
,
Humor
,
The Presidency
,
Trump's War With Truth