The Daily Escape: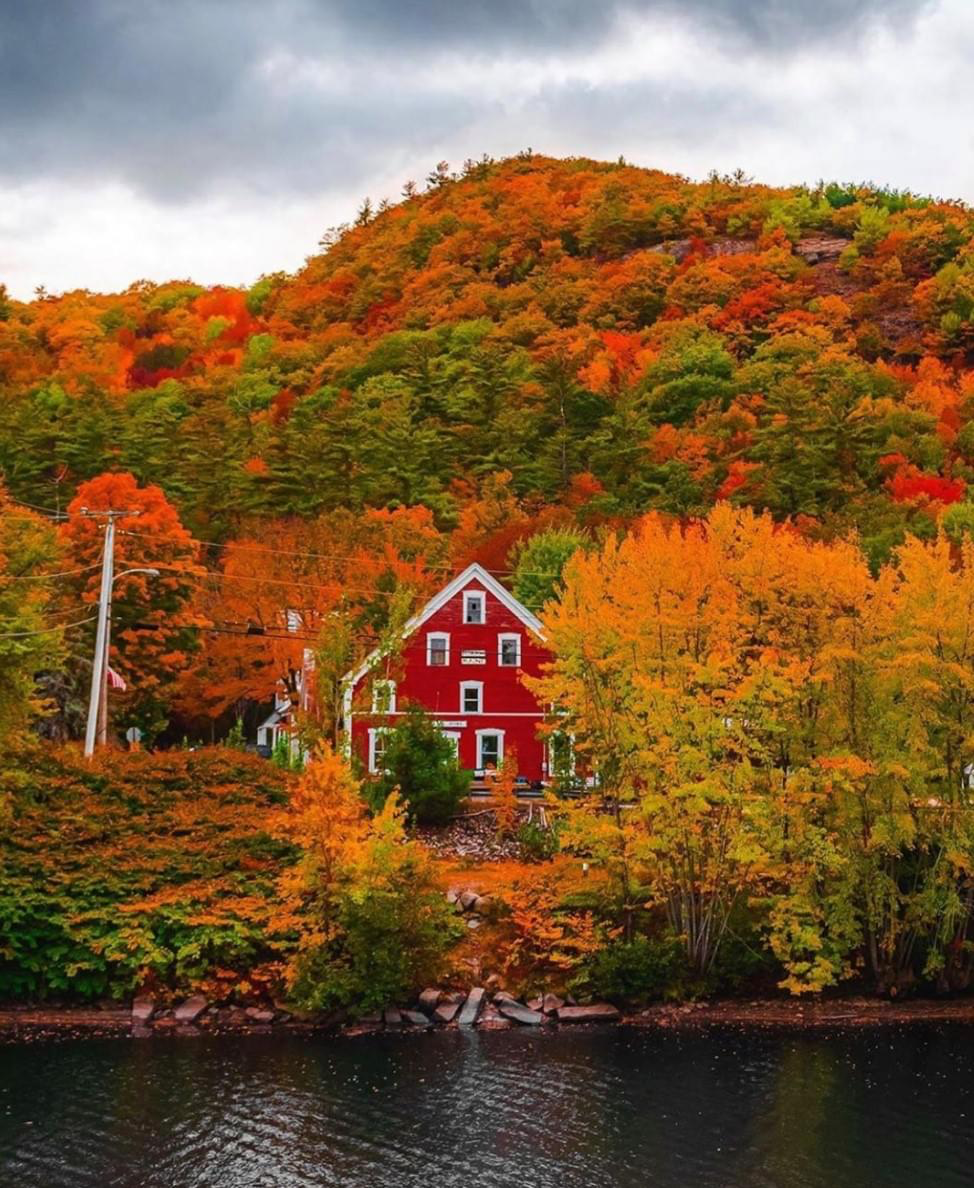 Hiram, ME – October 2020 photo by alexishowardphoto
Wrongo and Ms. Right are camped out on Cape Cod for a week. We're trying to stave off the approaching cold and dark that will be soon be upon us. Also, we wanted to smell the salt air for a few days at least, in our Covid-filled 2020.
And every single person we've had to make small talk with in the past two weeks has said this exact sentence: "It gets dark so early now".
The two things that dominated the week were the Amy Coney Barrett hearings and the continued growth in Covid cases as we run up to the election. Starting with the Barrett hearings, how is it believable that we have a process where aspirants to hold a lifetime appointment to the Supreme Court pretend to have never given any thought to fundamental questions that absolutely every American adult has an opinion about?
She'll be confirmed, and then we'll move on to some fresh new Republican outrage.
Wrongo has said for months that this is the Covid election. No one wants to see more cases, but with incompetent presidential leadership, this is where we are with 17 days left until the election: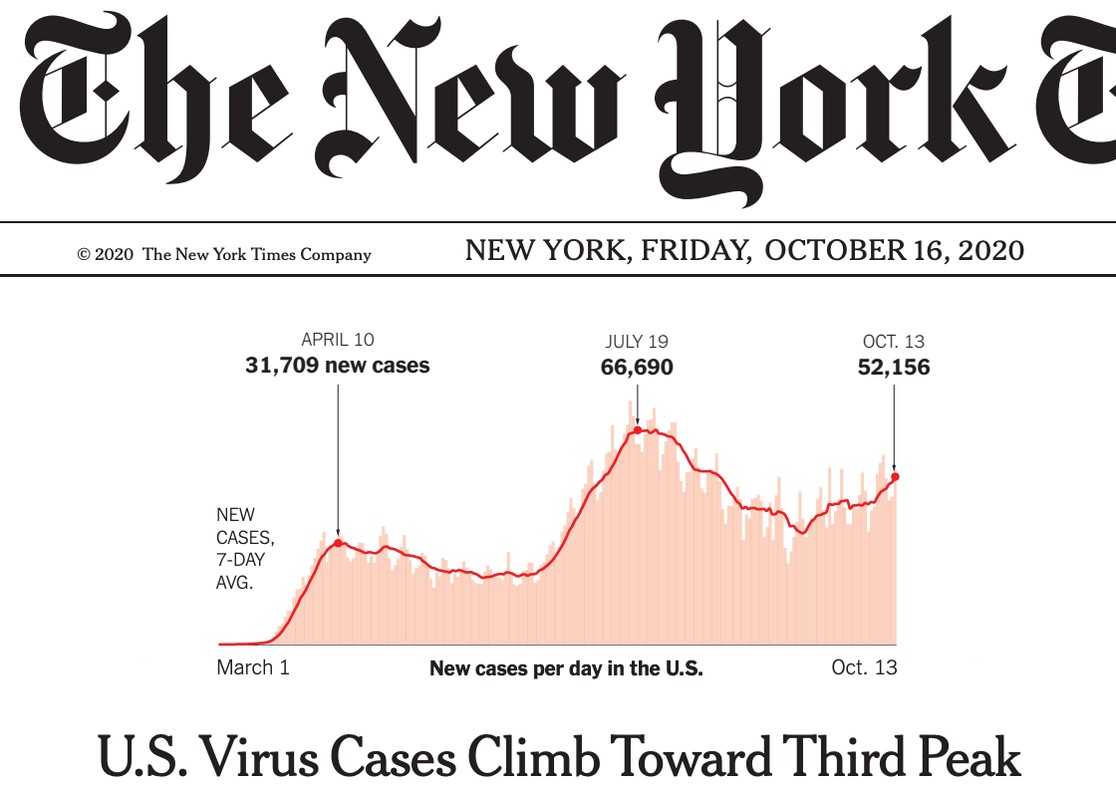 According to the NYT, over the past two weeks, new cases have increased in 43 states, plus DC and Guam. Deaths are increasing in 23 states. But Trump wants us to talk about whether Twitter is burying a story about Hunter Biden.
He's bet his re-election on saying the pandemic is no big deal. Sadly for Americans, he's wrong (again).
If the reaction by the anti-maskers (mostly Republicans) stay as they are currently, with some states encouraging residents to go maskless, then the projected number of deaths by February could be close to 400,000.
But if everybody stopped being stupid and wore masks and skipped large gatherings and kept a safe distance from others, then we could see the number of deaths be closer to 300,000.
Finally, a reason for hope: The Democratic candidate fundraising platform ActBlue just reported its most successful fundraising quarter in history. They raised $1.5 billion in three months from individual donors. That total includes some of Wrongo's and Ms. Right's money:
"From July through September, 6.8 million donors made 31.4 million contributions through ActBlue, the Democratic Party's favored online donation platform, averaging $47 per donation. More than 14,223 campaigns and organizations benefited from the surge in donations, the largest single quarter in the platform's 15-year history, according to figures shared first with POLITICO."
In September alone, ActBlue processed $758 million. This doesn't mean that the fight against Citizens United shouldn't continue, but it does mean that energized voters can compete with the Big Money when it really counts.
Two years ago, no one thought Democrats had much of a chance of flipping the Senate. Now, with competitive races in North Carolina, Georgia (two), South Carolina, Texas, Kentucky, Arizona, Maine, Iowa, and Colorado, there is better than 50% chance of turning the Senate blue. Since Democrat Doug Jones will almost certainly lose in Alabama, if the Dems can flip five red seats, they will have the Senate to go with the House and the White House.
Voting can change the world. Those over 45 years old made our current, crumbling world. People younger than 45 have the power to remake it, if they turn out by November 3.
On to the weekend. After another rock 'em sock 'em week, you definitely need some Saturday Soother time! Let's start by brewing up a cup of Colombia Hacienda Casablanca, ($20/12oz.), said to be bright, juicy, and cocoa-rich. It comes to us from Toronto's Stereo Coffee Roasters.
Now settle back and listen to a classic played in a different way. Here is Debussy's "Clair de lune" played on solo Harp by Mali Llywelyn. Here, she's playing at St. Martin-in-the-Fields, London in November 2017:
This will both relax and inspire you.