As many others have stated, Wrongo doesn't wish COVID on anyone, and wishes Trump and the other Republicans with the virus the best. That said, there are now three Republican Senators who have just tested positive after being at an event with the president: Ron Johnson (R-WI), Tom Tillis (R-NC) and Mike Lee (R-UT).
The Amy Coney Barrett hearings are due to start on October 12th and conclude by October 22nd. Coney Barrett herself just tested negative for the virus, and barring complications, the sick Republicans probably could be back on the job in time for a vote at the end of the month.
The U.S. economy added 661,000 jobs last month, and the unemployment rate dipped to 7.9% from 8.4% in August. The data show that the rate of economic recovery is slowing down. September was the first jobs report since April that showed net hiring below 1 million new jobs. Here are a few stats:
More than half of the jobs lost in March-April have now been recovered, but that means there are still 10.7 million fewer people with jobs than before the pandemic.
At the current rate, it would take 16 months to recoup all those jobs. But that's a poor assumption, since the pace of hiring is slowing down. Some jobs are never coming back.
On to cartoons. Reports from the White House were comforting: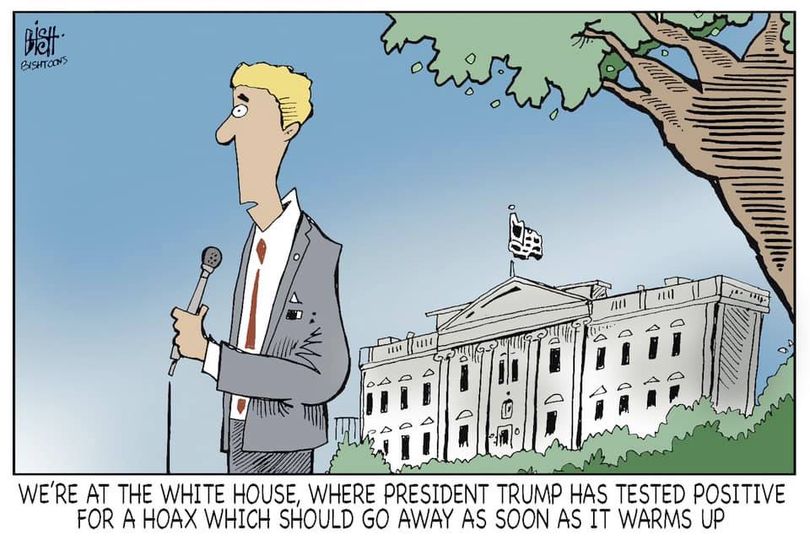 Walter Reed doctors report all is normal: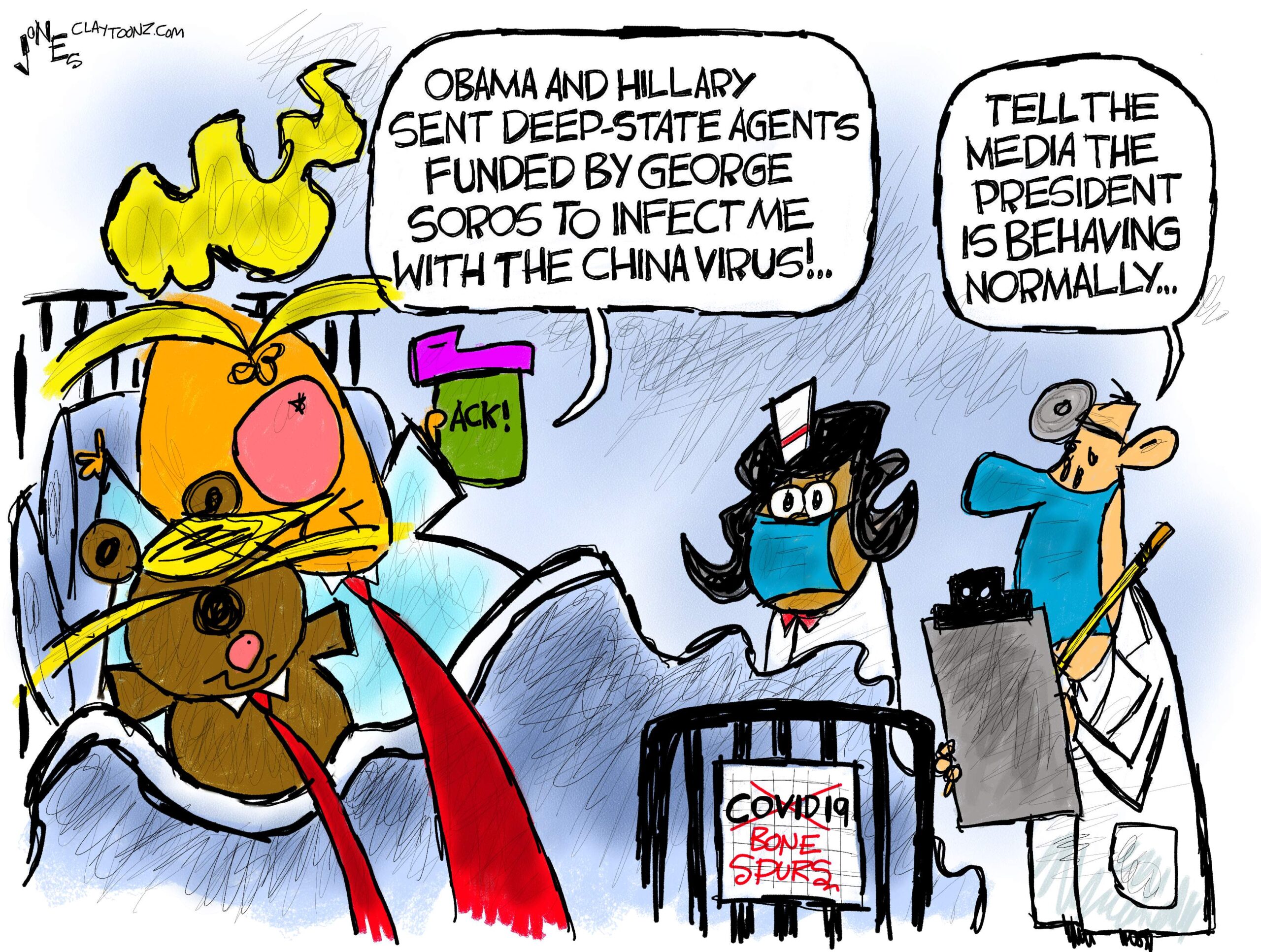 Trump's debate performance was worse than Nixon's: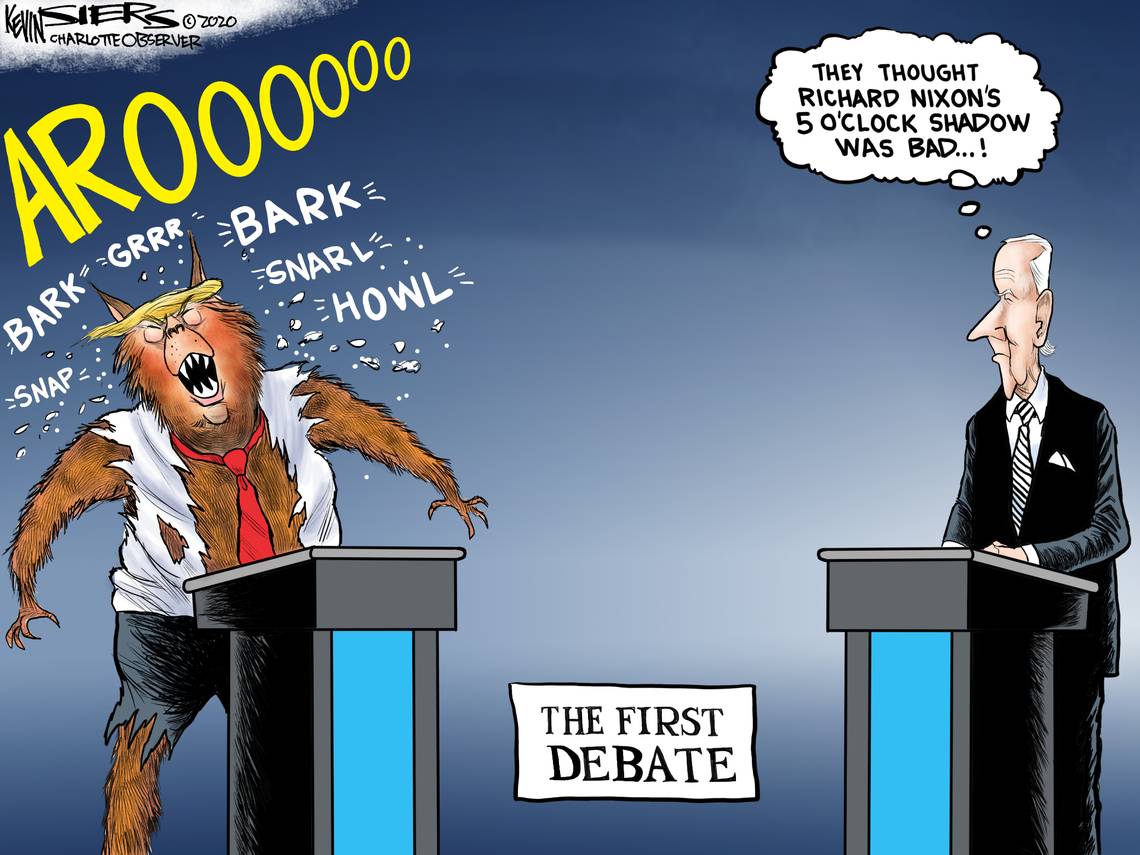 The silence of the Elephants: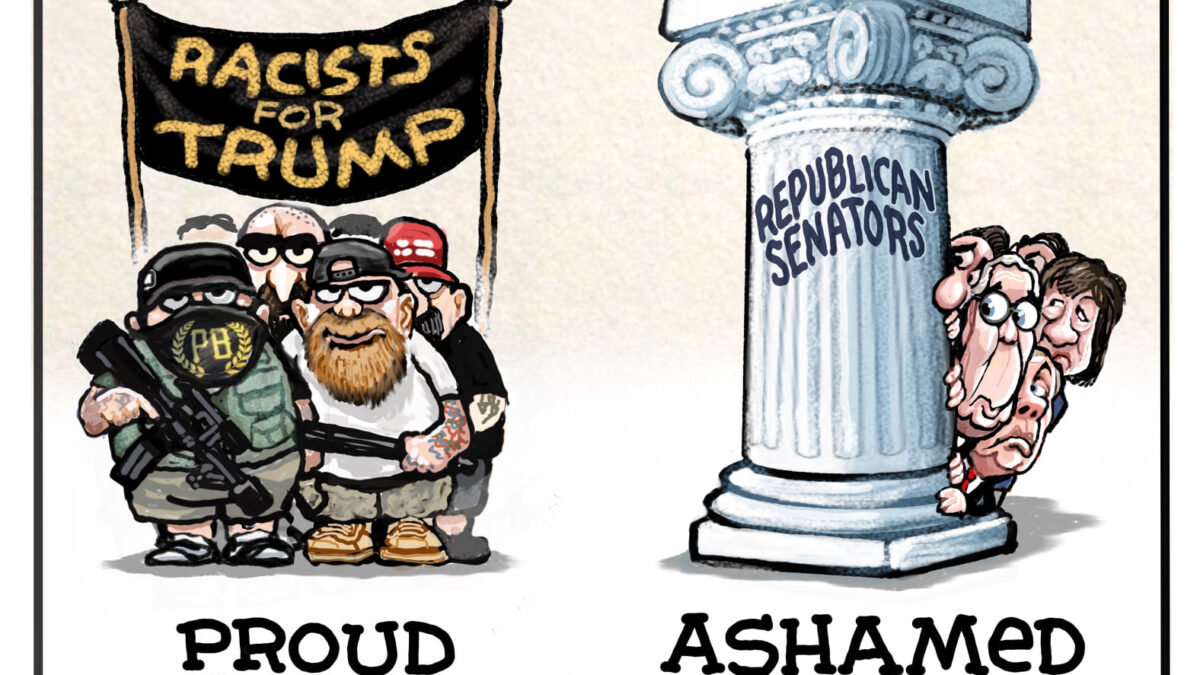 Karma isn't always a bitch. Sometimes it's a virus: