The Daily Escape: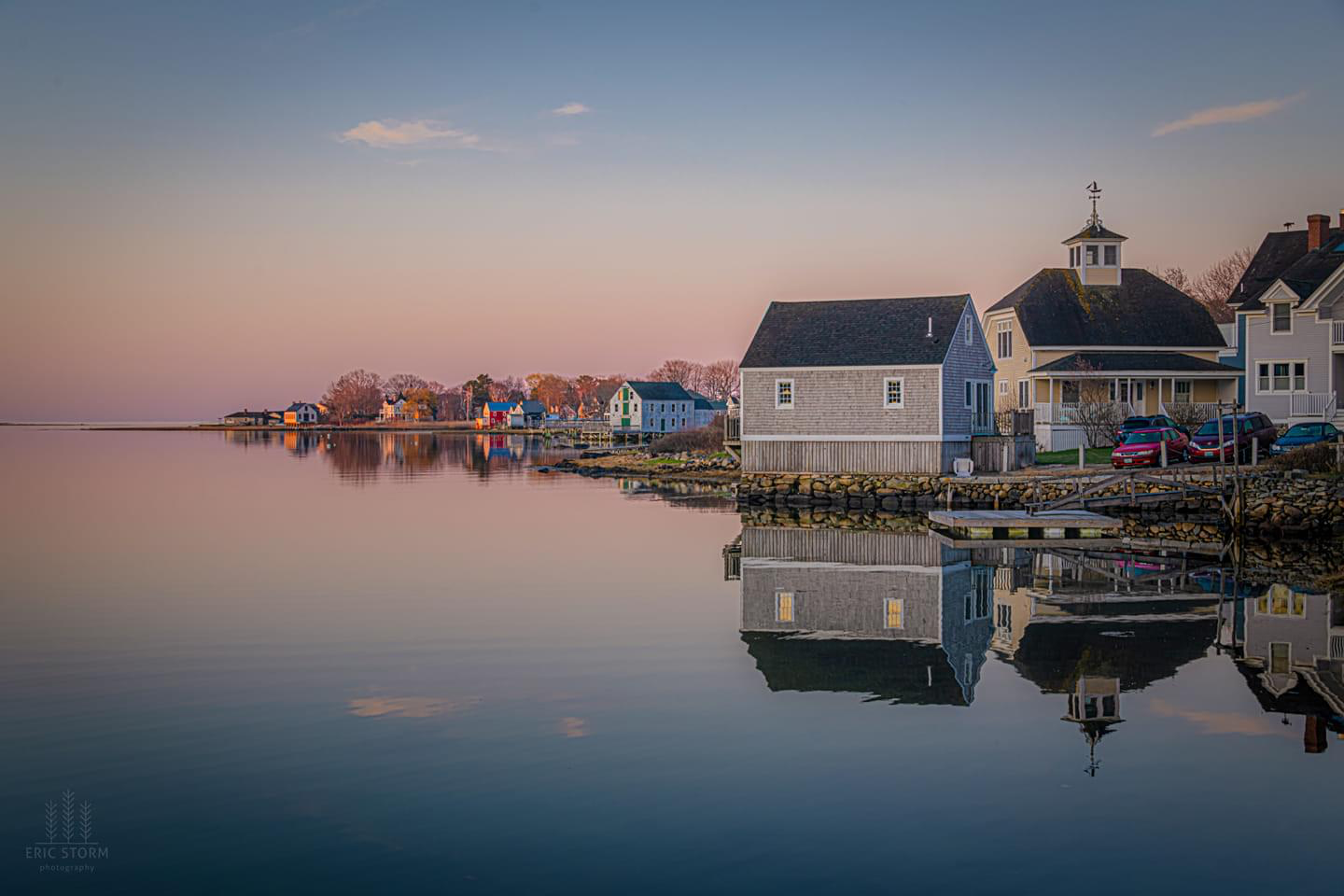 Cape Porpoise, ME – April 20, 2021 photo by Eric Storm
American has only two icebreakers that can operate at the North Pole. One is more than 40 years old, and the other is in drydock. This is a problem because the Arctic ice cap is melting, and many countries plan to use the Arctic Ocean as a much quicker transit route from Europe to Asia.
Why is this a big deal? Rockford Weitz, professor at the Fletcher Maritime Studies Program of Tufts University, has an article in The Conversation about the looming competition for control of the warming Arctic Ocean. He points to a recent voyage:
"A tanker carrying liquefied natural gas from northern Russia to China tested that shorter route this past winter, traversing the normally frozen Northern Sea Route in February for the first time with the help of an icebreaker. The route cut the shipping time by nearly half."
It's clear that even including the cost of having an icebreaker along for the trip, traversing the Arctic Ocean was cost-effective. The polar ice is melting quickly, so countries will need more icebreakers to help LNG tankers cross the Arctic.
Russia has 46 icebreakers and has 11 under construction. The US has three and has three under construction. Wikipedia says that the US icebreaker situation is currently so dire that the US Coast Guard is loath to send the working icebreakers too far north, because if one breaks down, it would almost certainly have to call for help from a nearby Russian icebreaker.
That demonstrates how bad US/Russian relations have become. At one time, both powers could cooperate on this kind of prosaic thing.
There's more at stake. The US Geological Survey estimates that about 30% of the world's undiscovered natural gas and 13% of undiscovered oil may be in the Arctic. As waters become passable, that will attract both more shipping and more mineral exploration. Weitz also says that the competition for control of the Arctic has reached new levels:
"Russia is now attempting to claim more of the Arctic seabed for its territory. It has been rebuilding Cold War-era Arctic military bases and recently announced plans to test its Poseidon nuclear-powered, nuclear-armed torpedo in the Arctic."
It's remarkable to learn that the US military has been caught flat-footed with the retreat of Arctic sea ice. The retreat of the polar ice cap and the opening of a Northern passage have both been well covered in the media for years. Yet, both the arms merchants and hawks in Congress somehow missed this profit opportunity?
More from Weitz:
"Congress put off investing in new icebreakers for decades….Now, the lack of polar-class icebreakers undermines America's ability to operate in the Arctic region, including responding to disasters as shipping and mineral exploration increase."
Congress has authorized construction of three more heavy icebreakers at a total cost of around US $2.6 billion but has so far funded just two of them. They take years to build. A shipyard in Mississippi expects to deliver the first by 2024.
The US has one heavy icebreaker, the Polar Star, that can break through ice up to 21 feet thick. It was commissioned in 1976. While it is usually in Antarctica each winter, it was sent to the Arctic this year to provide a US presence, presumably to counter the Russians.
But the Polar Star's crew had to fight fires and deal with power outages and equipment breaks. Our second icebreaker, the much smaller Healy, commissioned in 2000, also suffered a fire on board in August 2020 and had to cancel its Arctic operations.
How is it possible that we spend roughly 10 times more on defense than Russia, but once again, we're behind in a strategic situation? This proves that our defense procurement is corrupt. It has been for a very long time.
We have two problems. First, today's Earth Day, and on its 51st anniversary, the Arctic Ocean is melting because of global warming. Despite that, the world's saying: let's all go up to the Arctic and produce more global warming. Second, our Defense Department has known for years that Russia had a big advantage in icebreakers, and that climate change would certainly open the area to competition.
What did the military and our Congress Critters do about these totally knowable things? As usual, nothing. American politics has become self-destructive.
Once again, the only skills the US Congress displays are obstruction and corruption. The beat goes on.
What did you expect?