The Daily Escape: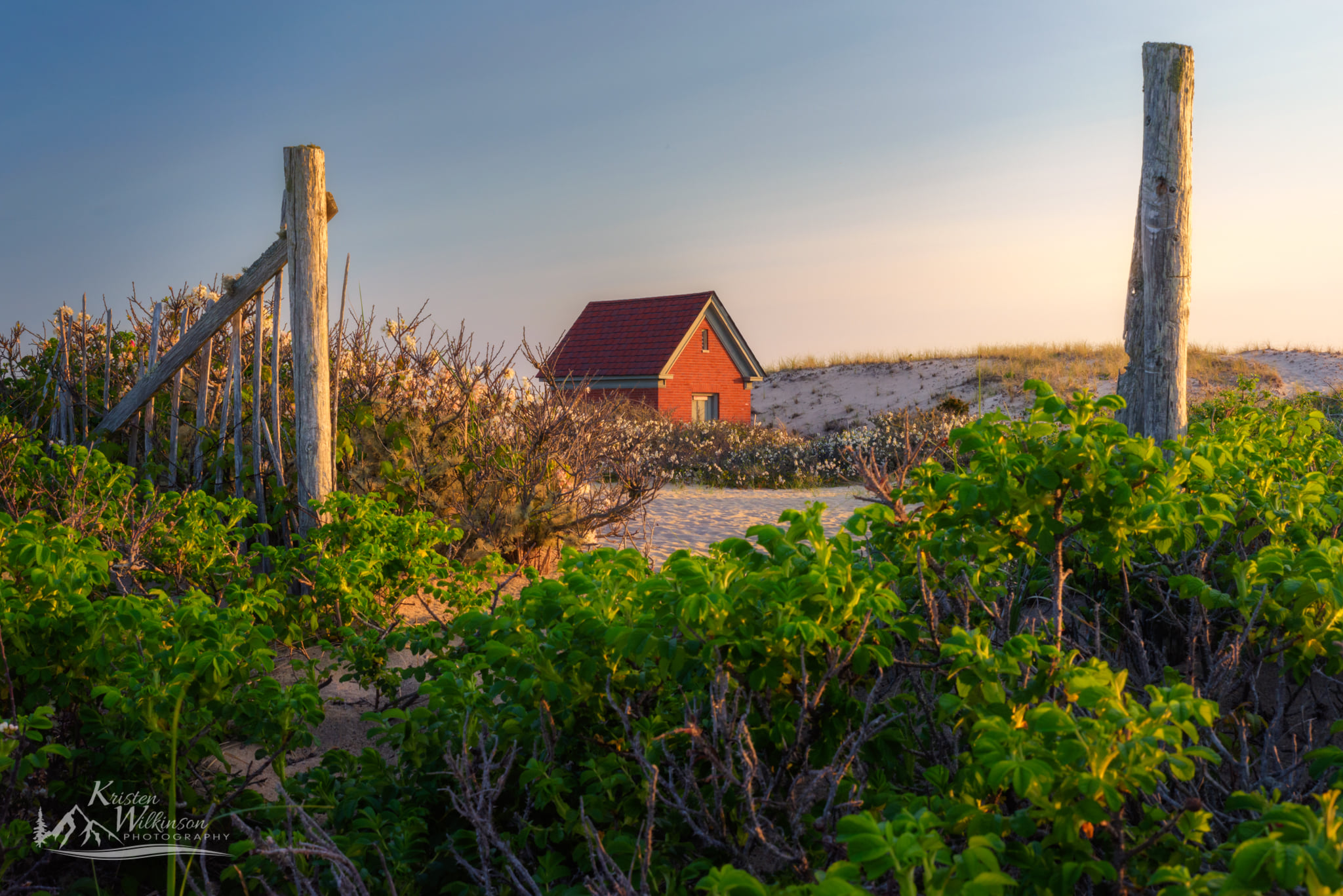 Old Beach gate and oil house at Race Point Light, Provincetown MA – 2021 photo by Kristen Wilkinson Photography. The Oil Houses provided fuel to light houses before they were electrified.
On Friday, the Republicans had a successful filibuster of the bill to create a bipartisan commission to investigate the Jan. 6 Capitol riots. The final tally was 54-35. Eleven Senators weren't present to vote, including nine Republicans and two Democrats, Patty Murray (D-WA), and Kyrsten Sinema (D-AZ).
Party's over, drink up. It's 5 o'clock somewhere. As Jonathan Last says:
"At some point, soon, Democrats are going to have to pick a pathway for 2022."
They're acting as though the GOP's performance in the 2020 election and the January 6 insurrection were aberrations, that we're still in a normal political environment. They seem to be thinking there's a way to slide past the voting havoc being raised by the Republican Party in the state legislatures that they control.
Don't you think that if Democratic leadership really believed democracy was at risk, they'd be spending all of their energy working on passing structural reforms to lessen the power of state-level control by political minorities and make American government more democratic? We're at an inflection point that requires eliminating the filibuster to:
Establish federal election standards as contained in HR-1.
Establish federal standards for redistricting. The Apportionment Clause of Article I, Section 2, of the US Constitution requires that all districts be as nearly equal in population as possible. That isn't a significant barrier to partisan gerrymandering. The Equal Protection Clause of the 14th Amendment requires that districts be substantially equal. Some states have provided a deviation standard. For instance, Colorado prohibits districts from having a population deviation above 5%. Section 2 of the Voting Rights Act of 1965 prohibits plans that intentionally or inadvertently discriminate based on race, which could dilute the minority vote. Again, this doesn't prevent gerrymandering.
In addition to the standards set out by the US Constitution and the Voting Rights Act, states can adopt their own redistricting criteria, or principles, for drawing the plans. Principles, or criteria, are already found in state constitutions. A list of possible federal reforms can be found here.
Amy Walter of the Cook Political Report looked at 2020 House races and what it means that Democratic candidates consistently ran behind Biden:
"…that a majority of House Republicans in the most competitive CDs [Congressional Districts] out-performed Trump suggests that the former president's presence in 2022 is more of a liability than a benefit for vulnerable GOP House incumbents. The fact that House CDs with significant Latino populations provided the largest ticket-splitting gaps (voting overwhelming Biden and narrowly for House GOPers) means that we need to take a very different approach in how we assess races in these types of districts in upcoming elections."
Walter adds:
"While Biden handily carried the once-GOP-controlled suburbs around Dallas (TX-32), Houston (TX-07) and Chicago (IL-06), House Democrats (who also won there) polled 2-3 points lower. We saw the same pattern in the suburban exurbs where Biden came up short, like MO-02, TX-21 and TX-22. These House Democrats would have lost even if they matched Biden's showing in those CDs. But their 2–4-point underperformance suggests that the anti-Trump vote doesn't completely convey to down-ballot Democrats."
Without Trump on the ballot in 2022, will these dyed-in-the-wool Republican voters support Republican candidates at higher levels?
Jamie Harrison, current head of the DNC must come up with a better strategy than his predecessor Tom Perez used in 2020. Democrats need to win both Houses again and with expanded majorities, so Harrison and the Dems need to be as close to 100% confidence that they can make that happen.
If not, then Democrats should reorganize their priorities and possibly, their leadership.
On to our Saturday Soother. Our new split rail fence was installed this week, 30 days later than promised. The fields of Wrong are coming into full bloom. Here's a picture of our starting to open Itoh Peonies: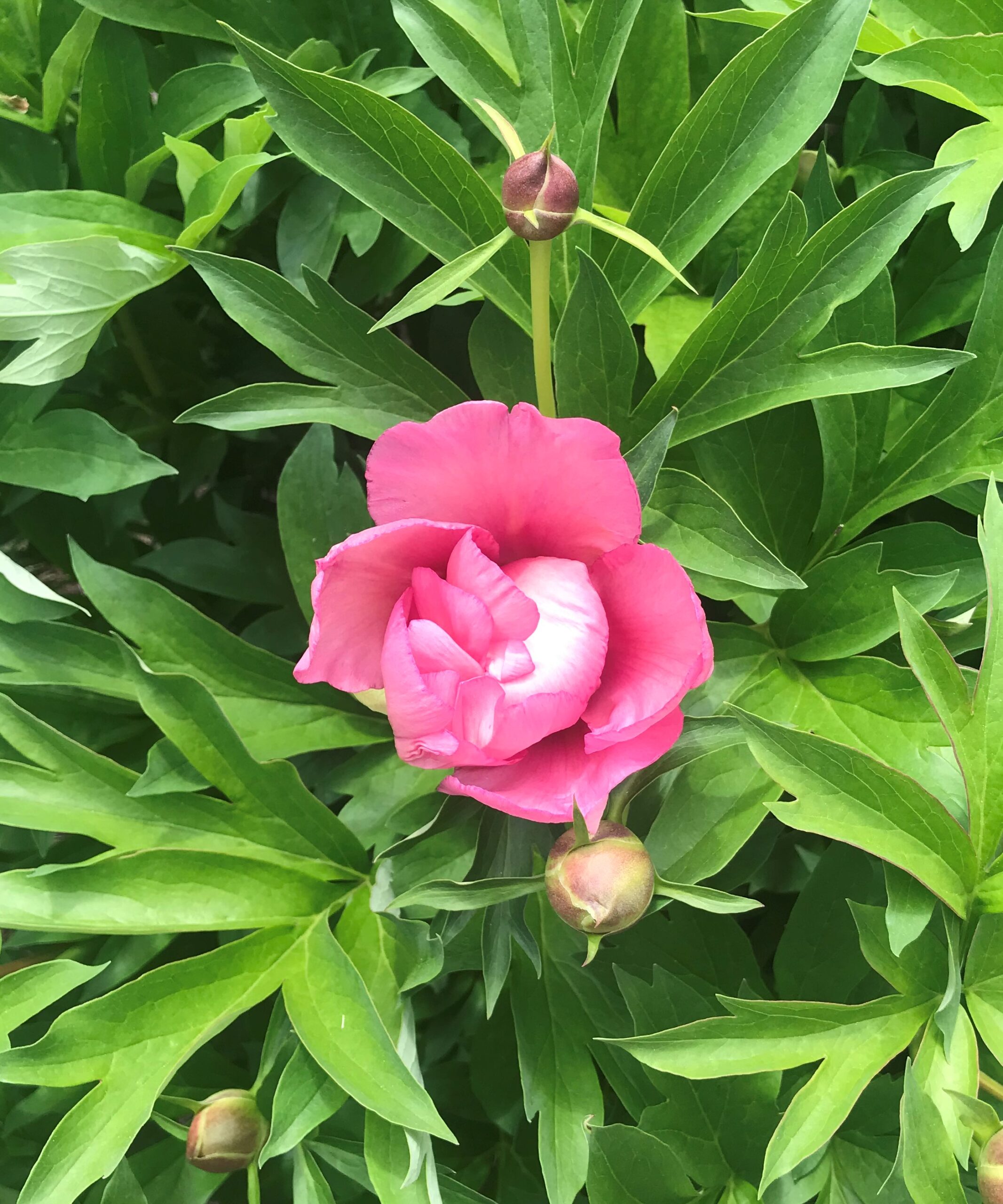 We're off to another of the four bachelor and grad school graduations by our grandchildren this spring, so no cartoons on Sunday. Still, there's time to both kick back and simultaneously gear up for the weekend.
Take a seat by a window and listen to "Pick Up the Pieces" originally by the Average White Band (AWB). For the youngster readers, they were a Scottish funk and R&B band that had a series of soul and disco hits between 1974 and 1980. "Pick up the Pieces" was their top-selling track. Here the AWB are live with Daryl Hall at Daryl's House in January 2010:
The AWB were pretty good, but they never sounded this funky on their own. Very nice!