The Daily Escape: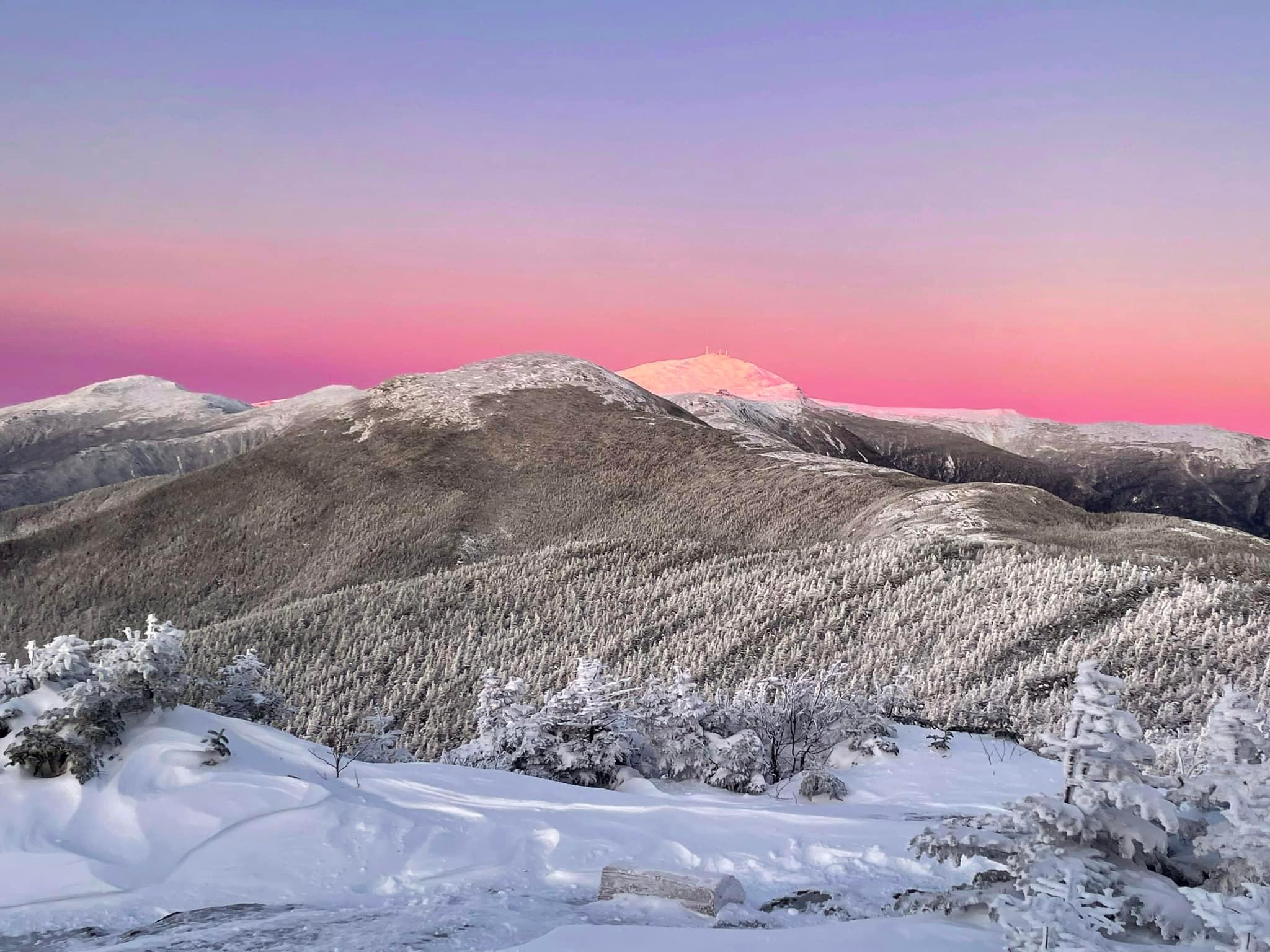 Mount Pierce, with Mt. Washington in background, NH – photo by Eric Duma
On Tuesday, Democrat Sheila Cherfilus-McCormick won an election to fill the seat in Florida's vacant 20th Congressional District. She will replace the late Rep. Alcee L. Hastings (D) who died last April after losing his fight with pancreatic cancer.
Cherfilus-McCormick, a 42-year old health-care company CEO, easily defeated Republican nominee Jason Mariner. The WaPo reports that Mariner had talked openly during the campaign about his past convictions for theft and cocaine possession and his time in jail. Bless his heart!
It wasn't expected to be a competitive contest since Democrats heavily outnumber Republicans in the district. Biden won Florida's 20th in 2020 with 77% of the vote, while Cherfilus-McCormick won the special election with 79%.
The CBS affiliate in Miami reports that Mariner is now refusing to concede his 60-point loss and is demanding an investigation into "election fraud":
"Now they called the race, I did not win, so they say, but that does not mean…that we lost,"
He had filed a lawsuit before the polls even closed alleging there were problems with the ballots in Palm Beach and Broward Counties.
While we know that winning candidates can take office even without a concession, Republicans are turning into the Party of sore losers. When the 2022 mid-terms roll around, it is abundantly clear that few Republicans will concede in their races.
This makes a lie of what some Democrats (and a few Republicans) have said about the looming problems with vote counting; that if the winning margins are big enough, elections can't be stolen. Margins are rarely as large as Cherfilus-McCormick's, and her opponent isn't conceding.
The entire point of the GOP's continuing election lies is to undermine the legitimacy of wins by Democratic candidates. We'll soon see whether contested mid-term elections won by Democrats will be judged as fraudulent in the many Republican-controlled states.
The broader Republican Party understands that there's no such thing as a bad Conservative. Until they aren't. At which point they call them liberals. As Rick Perlstein famously observed, in Conservative circles, "Conservatism never fails. It is only failed."
When Congresswoman Cherfilus-McCormick takes office, Democrats will again hold 10 more House seats than Republicans. There is currently one vacancy in the House, the empty California seat formerly held by Congressman Devin Nunes (R).
Let's move on from this week's sad news that we will not see Democrats break the filibuster to pass either the For the People Act or the somewhat more modest Freedom to Vote Act. it's time for our Saturday Soother!
Here in the Northeast, we're expecting snow on Martin Luther King Jr. day, although we still have a respectable amount of snow on the Fields of Wrong. Today we're hosting another gathering of family who were unable to visit when Wrongo inconveniently got Covid on Christmas Eve.
So the time is right to have a Saturday Soother before the house fills up. Let's start by brewing up a vente cup of Panama Washed Process Gesha ($50/6 oz. That tells you inflation is really out of control!) from Jersey City, NJ's own Modcup roasters.
Now grab a seat by the fireplace and remember Ronnie Spector, who died this week. Spector and the Ronettes were (along with the Shirelles) the essential 1960s girl groups. In 1963, the Ronettes joined forces with Wall of Sound producer, the odious Phil Spector, by cold-calling him.
The Ronettes went on to have nine top-ten hits working with Spector. Ronnie and Phil married in 1968. During the marriage, Spector was violent and abusive, subjecting her to physical and emotional threats, and locking her up in their home. She finally managed to escape, barefoot and with just the clothes on her back.
Now, listen to a 1987 cover of the Ronette's original "Be My Baby" this time featuring Ronnie Spector alongside The E Street Band's Clarence Clemons, with backing vocals by Belinda Carlisle, originally of the Go-Go's, and Grace Slick from the Jefferson Airplane. The song was written by Ellie Greenwich, and was a genuine teen anthem in 1963, it was recorded live at The Latin Quarter, NYC, in February, 1987:
RIP Ronnie!