Let's talk about Silicon Valley Bank (SVB). The tech industry's go-to lender just became the second-largest bank failure in US history. The bank's customers withdrew $42 billion from their accounts on Thursday. That's $4.2 billion an hour, or more than $1 million per second for ten hours straight.
We ancient, moss-covered former bankers call this a bank run. That occurs when a large number of customers of a bank withdraw their deposits simultaneously over concerns about the bank's solvency.
Nearly half of all venture-backed US companies were SVB customers. We're unsure why the run started, but on Thursday, several Venture Capital firms started telling their client companies that pulling cash from SVB was prudent, and the run began.
While bank deposits are insured by the Federal Deposit Insurance Corporation (FDIC) up to $250,000, few of SVB's deposits, by value, were FDIC insured, since its customers were overwhelmingly corporations with much more than $250,000 in the bank. By Friday, there was no cash left in SVB's coffers. In fact, the cash on hand was negative, to the tune of $958 million.
Do you remember when Trump and Republicans rolled back some of the regulations Dodd-Frank placed on regional banks?:
"Some banking experts on Friday pointed out that a bank as large as Silicon Valley Bank might have managed its interest rate risks better had parts of the Dodd-Frank financial-regulatory package, put in place after the 2008 crisis, not been rolled back under President Trump."
Trump signed the bill despite a report from Democrats on Congress's joint economic committee warning that under the new law, SVB and other banks of its size:
"…would no longer be subject to nearly any enhanced regulations".
This also affects ordinary people. Wrongo has a California friend who banks with SVB. Here's a quote from her:
"While I've been waiting to sign the purchase contract on a condo, I woke to the news that my lender Silicon Valley Bank has been closed and taken over by regulators. That concludes literally 8 months of working on this….and the end of my effort to buy a home."
So don't listen to the pleas for another bank bailout. Wrongo would be okay with bailouts if they were accompanied by personal accountability by management. Like, we'll rescue your institution, but none of the bank senior management can ever work in finance again. On to cartoons.
Tucker's mendacity: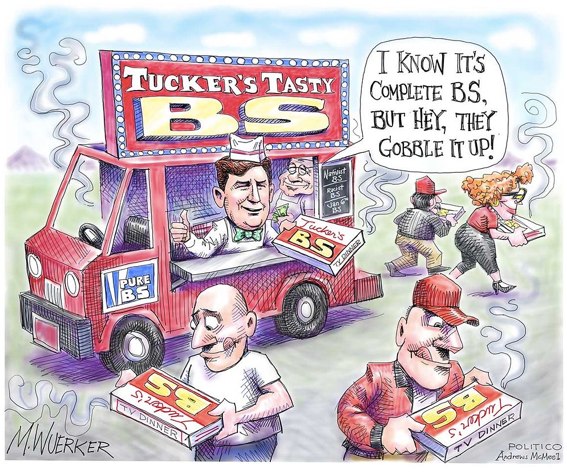 It takes two teams to play: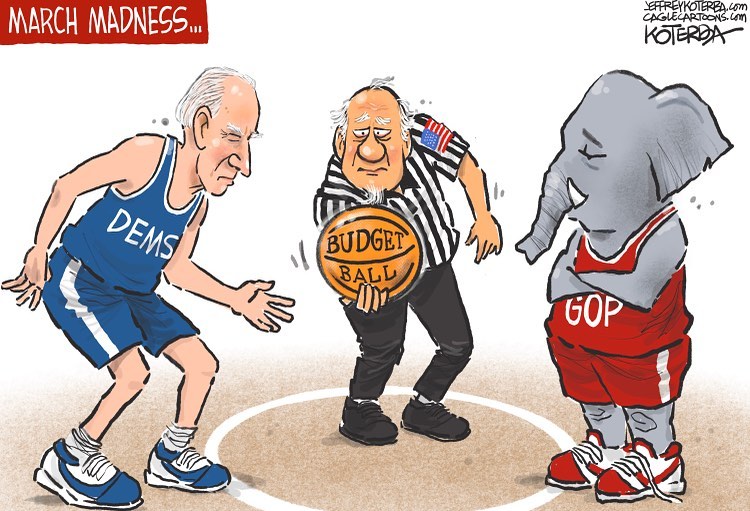 Walmart's OK with pills for boners, but not for pregnancy: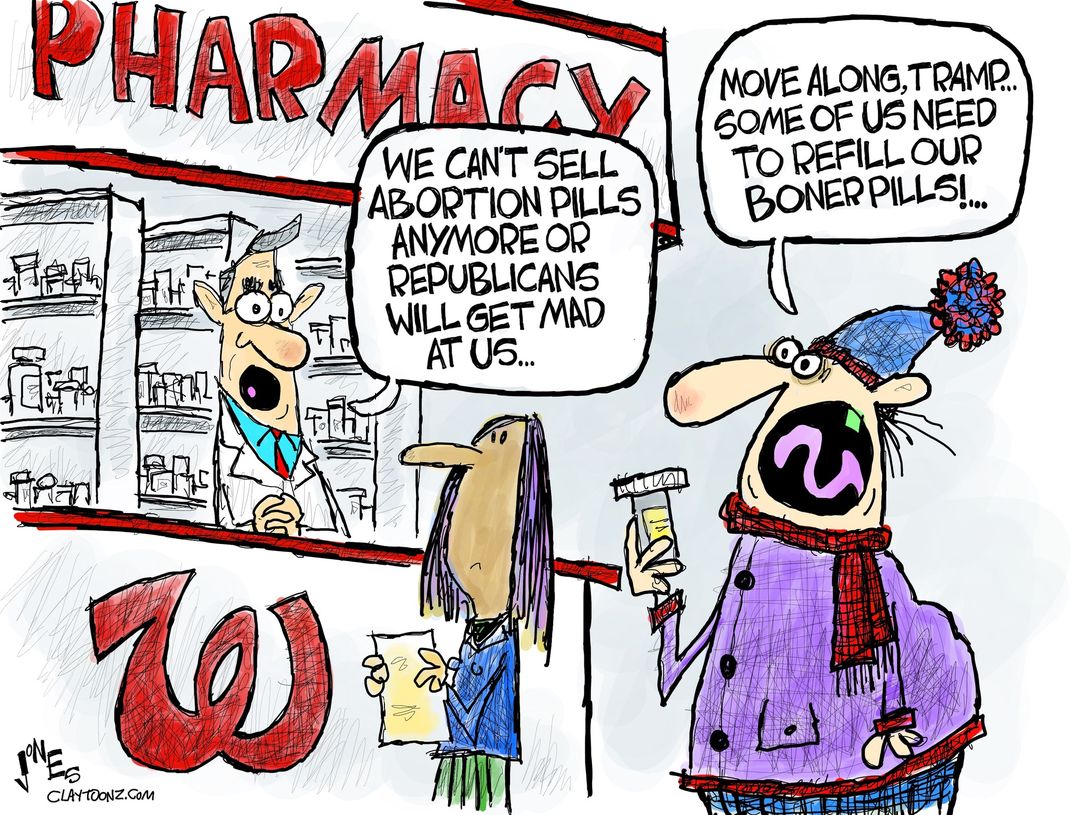 GOP wants to regulate Trans not Trains: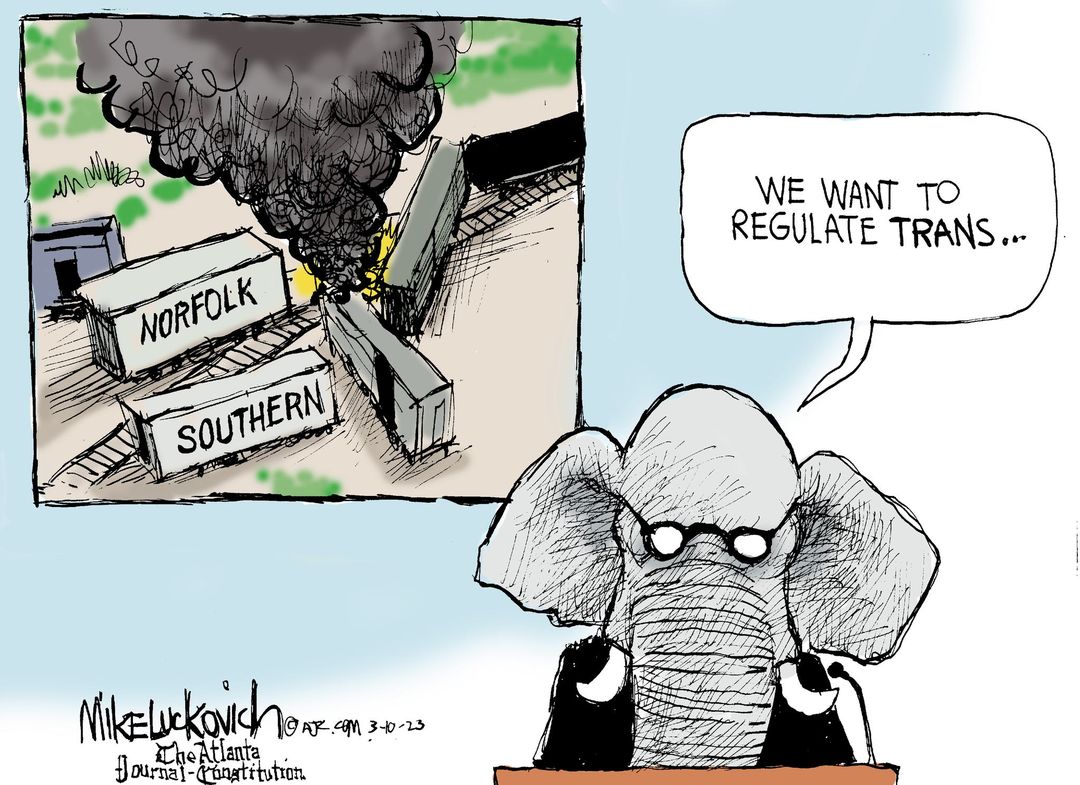 GOP loves doormats: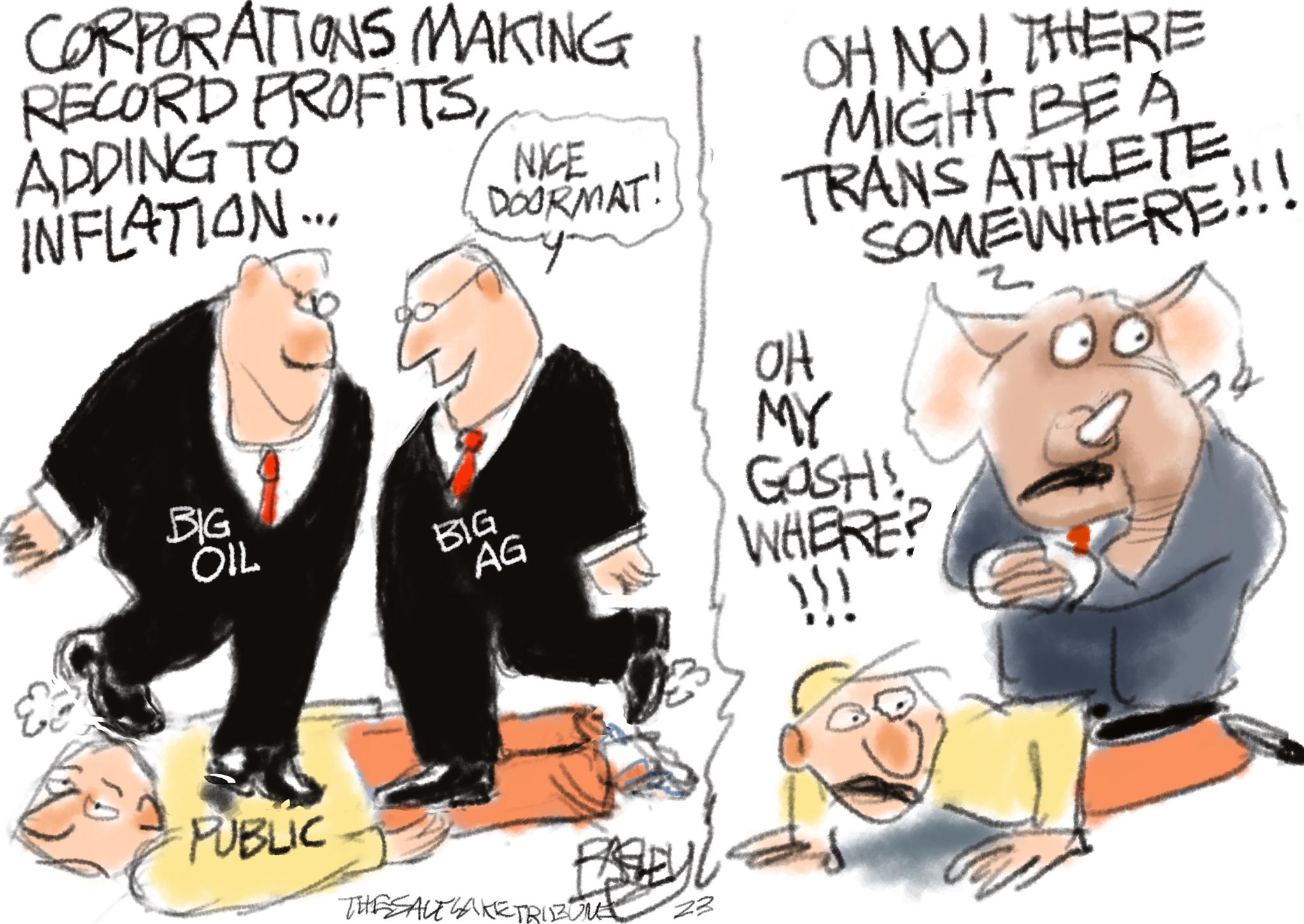 Most appropriately named movie of this or any year: