The Daily Escape: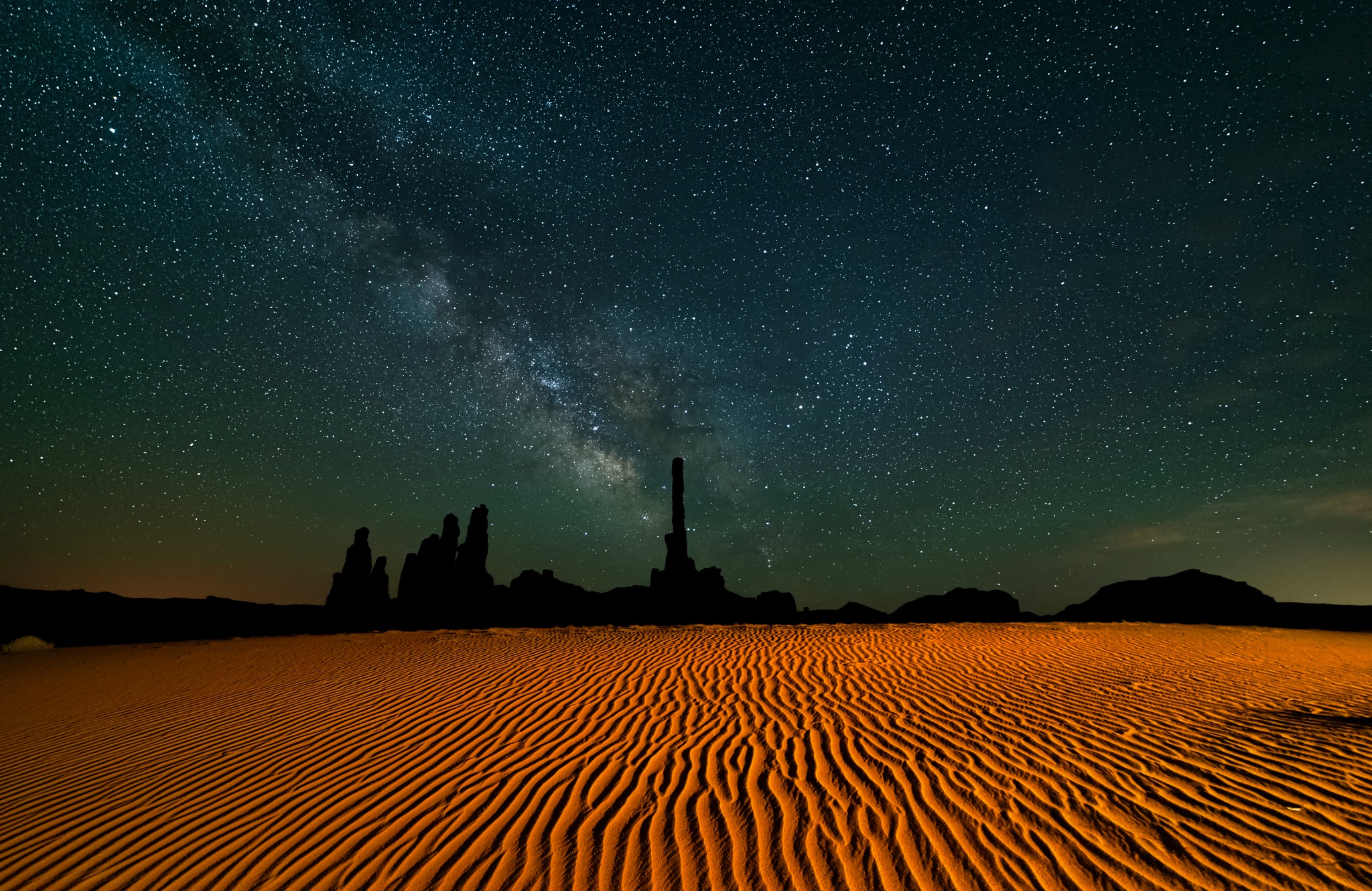 Milky Way, Monument Valley Navajo Tribal Park – May 2023 photo by Hasanur Khan
The WaPo's Paul Farhi writes about "The looming existential crisis for cable news":
"As recently as 2016, when Trump was narrowly elected president, just over 70% of all households with a TV had cable or satellite TV subscriptions. Today the figure is just under 40%, according to S&P Global Market Intelligence, a research firm."
And it's dropping fast:
"During the first quarter of 2023, another 2.3 million customers (or 7% of the total) cut the cord to traditional cable…the number of homes receiving TV via cable is now about the same as it was in 1992, when the industry was still on the rise."
So, what does this mean for the Cable TV industry? Last year, the licensing fees collected by the six biggest cable news networks (Fox, CNN, MSNBC, CNBC, Fox Business and HLN) amounted to just over $4 billion. Advertisers added another $2.6 billion.
Farhi quotes Alan Wolk, a veteran advertising executive and media consultant:
"Cable news is dying….Not because it's become irrelevant, but because the medium it lives on, cable TV, is dying."
He predicts that cable could:
"…for all intents and purposes, disappear within a decade".
The popular cable networks are profitable, largely because of how pricing works in the cable industry. The financial foundation of cable news isn't advertising but the license fees that cable-system operators pay for the right to carry them. Regardless of whether a cable subscriber watches Fox, CNN or MSNBC, their monthly cable payments fund those companies.
The day could soon come when the exodus of cable subscribers leaves cable operators unable to pay the hefty license fees that those cable companies now command.
The cable industry sees what's coming. They have all tried to distribute programming via streaming apps, YouTube channels, podcasts, and social media platforms in an effort to meet the cord-cutters where they are.
Yet so far, no news app comes close to matching cable in popularity and profitability.
Alan Wolk thinks cable news will have a particular problem in crossing the bridge to streaming: The median cable-news viewer is in their 60s and is resistant to new technologies.
The trouble signs are there. Viewers of the cable lineup other than news has sagged over the past decade as younger viewers have deserted cable. USA Network, once the most popular cable channel, has lost 75% of its nightly audience over the past 10 years. FX is down 68%, while the History Channel is off by 65%.
So what does this mean for US politics? Kyle Tharp posts weekly political advertising statistics on new media:
"…political advertisers spent just over $6.6 million on Facebook and Instagram ads last week…. For the fourth week in a row, the Biden campaign was the top-spending political advertiser nationwide on Facebook and Instagram. Their team continues to lean heavily on the platforms for growing their network of grassroots donors…..Political advertisers in the US have spent around $800,000 on Snapchat advertising in 2023."
Tharp reports that DeSantis' campaign launch video was heavily watched across all social media:
"On Twitter, the video received 23.8 million impressions…. compared to 2.9 million impressions for Tim Scott's…launch video, and 9.1 million impressions on Nikki Haley's…launch video…..Joe Biden's launch video received 44.8 million impressions. The [DeSantis] video also received 125,000 views on Facebook, 1.9 million views on Instagram, and 236,000 views on Rumble. It's a strong showing by any measure."
(An "impression" is how many times it was displayed or had potential "eyeballs" on it.)
When you learn that Trump's CNN town hall attracted an audience of just 3.3 million viewers, It's clear that social media is already a major competitor to cable for the political class.
OTOH, if cable news goes away, how will Wrongo get his daily diet of pharmaceutical commercials?
That's enough for this week. It's time to forget about the "groundhog day" feeling that you get with the news bunnies constantly talking about the Debt Ceiling. It's time for our Saturday Soother.
Here on the fields of Wrong, the baby bluebirds have fledged, and you can see them flying from tree to tree. We seem to be in for about 10 days of warmth and sun, with no rain in sight. People around here will soon need to choose between watering their plants and having a full well.
So grab a chair outside in the shade and put on your sunglasses. Now watch and listen to Dvořák's "Piano Trio No. 4 in E minor, Op. 90 (the "Dumky")". Dvořák completed the trio in February 1891, and it is among the composer's best-known works. The term Dumky is Ukrainian. It refers to epic ballads.
Here the Dumky is performed in the Herbst Theater, San Francisco in 2008 by the Beaux Arts Trio, with Daniel Hope on violin, Antonio Meneses on cello and Menahem Pressler on piano: