The Daily Escape: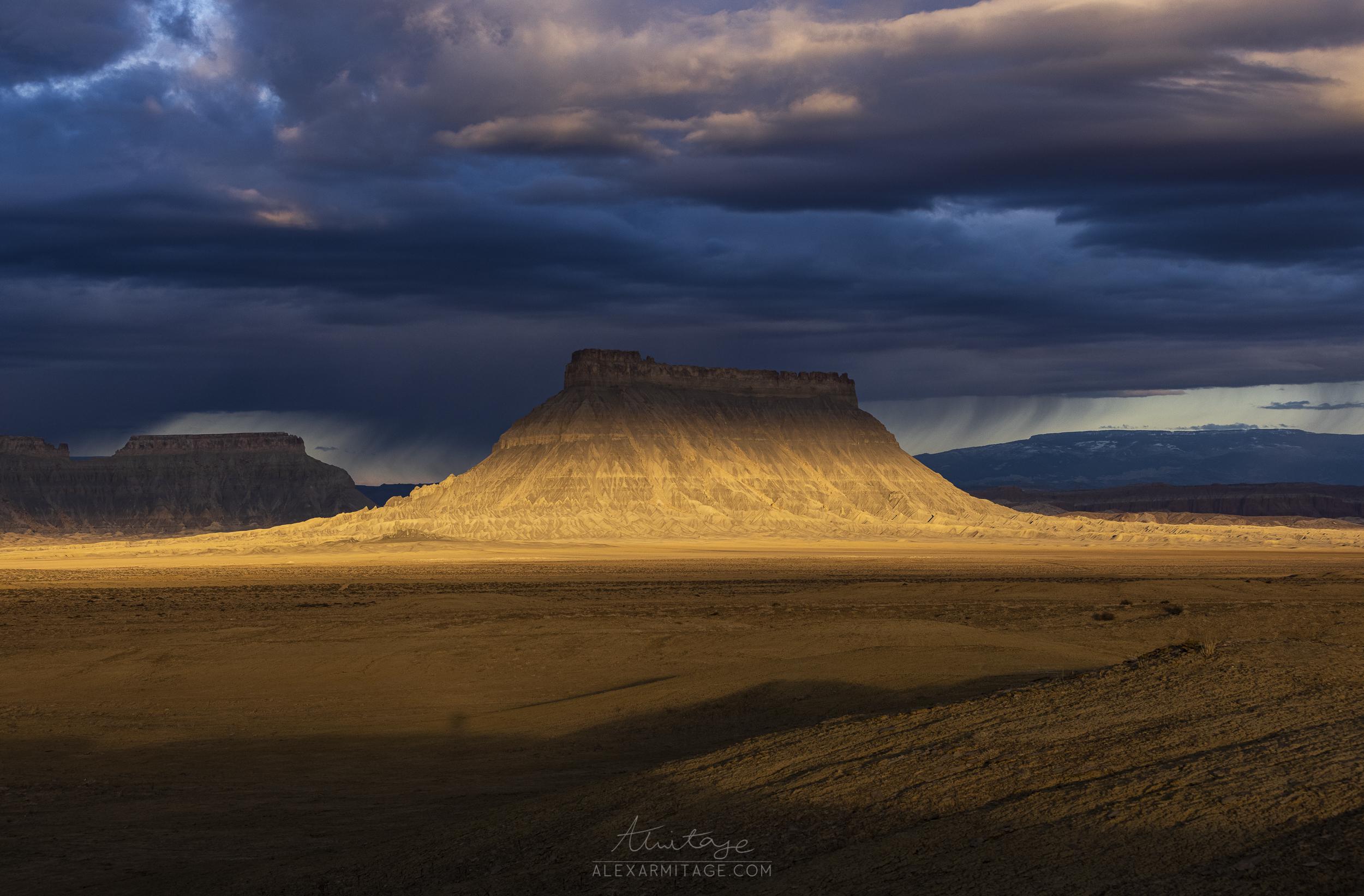 Rain on the way, Factory Butte, UT – May 2021 photo by armitage2112
It was a big week for political news, but the most explosive story of the week concerned Covid and the delta variant. On Friday, the WaPo reported that a scientific analysis of a Covid outbreak in Provincetown on Cape Cod, MA, showed that 74% of the people who became infected had been fully vaccinated.
Also, the infected but vaccinated people had received all the approved vaccines: Pfizer-BioNTech, Moderna and Johnson & Johnson.
Worse, the study found that vaccinated individuals carried as much virus in their noses as unvaccinated individuals, and that vaccinated people could spread the virus to each other. As of Thursday, 882 people were tied to the Provincetown outbreak. Among those living in Massachusetts, 74% of them were fully immunized. Officials said the vast majority also reported symptoms. But just seven people were hospitalized.
Also, officials tested specimens from 133 people and found the delta variant in 90% of them.
On Thursday, another WaPo story about a CDC internal document estimated that 35,000 vaccinated people a week in the US are having symptomatic breakthrough infections. This is out of a vaccinated population of more than 162 million Americans. That internal CDC document also reported that the delta variant is as transmissible as chickenpox.
So, it looks like it's time once again to recalibrate our thinking about Covid.
The CDC report says that there's evidence that vaccinated people can also spread the more transmissible delta variant, right along with the unvaccinated. That both groups can spread the virus is likely the key factor in the current summer surge of infections.
There's a whole lot of finger pointing going on over this. The right is blaming the CDC for being inconsistent, and the Republicans in Congress are trying to make the possible instituting of a vaccine mandate along with re-instituting a mask mandate, into another political issue.
What House Minority Leader Kevin McCarthy (R-CA) fails (purposely) to understand is that since the virus is changing, our response needs to also change. This variant is much more contagious than the original variants. We should all be working to defeat the virus, not trying to score political points on each other. And McCarthy is vaccinated, although 65 GOP members of the House are not.
Republican Congressman Roger Marshall (KS) is an MD. He said on PBS yesterday that masks do absolutely nothing to prevent the spread of disease. And he's a Republican OBGYN, so he should know, right?
Nobody in the world, much less in the CDC, knew exactly how virulent these Covid variants would be. Epidemiologists hoped that people would get quickly vaccinated and help end the unchecked spread of the virus. That didn't happen, in large part because right-wing media has actively stoked the culture wars, while GOP politicians run alongside, hoping to take control of the House in the 2022 mid-terms.
Once again, this means we're dealing with a bad faith crowd that will scream about any contradictions. You're not allowed to change your mind. You're not allowed to admit you were wrong. You're not allowed to accommodate new evidence.
Borrowing from driving your car, your mask is your seat belt. Your vaccination is your airbag.
On to the weekend and our Saturday Soother. We're seeing an invasion of Japanese beetles on the fields of Wrong. Ms. Right went to the Agway and bought one of those old-fashioned beetle traps, a long green plastic bag topped by a lure with the scent of roses. It has captured a very satisfying number of beetles, but it's difficult to say what percentage have not fallen victim to Ms. Right's lures.
Friday marked the return of the summer session of the BBC Proms in London, after an 18+ month absence due to Covid. Friday night led off with Ralph Vaughan Williams's "Serenade to Music". It premiered at the Royal Albert Hall in 1938. Williams also wrote the piece for 16 vocal soloists and orchestra in 1938. He adapted the text from a discussion about music in Act V, Scene 1 of Shakespeare's "The Merchant of Venice".
Vaughan Williams later arranged the piece into versions for chorus and orchestra and for solo violin and orchestra. Since Wrongo doesn't appreciate the operatic singing of Shakespeare, this is the orchestral version, played by the Northern Sinfonia of England, conducted by Richard Hickox. The violinist is Bradley Creswick:
The video includes wonderfully atmospheric paintings by the Victorian era artist John Atkinson Grimshaw.