The Daily Escape: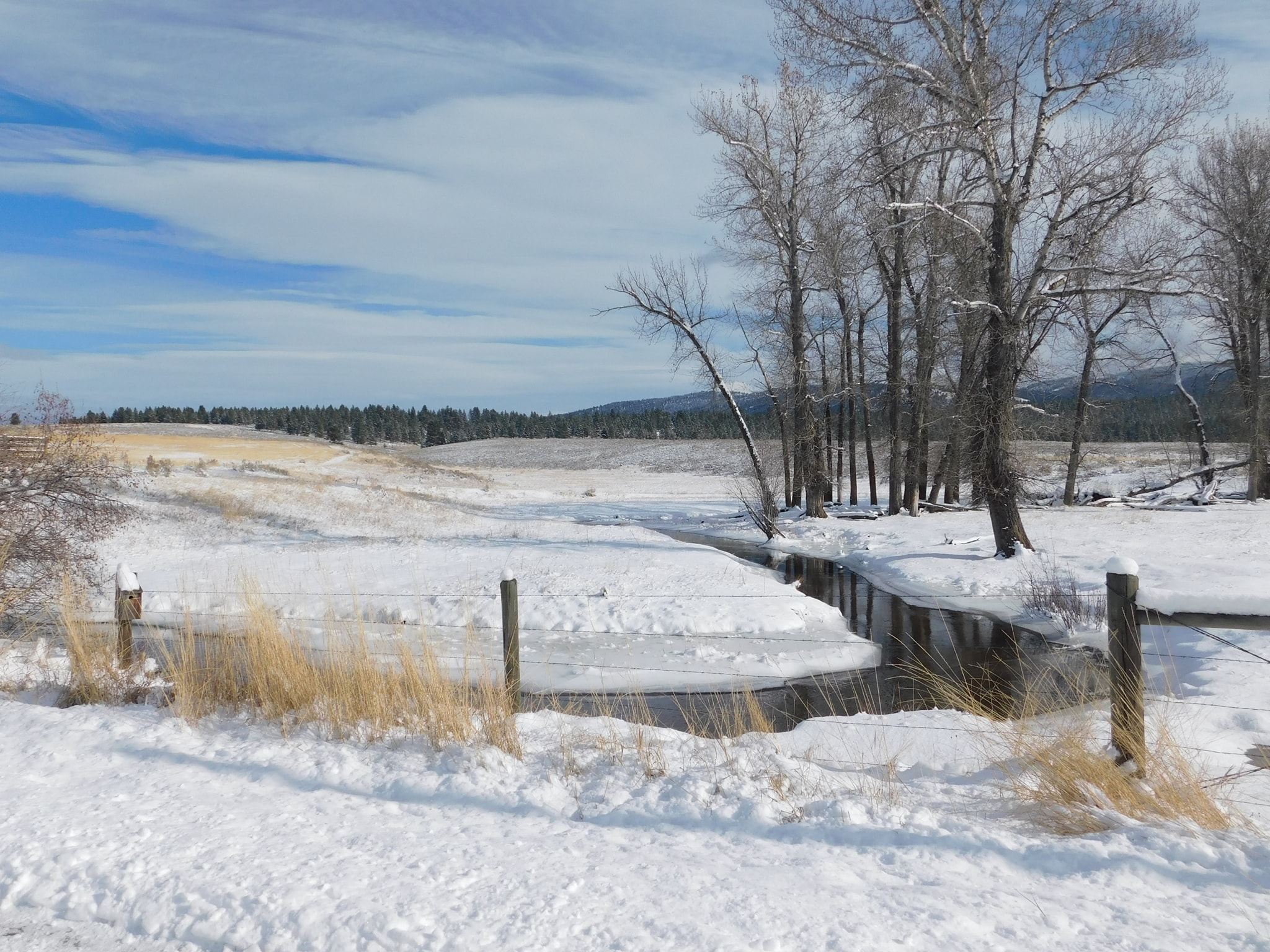 Western Montana – November 2020 photo by Jeff Parker
Republicans told us that once the Electoral College voted, Trump and the GOP would finally recognize the results of the presidential election. But, with only a few exceptions, that didn't happen. If you are a Republican and are still silent, you are assaulting our democracy.
Today, let's talk about Georgia's Senate runoff elections to be held on January 5. Biden was in Georgia on Tuesday to help Democrats Jon Ossoff and Raphael Warnock with their races against Republicans Kelly Loeffler and David Perdue. Both Loeffler and Perdue continue to say that Trump won in Georgia.
They are among the dead-enders who say the Georgia presidential election was rigged. Loeffler and Perdue are trying to walk a tightrope, supporting claims of election fraud, even as they try to push for higher Republican turnout in January than they recorded in November.
Perdue finished ahead of Ossoff by 88,000 votes in November. Ossoff got 47.9% of the total vote, but had 100,000 fewer votes than Biden. There has only been limited polling for the runoff, and that shows the race to be a toss-up. Real Clear Politics (RCP) has Perdue up by .5% in the averages of recent polls.
In November, Loeffler lost to Warnock by 403k votes. However, former Republican Congressman Doug Collins was also in the race, and he received 980k votes, so a Warnock win is far from certain. Recent polling by RCP has Warnock up by 1%, another toss-up.
Warnock has never held political office, but he's well known in Georgia as the senior pastor of the Ebenezer Baptist Church in Atlanta, where Rev. Dr. Martin Luther King Jr was also pastor. In a state where about 30% of registered voters are African American, and about 47% are people of color that could be pivotal.
Ossoff who has run unsuccessfully before, also hasn't held office. From Miles Coleman at Sabato's Crystal Ball: (brackets by Wrongo)
"One of the reasons Ossoff fell short when he ran for Congress in 2017 is, he didn't get the type of Black turnout that he needed…Now, with Warnock as [a kind of ] running mate, it may help with Black turnout."
Ossoff would be the Senate's youngest member and it's only millennial. He has a strong organization and has proven strength in the Atlanta suburbs. Like Wrongo, Ossoff is a graduate of Georgetown University's School of Foreign Service. And unlike Wrongo, he also has a master's degree from the London School of Economics.
Georgia has changed electorally in recent years because of in-migration from the North, and by the massive voter-registration drive led by Stacey Abrams. The effects of these forces showed when Biden beat Trump for the first Democratic win by a presidential candidate in 28 years.
The key question is whether without Trump on the ticket, Republicans who crossed over to vote for Biden might return to the Republican candidates. It's always tough to knock off an incumbent, but Ossoff and Warnock are trying to do just that in a state where Republicans historically win runoffs.
They win runoffs because Georgia's runoff system was established by segregationists to prevent Black voters from solidifying behind one candidate while White voters split their allegiance in a multi-candidate race. Warnock's race shows what the segregationists had in mind. Warnock led the race with 33% of the votes, while Loeffler and Collins together accounted for 46%.
This time around, the expectation is that both Ossoff and Warnock win or both will lose.
Funding the Republicans isn't a problem:
"Billionaire Republicans on Wall Street have been opening their wallets to…protect David Perdue and Kelly Loeffler's Senate seats in January 5's high-stakes runoff in Georgia….Two super PACs are planning to spend about $80 million on ads and other efforts….Among the donors are…Stephen Schwarzman, of Blackstone Group, and Kenneth Griffin, of Citadel LLC…Last month, Schwarzman…contributed $15m and Griffin donated $10m to the PAC; while earlier in the year, the PAC received $20m from Schwarzman and $25m from Griffin."
Not a surprise, since Loeffler's husband Sprecher, chairs the New York Stock Exchange.
The LA Times reports that taken together, over $400 million has been spent, or committed by all of the candidates' campaigns, their Parties and outside backers.
Monday was the first day for early voting in Georgia's runoffs. All told, 482,250 votes were recorded, according to the Georgia secretary of state. That is way more than the 128,000 votes cast on the first day of voting on Nov. 3. It will be a very close election.
The reality is that Democrats will need to show up in droves and vote like the future of the country depends upon it.
Because it does.