Cut it out, root and branch: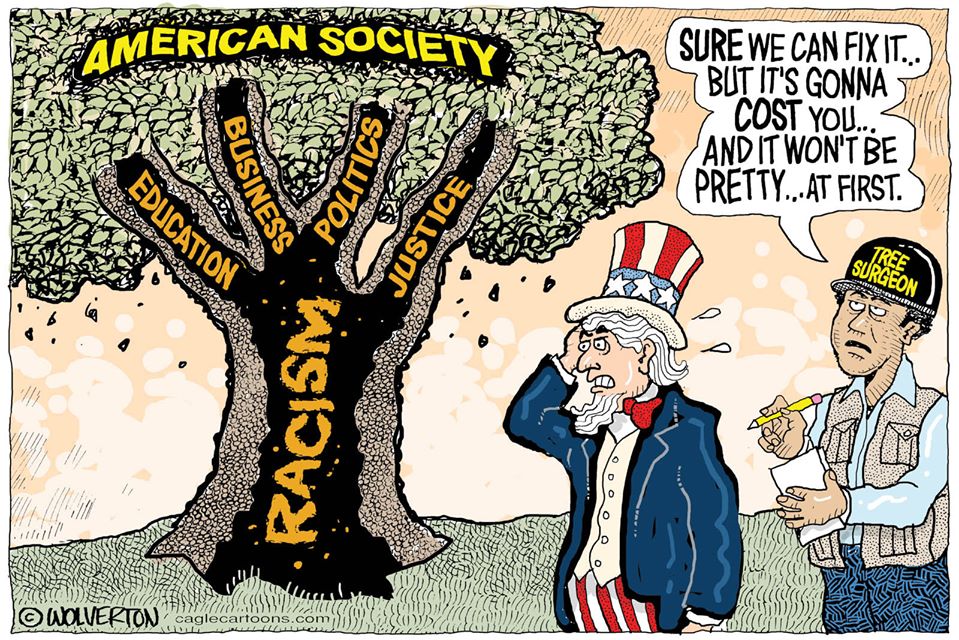 Is "Defund the Police" a gift, or a curse for the GOP?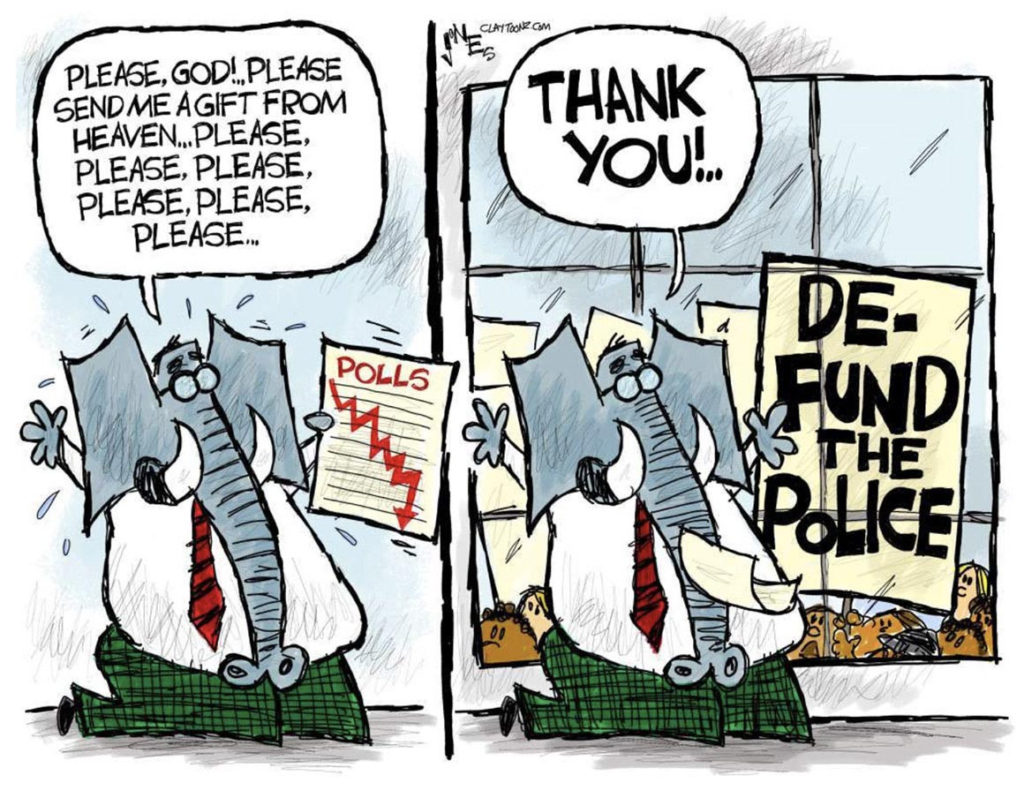 Irony is lost on the police: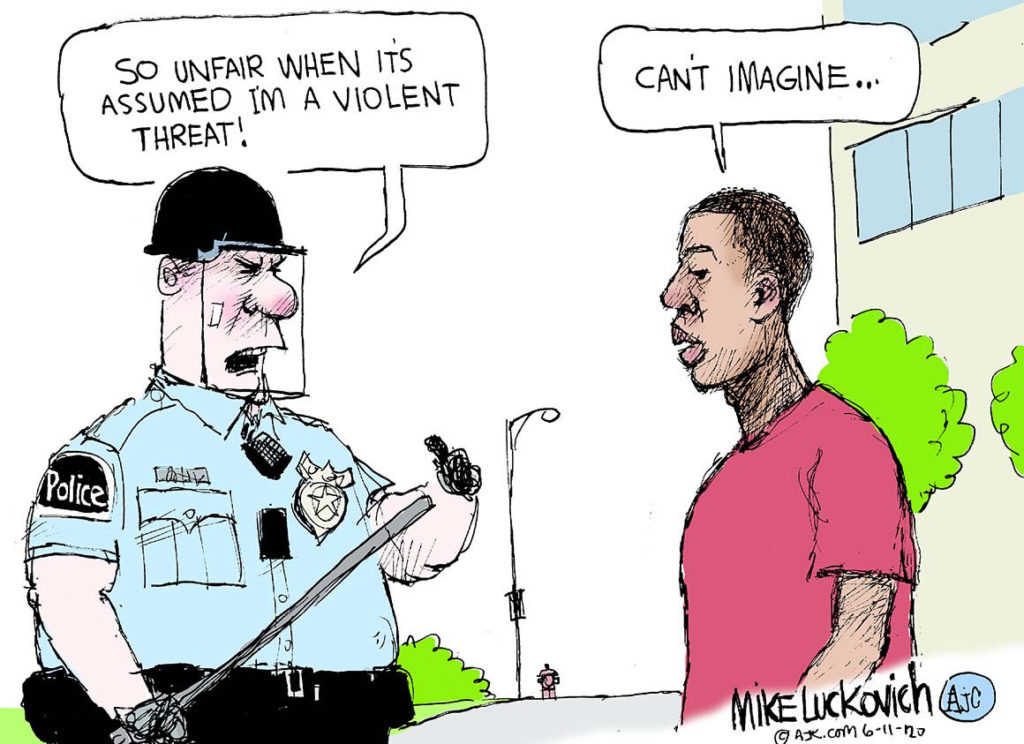 The fight continues: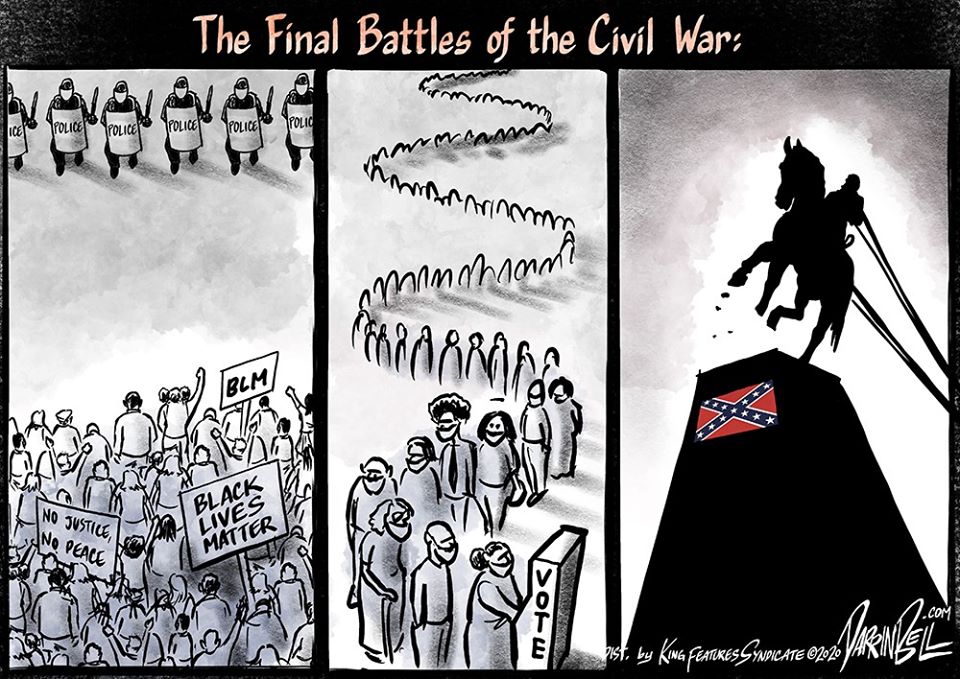 Wrongo is somewhat conflicted about the statues. OTOH, the Confederacy only lasted for five years. It isn't Ireland where families lived and died fighting for their freedom from England for centuries. The band Nirvana lasted two years longer than the Confederacy. People who say they're proud of five years of an ancestor's life really are just white supremacists. They should stop pretending there's something else they like.
Everyone is for police accountability: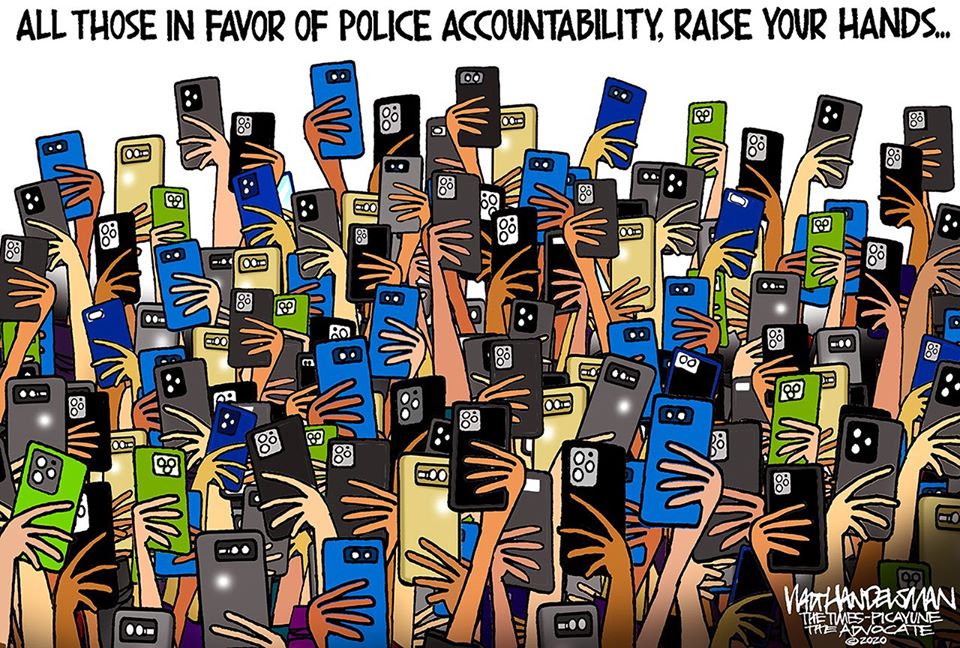 Turns out, we really had quite a lot to lose: