Although the Wrongologist cannot get newspapers, and only has occasional wifi, the news does not seem to have changed much in the past week. So, here are a few cartoons curated from the wilderness:
Aetna pulled out of Obamacare. Why are you surprised?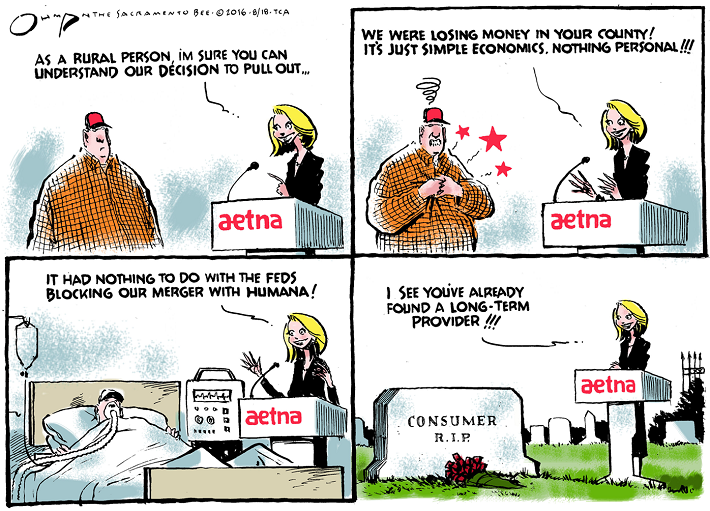 Trump accused Democrats of exploiting Blacks at Minnesota Rally: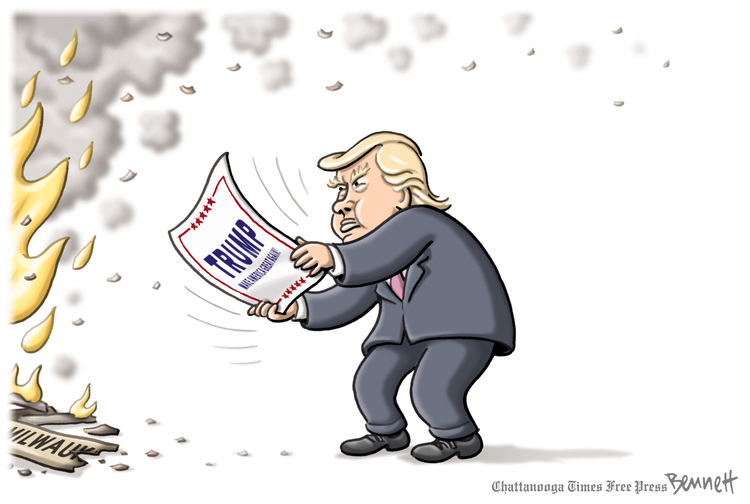 Trump told CBS News:
I have seen them marching down the street essentially calling death to the police and I think we're going to have to look into that…When you see something like that taking place – that's really a threat, if you think about it. And when you see something like that taking place, we are going to have to perhaps talk with the Attorney General about it or do something.
He also painted the entire African American community as living in poverty with no jobs. Doesn't that show he's completely out of touch?
The Clinton Foundation's practices continue to puzzle Clinton supporters: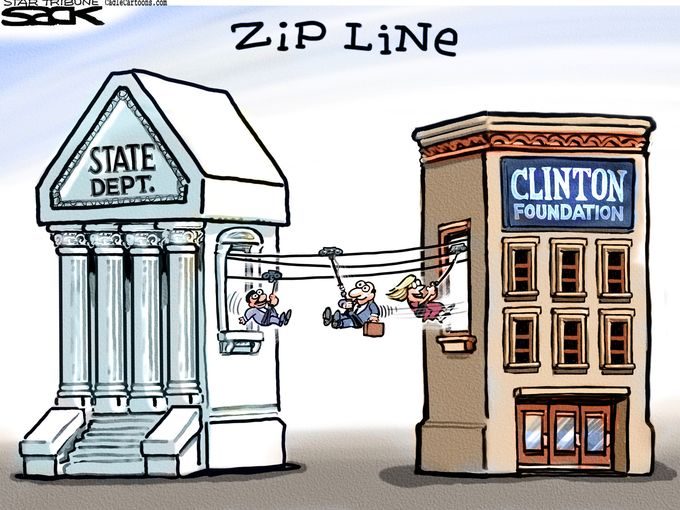 Ryan Lochte and teammates entered the wrong event: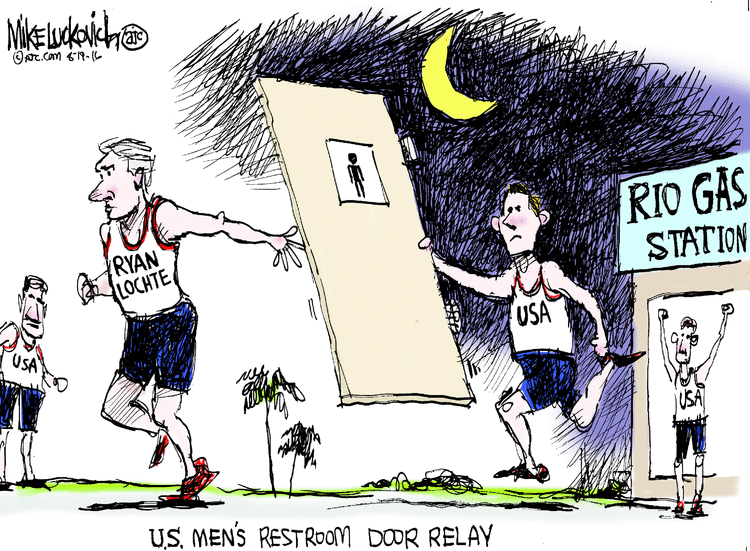 Bonus cartoonage from Australia. They cover Trumpology: