The Daily Escape: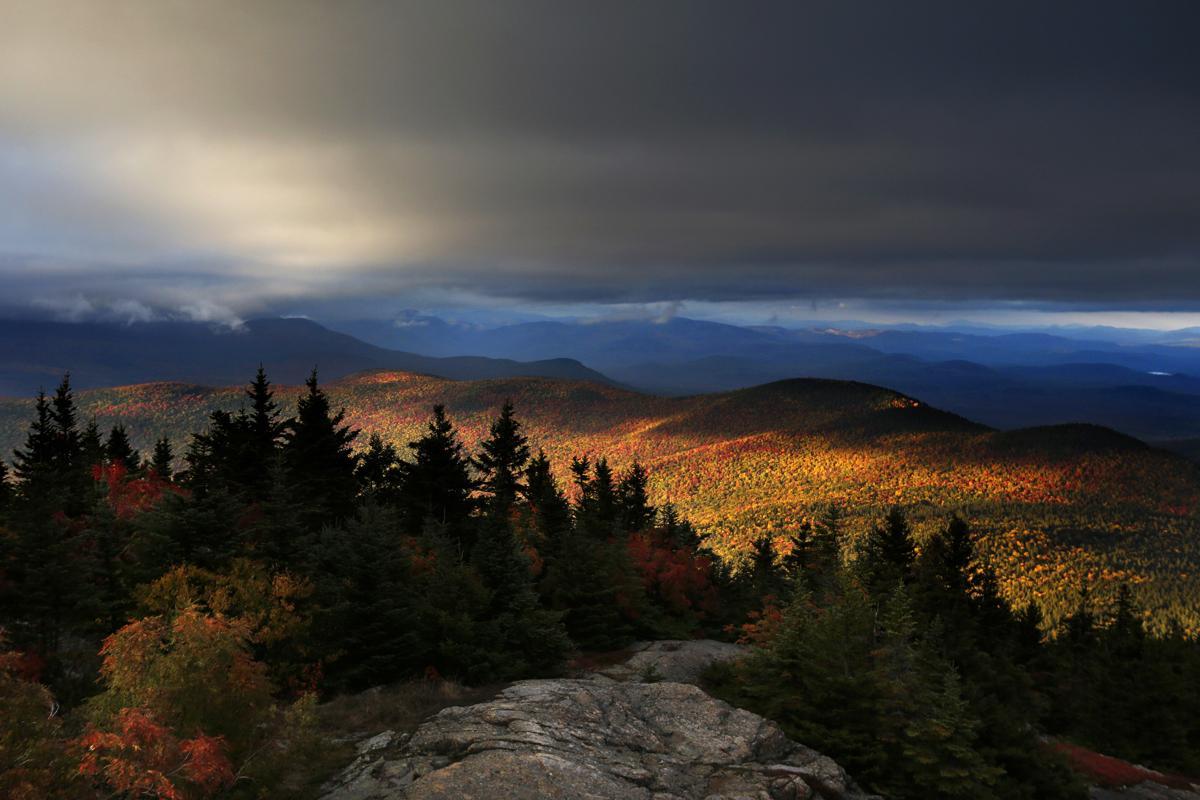 Fall in Chatham NH – photo by Robert F. Bukaty
From the NYT: (emphasis by the Wrongologist)
The CIA is expanding its covert operations in Afghanistan, sending small teams of highly experienced officers and contractors alongside Afghan forces to hunt and kill Taliban militants across the country, according to two senior American officials, the latest sign of the agency's increasingly integral role in President Trump's counterterrorism strategy.
This new effort will be led by small units known as counterterrorism pursuit teams. They are managed by CIA officers from the agency's Special Activities Division and operatives from the National Directorate of Security, Afghanistan's intelligence arm. It will include elite American troops from the Joint Special Operations Command (JSOC). But most of the troops will be current members of the Afghan militia.
The NYT quotes Ken Stiles, a former CIA counterterrorism officer:
The American people don't mind if there are CIA teams waging a covert war there…They mind if there's 50,000 U.S. troops there.
Well, Mr. Stiles, Wrongo minds quite a bit. And if Americans really don't mind a covert war over there, then we shouldn't wonder "why they hate us."
But as with most Trump administration initiatives, it gets worse: The NYT article says that contractors will have a significant role. In August, the former head of Blackwater, Eric Prince, lobbied the Trump administration for a contractor-led effort to defeat the Taliban in Afghanistan. This might be his payday for that marketing effort. Let's assume until we learn otherwise, that Prince and his contractors will be involved in the CIA's new campaign.
It is possible that this campaign will be a boon for the Taliban. It will certainly kill a few of them, but it will also alienate quite a few Afghans. Think about it: Most Taliban fighters are locals. Killing them creates new local recruits for the insurgency.
The worst part of this is that we've been here before. During the Vietnam War, we stood up something called Operation Phoenix:
[Phoenix] was designed to identify and "neutralize" (via infiltration, capture, counter-terrorism, interrogation, and assassination) the infrastructure of the National Liberation Front of South Vietnam (NLF or Viet Cong). The CIA described it as "a set of programs that sought to attack and destroy the political infrastructure of the Viet Cong".
There were two components of the program. Provincial Reconnaissance Units (PRUs) and regional interrogation centers. PRUs would kill or capture suspected NLF members, as well as civilians who were thought to have information on NLF activities. Many of those captured were then taken to interrogation centers where some were allegedly tortured in an attempt to gain intelligence on VC activities in the area.
Phoenix operated from 1965 to 1972. By 1972, Phoenix had neutralized 81,740 suspected NLF operatives, informants and supporters, of whom between 26,000 and 41,000 were killed. We had the body count, but the passive support for the Viet Cong in South Vietnam increased because of Phoenix.
And of course, we went on to win lose the war.
So, we are starting down a road that we shouldn't, because we haven't learned from our past experience. Perhaps CIA Director Mike Pompeo could open a book, and learn something about the CIA's history before he jumps at the latest shiny idea.
For years, the primary job of the CIA in Afghanistan has been training the local Afghan militias. It also used members of the militias to develop informant networks and collect intelligence. This means the CIA has few independent sources of intelligence in the country. It will have to depend on the people it has trained in the militias, each of which are local, and have their own agendas. Success in this campaign depends on reliable intelligence. Who in this or that hamlet is a member of the Taliban? Without trusted local sources, the militia, whether under CIA or contractor command, will likely use torture to get answers they need.
It is predictable that this campaign will end up with big body counts just like Operation Phoenix, and without having made Afghanistan secure for its people.