It is now 14 years since this happened: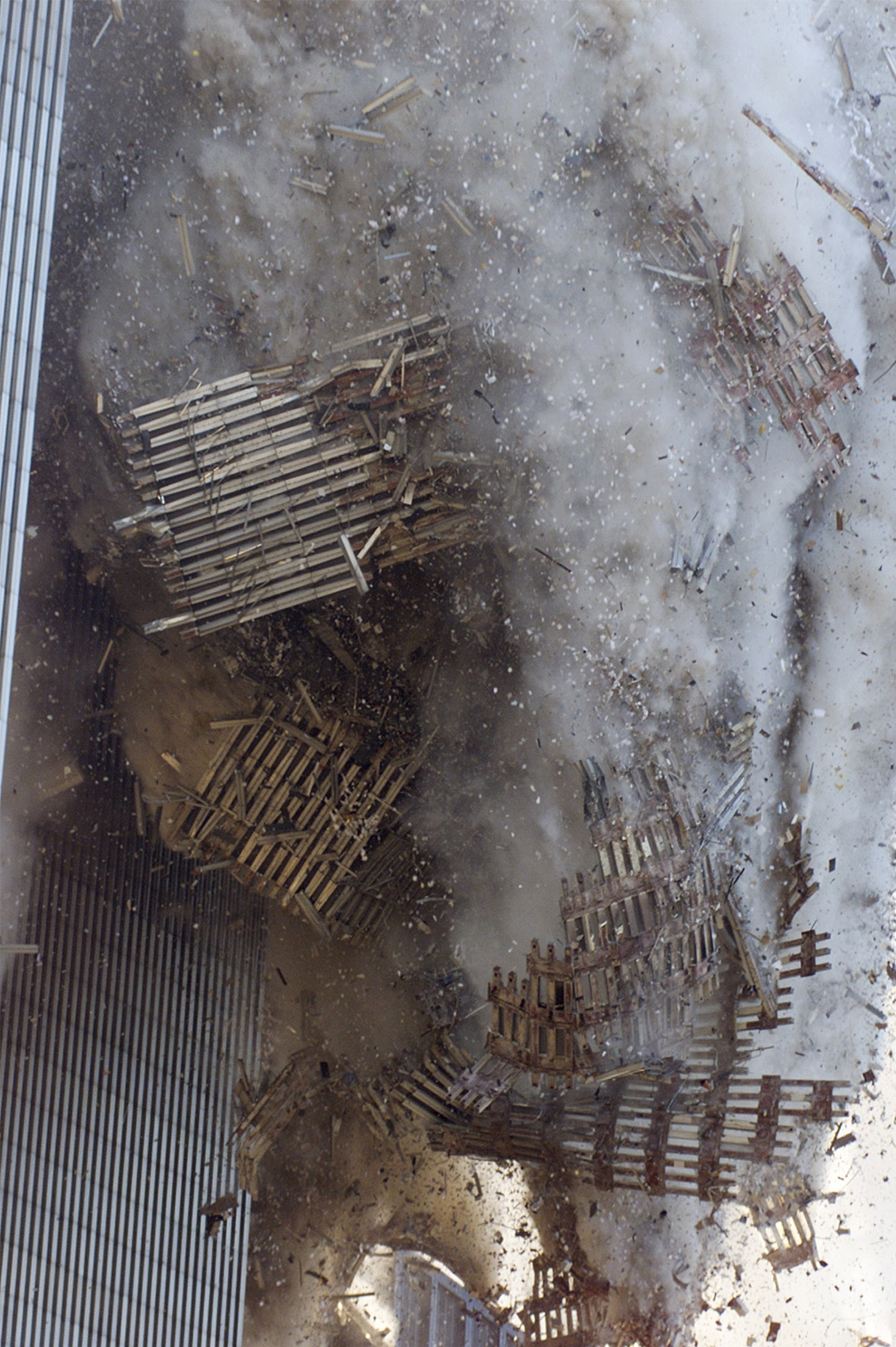 South Tower falls: 9:59am September 11, 2001
And 14 years on, what have we learned? In Islam, there is an idea that you should deal with your local problems first, and not worry about the far enemy. But, bin Laden believed that in his world, you could not do that. Revolution at home was almost impossible because of the far enemy, the US. As long as the US was the superpower, Islamic revolutionary success would be limited because the US could cripple your economy via sanctions, and it had the military might to attack you with overwhelming force.
Bin Laden's argument was that the US had to be defeated, at least as regards its ability to project power in the ME. He thought that the evils being done by local regimes (such as Iraq's Hussein, or Egypt's Mubarak) could not be ended by simply fighting the local regime, but that the far regime that was their protector, must also be defeated.
Whatever you think of bin Laden, his most powerful point to those in the ME was that the US was responsible both for the suffering the US caused directly through sanctions, and the suffering caused indirectly, by keeping Middle Eastern dictators in power.
To that, bin Laden added a decisive idea: Attack the US.
Fourteen years later, we remain in a quagmire. Thanks a heap, Osama bin Laden. With a small number of supporters, less than $500,000, and 19 suicidal hijackers, most of them Saudis, you pulled off your geopolitical magic trick. On this 14th anniversary, Tom Englehardt asks a few questions:
• Fourteen years later, don't you find it improbable that the US military has been unable to extricate itself from Iraq and Afghanistan, its two major wars of this century?
• Fourteen years later, don't you find it improbable that Washington's post-9/11 policies in the Middle East helped lead to the establishment of the Islamic State's "Caliphate" in parts of Iraq and Syria and to a movement of almost unparalleled extremism that has successfully "franchised" itself out from Libya to Nigeria to Afghanistan?
• If, on September 12, 2001, you had predicted such a possibility, who wouldn't have thought you mad?
This brings us to the 2016 presidential election. Sarah Palin on CNN last Sunday, said she'd "rather have a tough president than one who can win at trivial pursuit." As Ed Kilgore wrote:
By saying that she prefers a "tough" president like Donald Trump, Palin is endorsing his bullying Alpha-male routine against all those emasculated men who know stuff.
So, more of the same from the GOP.
To be fair, "knowing stuff" is a necessary, but insufficient criterion. Obviously, Trump doesn't seem to have the "necessary" part down just yet. Republicans try to convince us that the challenges we face in the world are simple, and we must be realists, and aggressively go after what we want. It all comes down to "good vs evil." For Reagan, it was the "evil empire" of the Soviet Union. And for George W. Bush, it was the "axis of evil" made up of Iran, Iraq and North Korea.
Sadly, we live in an extremely complex world, and ignorance of its complexity is dangerous. Remember in 2006, there were reports that George W. Bush was unaware of the difference between Shia and Sunni as late as two months before the Iraq invasion. Combine that with Cheney's Exceptionalist ideology, (which remained on display this week), and we all paid a huge price for that ignorance.
The reality is that if tough talk is divorced from knowledge, you do dumb things…like start dumb wars that diminish our standing in the world – and that cost us terribly in lives and money.
The GOP considers diplomacy, compromise, or nonviolent remedies to be weak and ineffective. It never occurs to them that knowledge, perspective and persistence are also forms of strength.
We should be very clear that the presidency is no place for bullies. And rather than signifying weakness, traits like compassion, thoughtfulness and collaboration are exactly the kind of thing we need in our leader.
We need to re-learn how to exist in in an ambiguous world without shutting down, or being ineffectual. Lately when things get tough, we strut, shorten our attention spans, prefer form over substance and pray to god that it all works out…we have all become George W. Bush!
Let's remember the 9/11 heroes and victims.
But let's stop listening to those who pander to our fears.