If you had your fill of Trey Gowdy during the Benghazi hearings, you can be excused for vomiting if you watched the FBI's Peter Strzok's hearing last week.
In the hearing, the Republicans wanted to make America believe there was an FBI conspiracy to prevent Trump from being elected president. How did the FBI go about it? First, by mounting an investigation of what nearly everyone now acknowledges was a comprehensive effort by Russia to help Trump get elected. But then, the FBI kept that investigation completely secret from the public, to prevent news of it from affecting the outcome of the election.
You also have to set aside the fact that the Director of the FBI may have thrown the election to Trump when he violated FBI protocols, and announced 11 days before the election, that the Bureau was reopening the investigation into Hillary Clinton's emails.
There doesn't seem to be any evidence that the FBI engaged in a conspiracy, and the GOP's claim is contradicted by everything the FBI actually did.
And so far, Republicans have not produced any evidence that Strzok, or anyone else, took any official action that was biased or inappropriate with respect to the Trump campaign.
Fake news, folks. But Gowdy's committee managed to set a new low during their show trial of Strzok: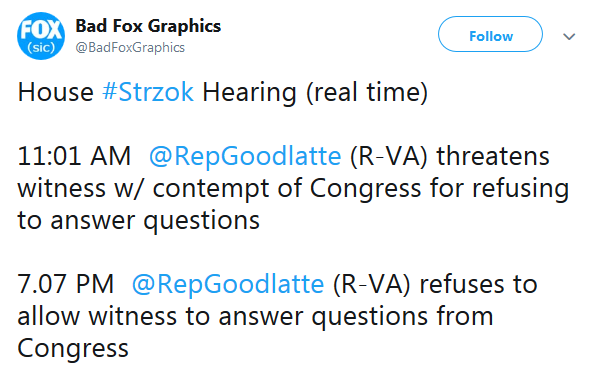 This is where we are: The American right have become Trumpers. The head Trumper is free to say and do whatever he likes, and so are his lackeys in Congress.
Today, there is no institutional check on Republicans, except another Republican, Bob Mueller. Ultimately all he can do is provide a report to Congress, which the Trumpers will ignore, regardless of the validity of any accusations it contains. The fate of the nation now hangs on the midterms. And since the electorate failed the country in 2016, we shouldn't be too hopeful about the odds.
On to cartoons. Strzok tells it like it is: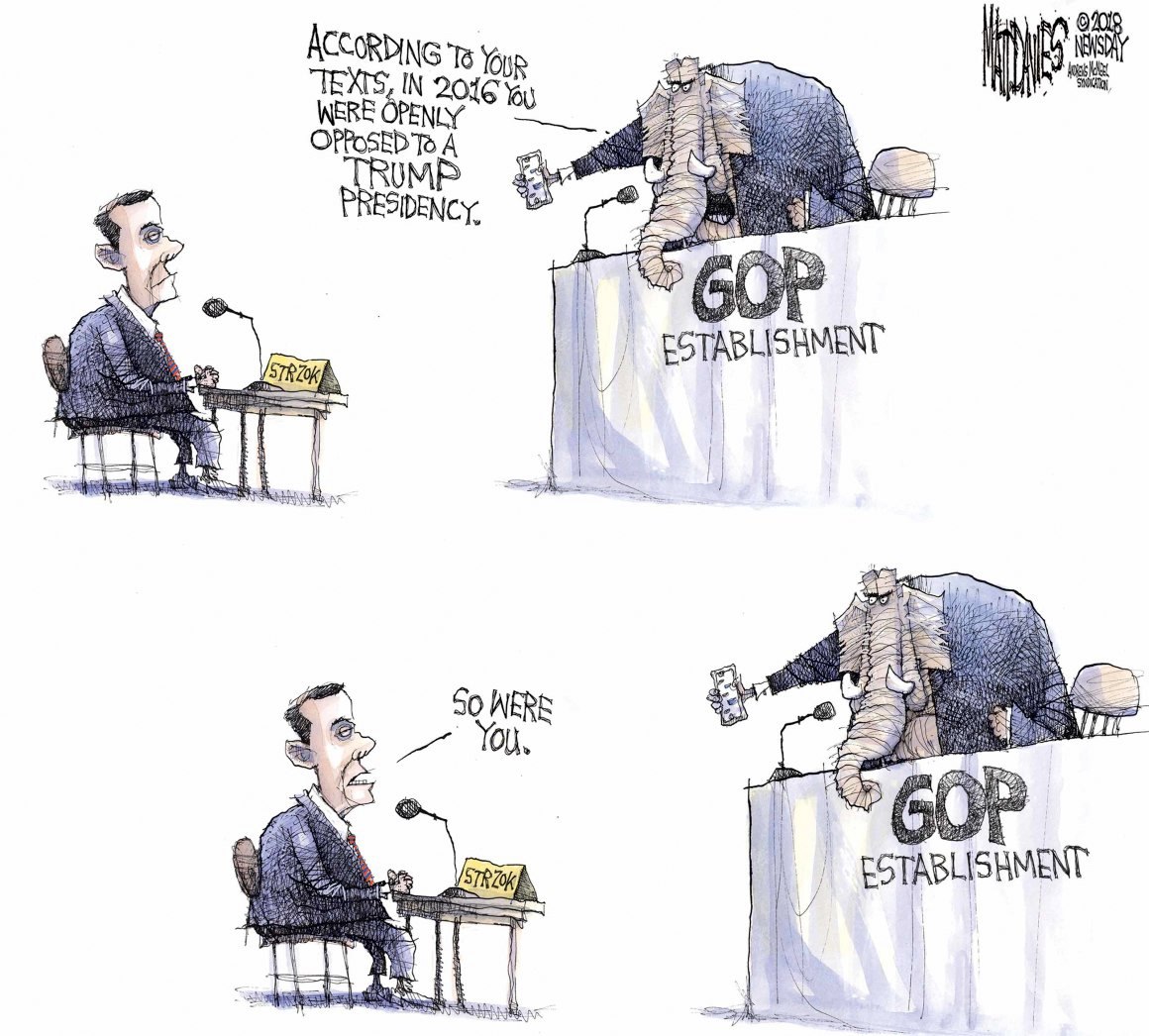 Trump's move to remake Supreme Court goes a little too far: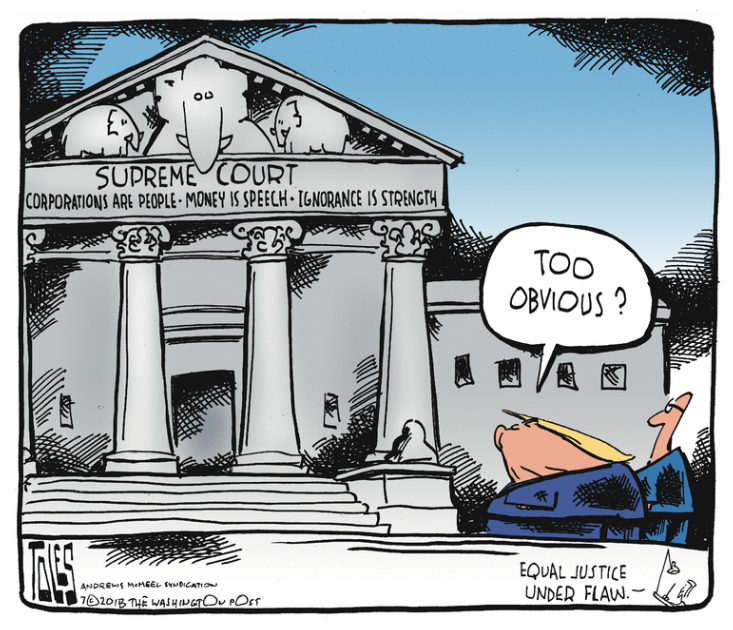 Trump's new guardian is Judge Kavanaugh: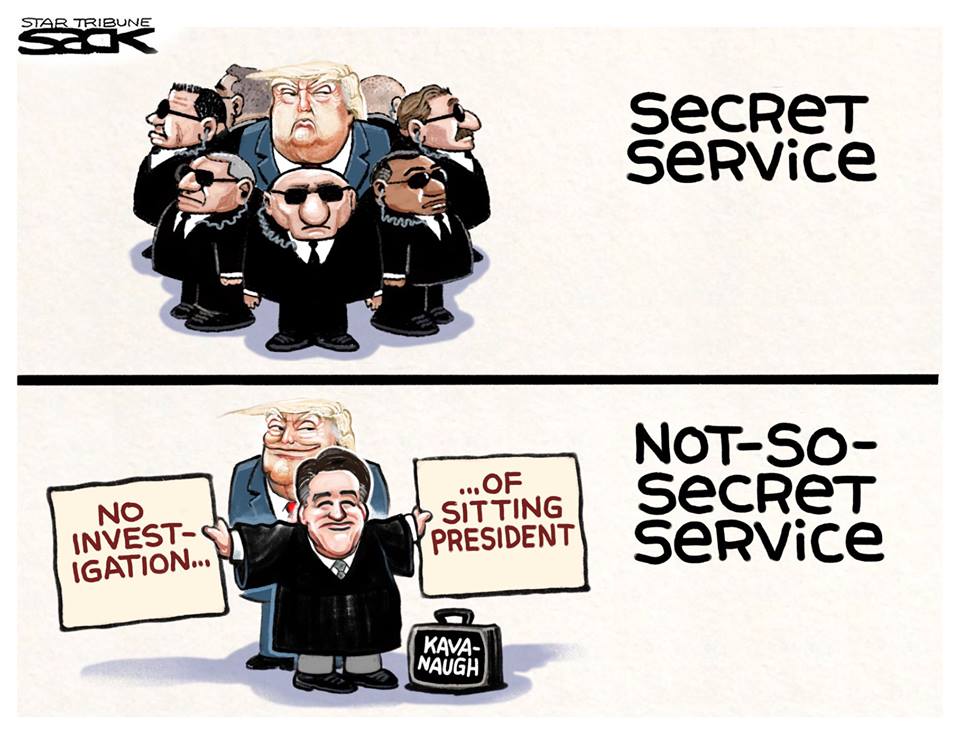 Trump was poorly received in UK: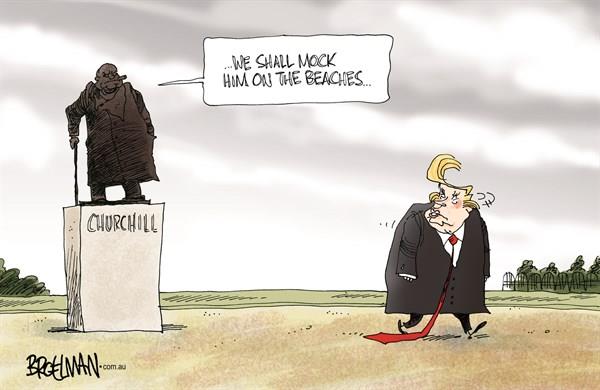 Trump took on Germany at the NATO meeting. It wasn't hard to know why:
Trump's moving on to his Monday meeting with Putin: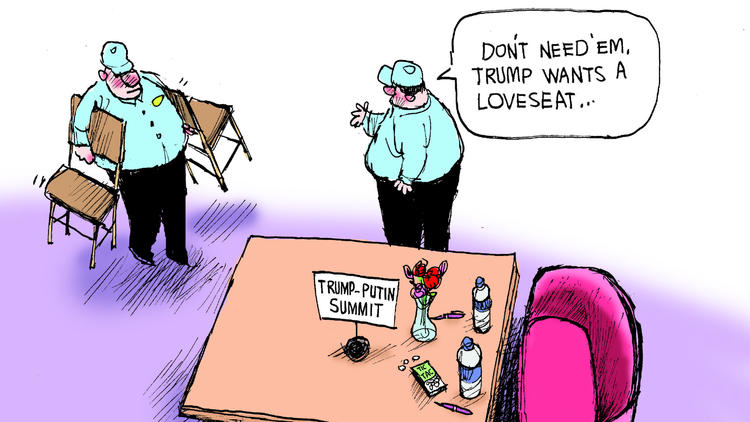 The first Helsinki meeting will be very private: