Friday night, the US, UK and France launched what now looks like a symbolic attack on Syria. They took great pains to avoid hurting the Syrian government, its people or its allies. So far, there is no report of civilian casualties. Despite Trump saying the bombings were because Syria again stepped over a red line on chemical warfare, we haven't seen solid evidence: a) that it was a gas attack, and b) that it was caused by the Assad regime. It seems illogical to Wrongo, but the UK and France joined in the exercise, and other western heads of state, like Trudeau in Canada said it was the right thing to do.
What did the bombings accomplish? The WaPo reports that:
Syria, Russia and Iran shrugged off strikes on Saturday by the United States and its allies against three Syrian chemical weapons facilities, which drew angry condemnations but no indication that there would be a wider escalation.
Here on Sunday, it looks like the only purpose of the attack was to "do something". This is called the "Politician's Syllogism", a logical fallacy, taking this form:
1. We have to do something
2. This is something
3. Therefore, we have to do this.
Do we have any strategy at all in Syria? Two weeks ago, Trump said we were leaving. Today, we're hip deep in the place. And does this bombing set a precedent? Will Trump send cruise missiles into Syria every time there is a gas attack? What if the gas attack is by the rebels, or the jihadis?
Remember that these bombings are happening while Trump's travel ban prevents Syrian refugees from entering the US. And France and the UK are placing strict limits on refugees as well. Syria is in the middle of the worst refugee crisis in recent history, but, since a few of those who are fleeing might be terrorists, America's door is closed. On to cartoons.
The war room worked late into the night on Trump's priorities: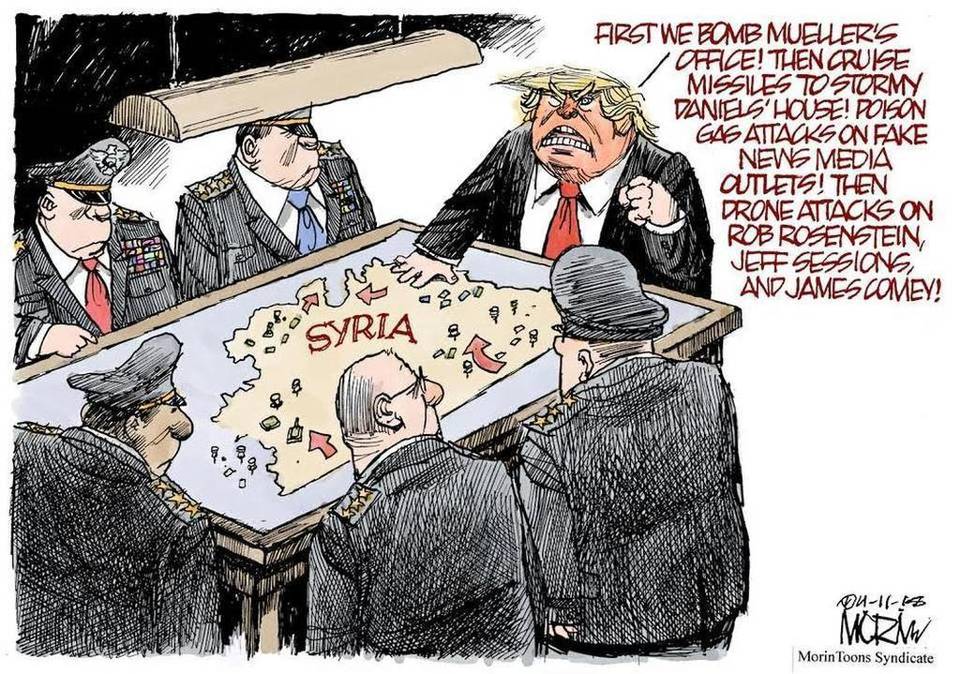 There are times when the dog must be wagged: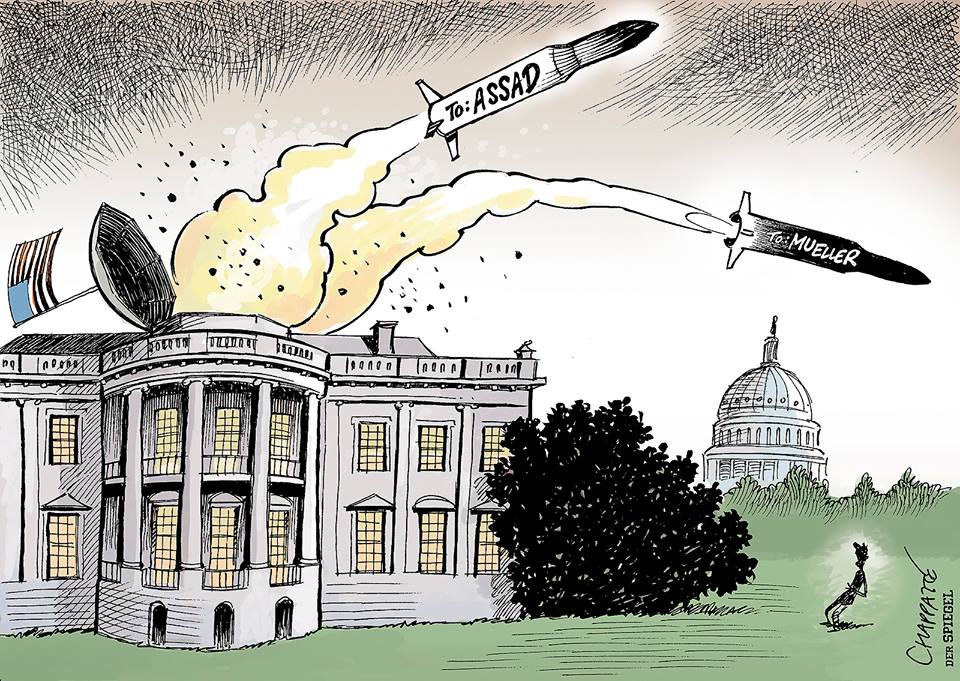 It's a bit awkward to see that Trump can't learn from history: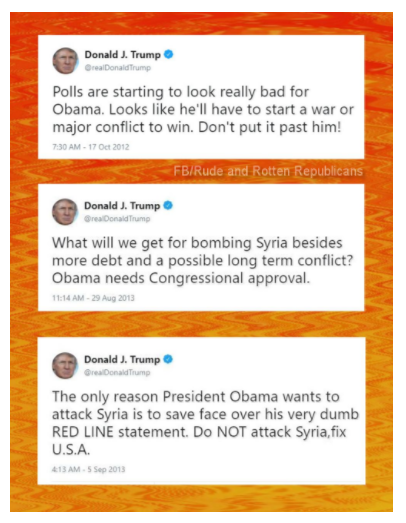 Trump had other priorities this week besides Syria: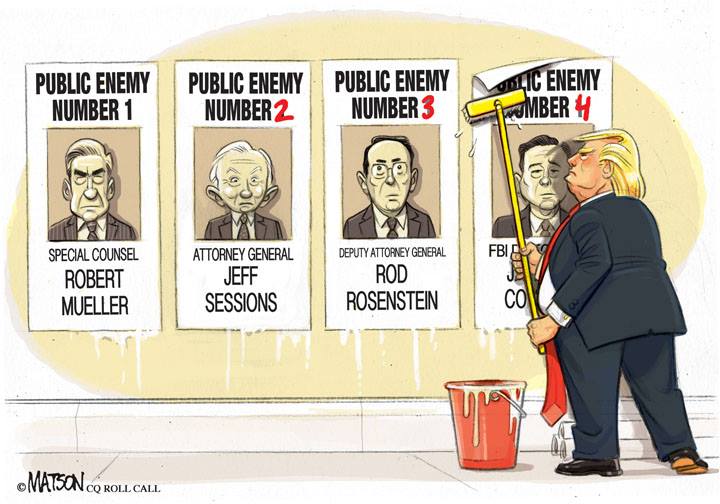 Paul Ryan, man of action, bolts: