Trump says Russia should return to the G-7, making it the G-8 the way it was before Crimea. He says that Obama let Crimea get taken by Russia instead of blaming Putin for invading, and it isn't his problem. OTOH, the G-7 seem like it would prefer to be the G-6.
But we start this week with RFK: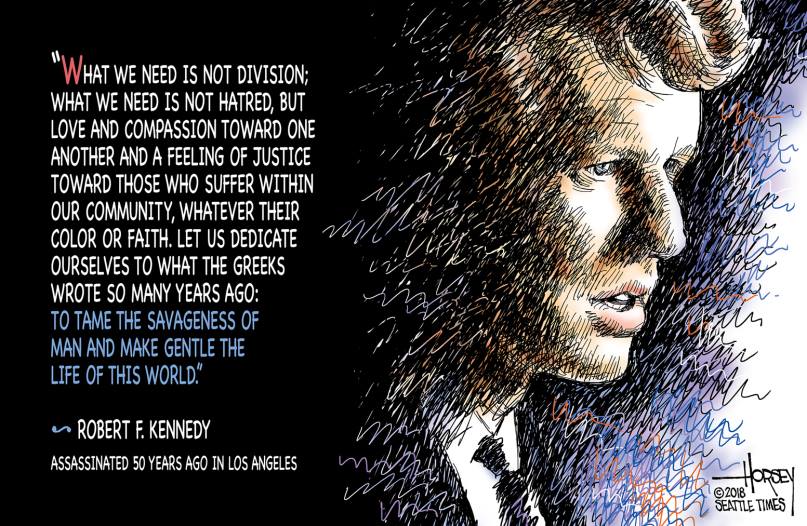 Fifty years ago, RFK was buried at Arlington National Cemetery, his coffin carried by his sons and only surviving brother. He was a man of promise, of purpose. Someone who could have made a huge difference, but it was not to be. This puts Wrongo in mind of the last line of "The Great Gatsby" by F. Scott Fitzgerald:
And so we beat on, boats against the current, borne back ceaselessly into the past.
Wrongo didn't know what Fitzgerald meant when he first read this line in high school, more than 50 years ago. Now, he realizes that as we age, there is more of the past. It is a beacon, a lighthouse, both a warning and a welcome.
We can't know what RFK's future would have been, or how it would have shaped the future of America. We can be fairly sure he would have beaten Richard Nixon in 1968, but even that isn't a certainty.
California's blue wave may not hit the beach:
Trump shows the G-7 he really does love Russia: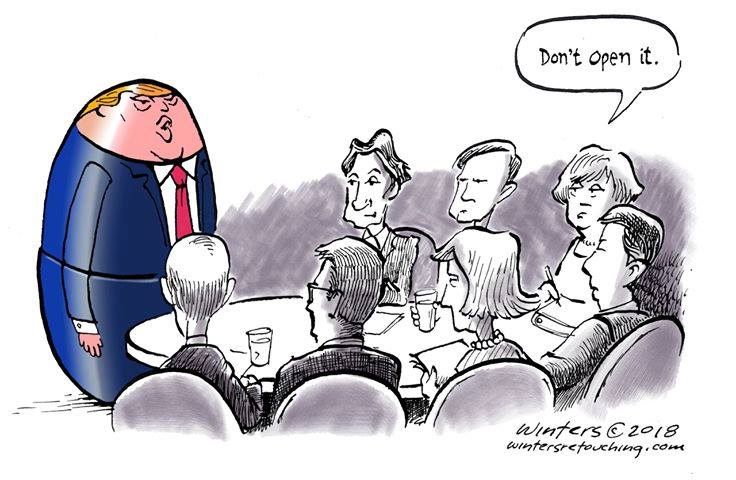 Some cakes in Colorado really do have two guys holding hands: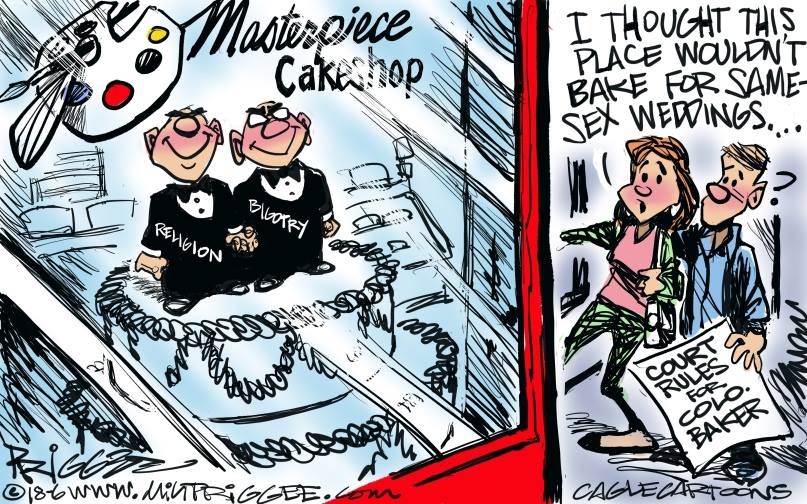 We are the only country with an uneducated person as the Education Czarina: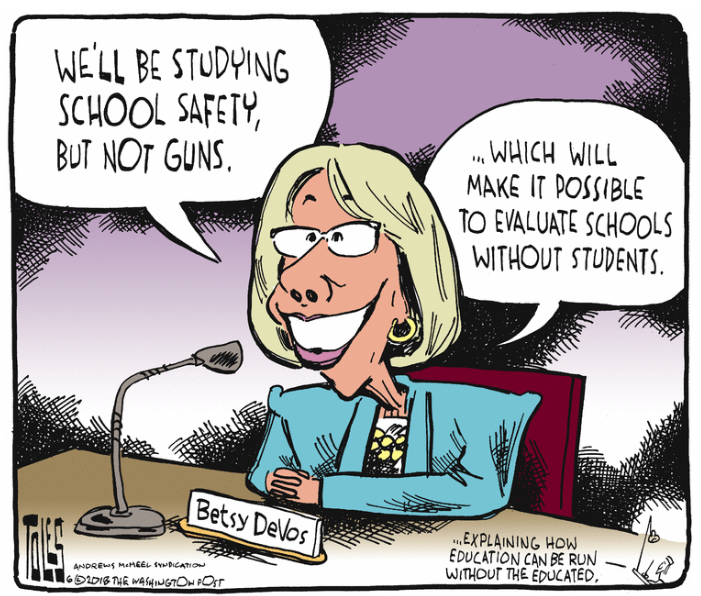 GOP proves once again that it has no moral core: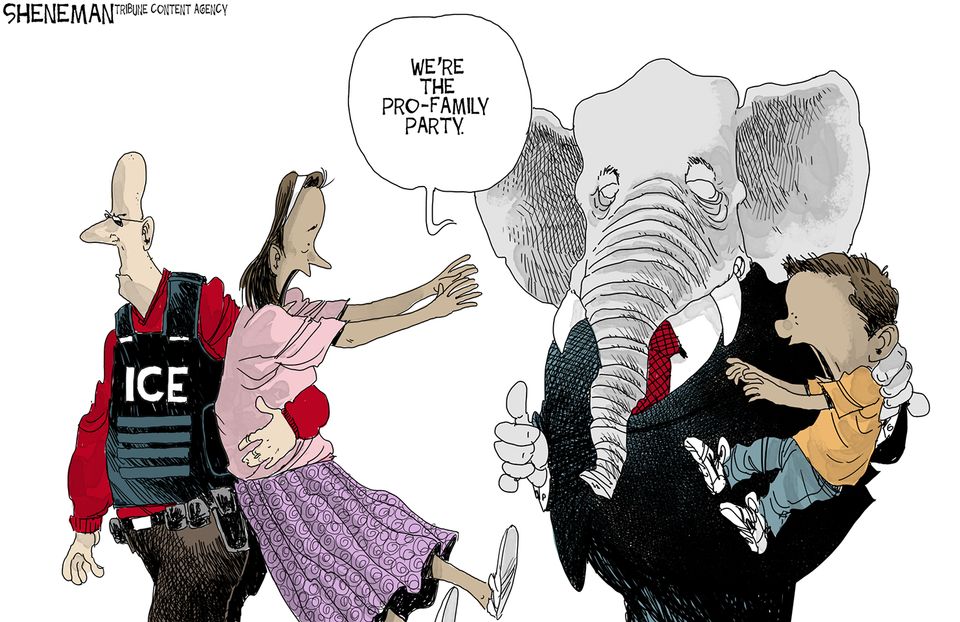 Trump's new pardon box: