They found water on Mars. It appears to be salt water. Maybe we'll build a giant desalinization device, and a few survivors of this hell on earth can give a fresh start to humanity on Mars. Also, Russian scientists found nematodes in Siberia that have been frozen for nearly 42,000 years. With climate change, they were visible to scientists. A few came back to life in the lab:
After being defrosted, the nematodes showed signs of life, said a report today from Yakutia, the area where the worms were found. 'They started moving and eating.' One worm came from an ancient squirrel burrow in a permafrost wall of the Duvanny Yar outcrop in the lower reaches of the Kolyma River….Another was found in permafrost near Alazeya River in 2015, and is around 41,700 years old….They are both believed to be female.
Both of those news items are more believable than much of what we hear from Washington, DC these days. For example, Trump's speech to the Veterans this week included his caution about believing the news media. That led to this cartoon by Darin Bell: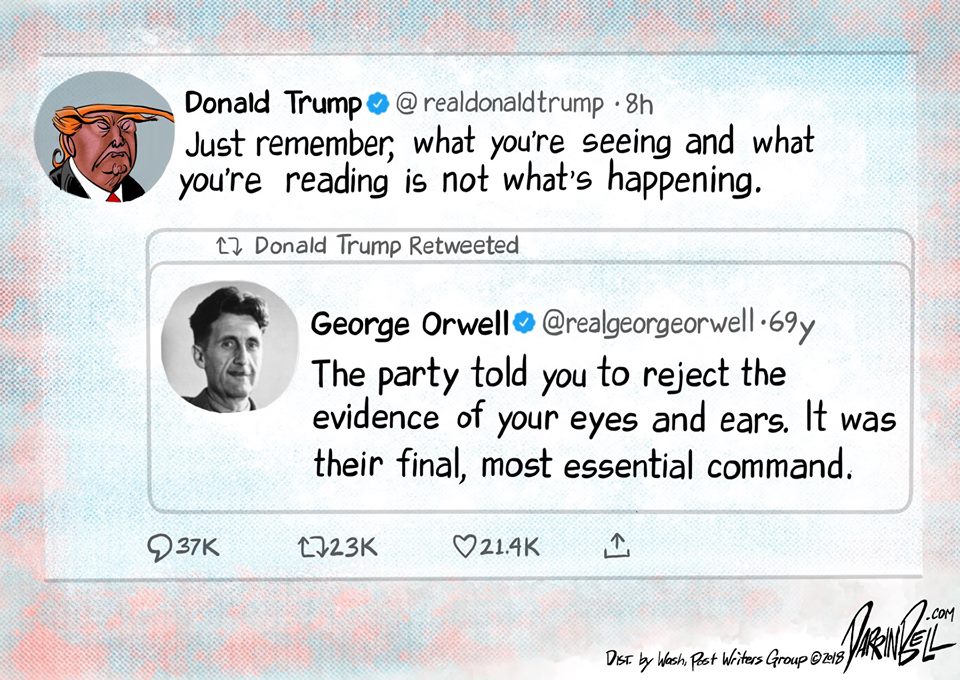 And consider the gloating about "historic growth" in GDP by Trump. John Harwood schools us on the data: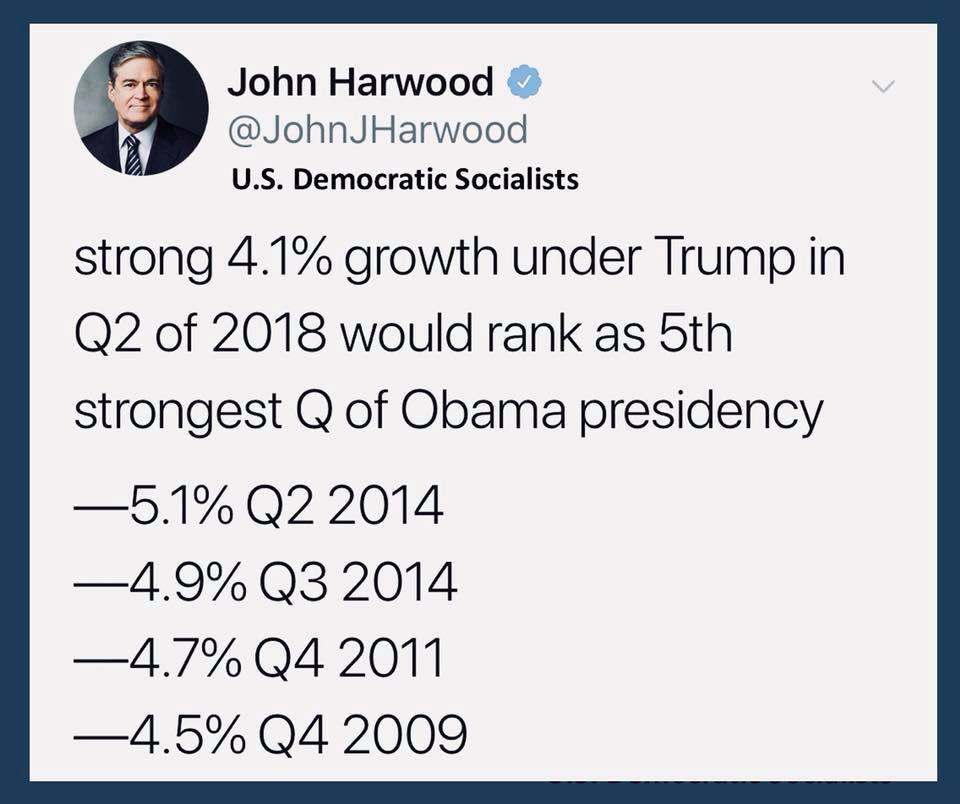 If you think that's fake news, check out the data.
Trump went off on Iran. What could be behind President Rouhani's provocations?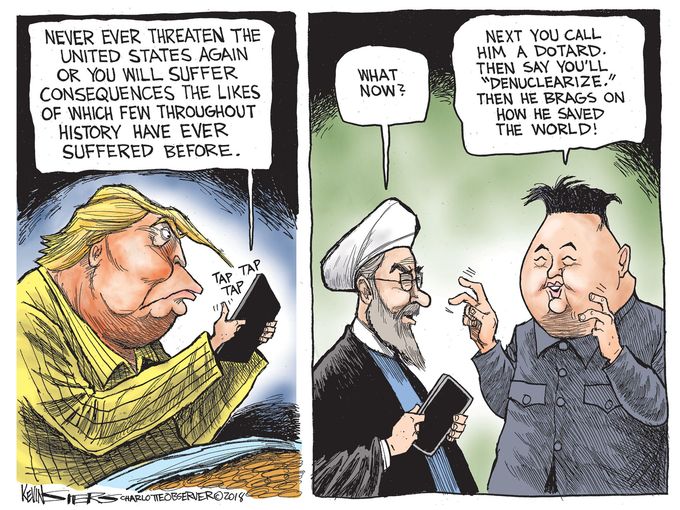 Michael Cohen stayed in the news again this week. He's gonna get a TV series: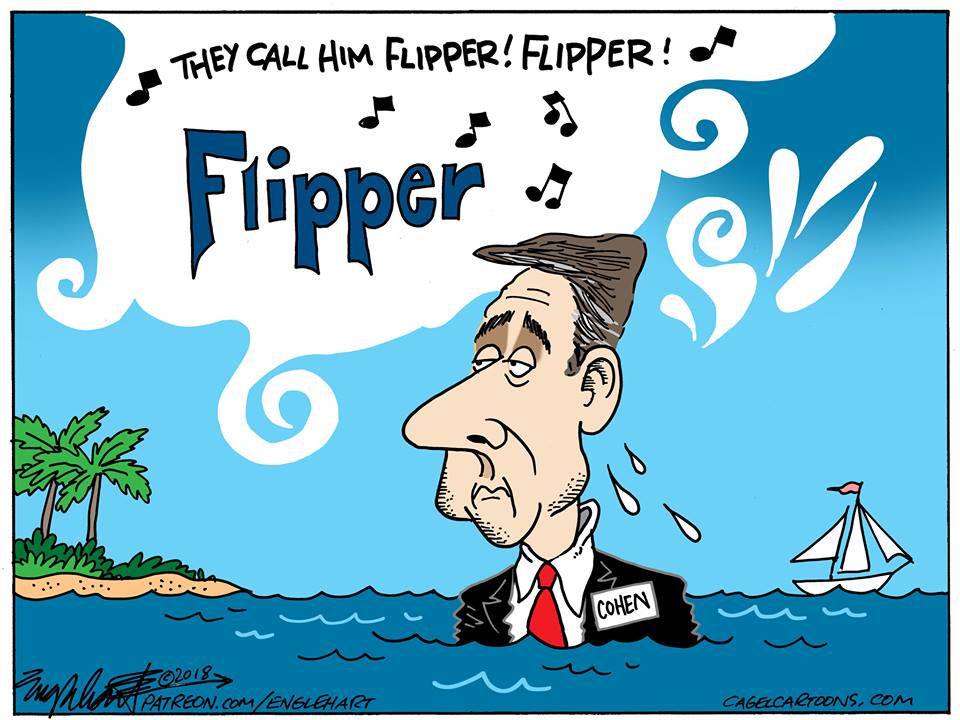 Tariffs are always a tax on consumers. Donny is here to collect: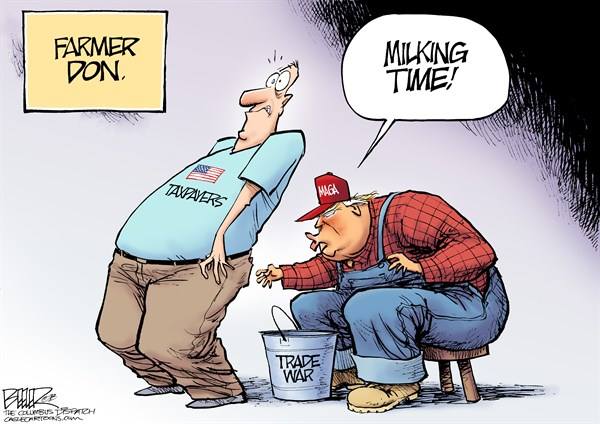 Americans no longer have unlimited voting rights, or election security in the US. This is believable: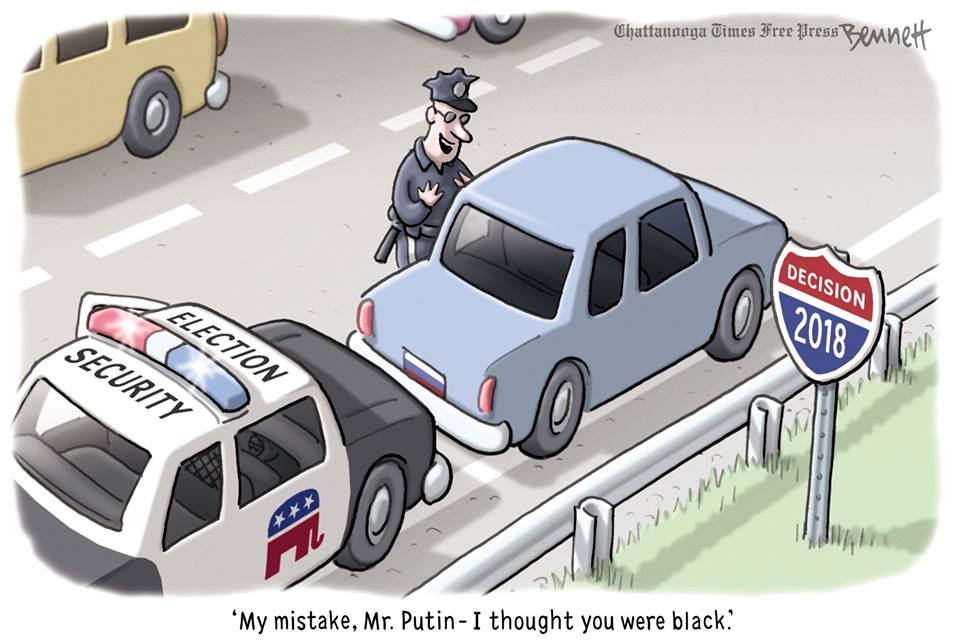 Establishment Democrats always react the same way: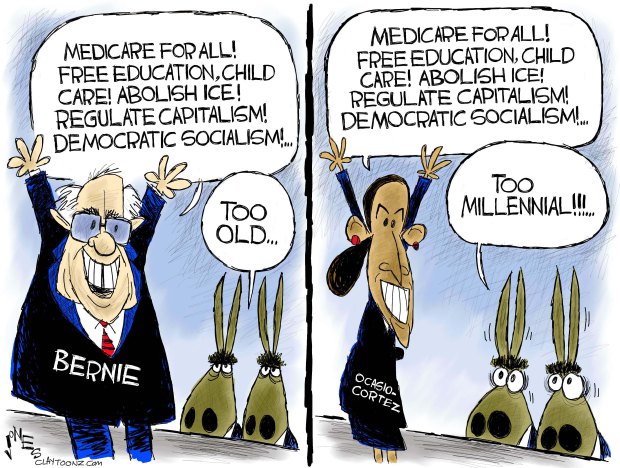 Wrongo isn't on board with the democratic socialism platform, but he believes that corporations should be subjected to tighter regulations. They should pay more in taxes. They should be forced to reimburse the people for the deleterious impacts of their activities, like cleaning up factory sites that have polluted the land.
And every American should have access to healthcare, childcare, and some form of employment. We could make the choice to provide a free education to every American if it were a higher priority than new bombers, or aircraft carriers. ICE should be reformed, not abolished.
Establishment Democrats are trying to scare voters away from candidates who support the democratic socialism agenda. They should relax, democratic socialism isn't about taking everything what you have away, and making it government-owned.
When you consider the perils and benefits of democratic socialism, you should think about Europe. Five of the top 10 happiest nations in the world (according to the UN) are Scandinavian: Finland, Norway, Denmark, Iceland, and Sweden. And they are all democracies.
Ever since Alexandria Ocasio-Cortez upset the 4th ranking House Democrat by running on a democratic socialist platform, Dems worry that what worked in the Bronx won't work in Kansas. They're right, it won't work in Kansas. That's why candidates need to run on issues that are important to their districts. A voter in Kansas is probably more concerned over the price of wheat than he is about gay marriage.
But, running on the economy and jobs works everywhere.
Ocasio-Cortez campaigned with Bernie Sanders in Kansas. James Thompson, a centrist Democrat running for Congress in Kansas, said she might as well come out, because the local Republicans were going to call him a socialist anyway.
Democrats were called socialists in 1992 when Bill Clinton won. They shouldn't panic – they should own the accusation.