The Daily Escape: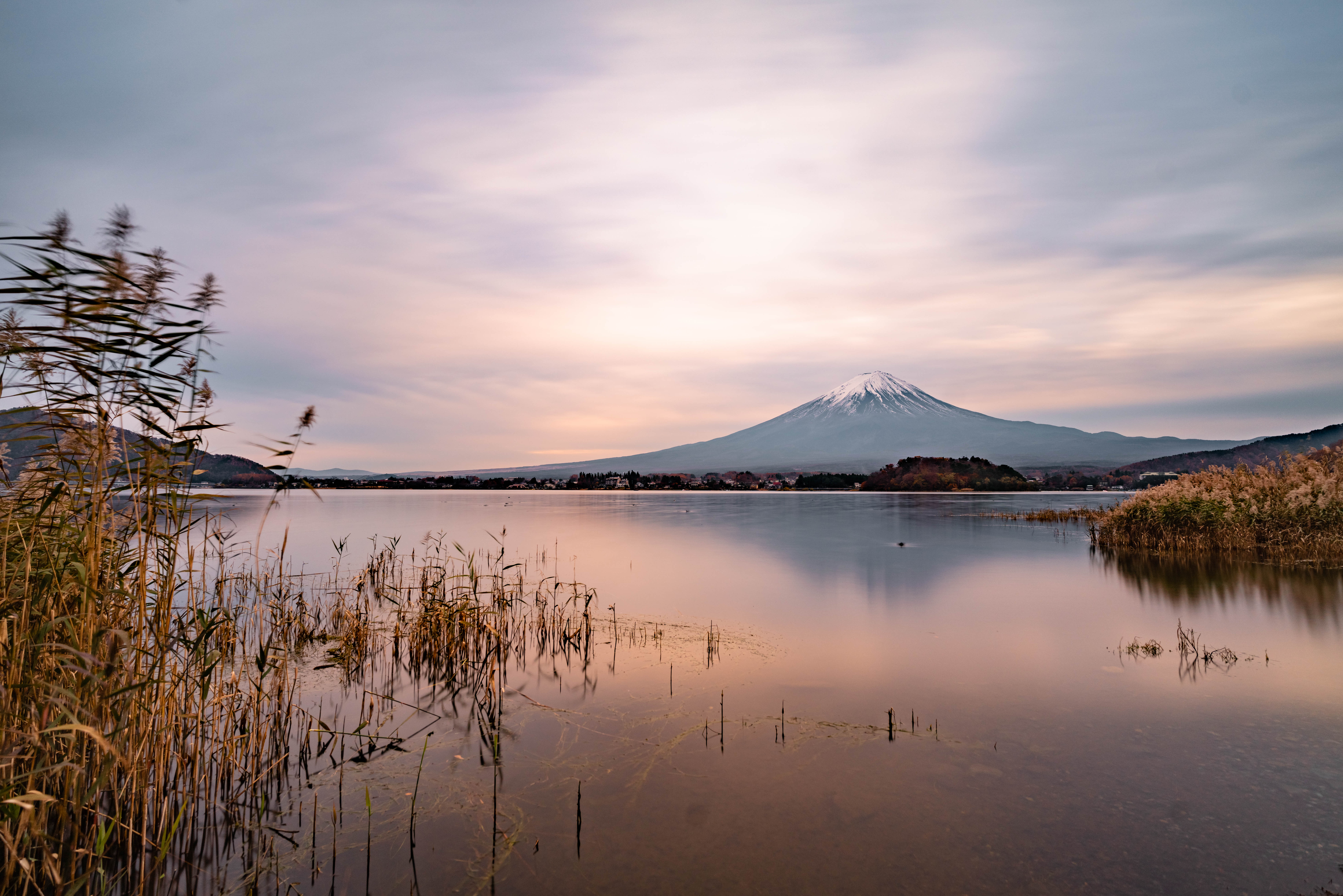 Mt. Fuji, Japan at sunset – November, 2018 photo by miles360x
From the Economist:
In 2016, a survey found that more than half of young Americans no longer support capitalism.
One reason that young people have lost faith in capitalism is the exceptional market concentration that has taken place in the US in the past few years. US firms have gotten bigger, often by acquiring their competition. This is true across many markets. Vox reports that: (parenthesis by Wrongo)
Four companies…control 97% of the dry cat food sector: Nestlé, J.M. Smucker, Supermarket Brand, and Mars. According to the report, Nestlé has a 57% (share of)…the industry, owning brands such as Purina, Fancy Feast, Felix, and Friskies. Altria, Reynolds American, and Imperial have a 92% market share of the cigarette and tobacco manufacturing industry. Anheuser-Busch InBev, MillerCoors, and Constellation have a 75% share of the beer industry. Hillenbrand and Matthews have a 76% share of the coffin and casket manufacturing industry.
On November 26th, the Open Markets Institute, an anti-monopoly think tank, released a data set showing the market share of the largest companies in each industry. Pulling the data together was a challenge, because the FTC halted the collection and publication of industry concentration data in 1981, during the time of Ronald Regan. Now, David Leonhardt of the NYT has turned it into a table:
As you can see, big companies are much more dominant than they were just 15 years ago. More from Leonhardt:
The new corporate behemoths have been very good for their executives and largest shareholders — and bad for almost everyone else. Sooner or later, the companies tend to raise prices. They hold down wages, because where else are workers going to go? They use their resources to sway government policy. Many of our economic ills — like income stagnation and a decline in entrepreneurship — stem partly from corporate gigantism.
Sarah Miller, deputy director of the Open Markets Institute, told Vox: (brackets by Wrongo)
… [When] you go to the store, you see all of these brands, but guess what? They're all being operated by the same companies…She called the system a scam economy where competition is an illusion, and choice is an illusion.
The primary issue with corporate concentration is its potential to drive up prices. The fewer sellers, the fewer choices consumers have for goods and services, and thus, there is less pressure for the big competitors to hold prices down.
Even if many consumers don't immediately realize they are victims of concentration, it's visible when millions of homes only have one internet provider. Or, when four cellphone providers control 98% percent of the market (Verizon, AT&T, T-Mobile, and Sprint). And if the T-Mobile and Sprint merger plan goes through, there will be just three.
Ultimately, monopolies aren't just an economic problem. They are also a political one. Democrats believe that anti-monopolism can be a political winner. It's a way to address voters' anxiety over high drug prices, digital privacy, and low wages.
We have been at this rodeo before. At the start of the 20th century, we broke up monopolies in railways and energy. In 1984, we broke up AT&T, only to see the "Baby Bells" recombine in the 1990s. We've simply stopped enforcing our anti-trust laws over the past 40 years.
Meanwhile, the public has been manipulated to believe that ever larger companies are in their best interests. We celebrate the "right" of large corporations to operate in unfettered ways.
But, Econ 101 shows that the trajectory of a monopoly starts with economies of scale, and ends with economies of exploitation. And remember that six corporations own 90% of the media. We won't hear much about wrongdoing at Amazon from the Washington Post.
The required anti-trust laws are already on the books, but interpretation of them has changed over the years under Republican administrations. Eventually, we will have to break up existing giants, like we did before. One obvious candidate is Amazon, a company that will soon dominate the supply chain and all logistics in the US.
Facebook, which has gobbled up Instagram and WhatsApp, may be another candidate.
America is very late in addressing the negative outcomes of free markets, so there's no time like the present to begin to Make America Love Small Business Again.
Voters need to push for anti-trust enforcement, which can only be done by the federal government. We have to insist that the protection of citizens is more important than protecting the 1%.
Let's close with this quote from Louis Brandeis: "We may have democracy, or we may have wealth concentrated in the hands of a few, but we can't have both."