There's No Escape Today: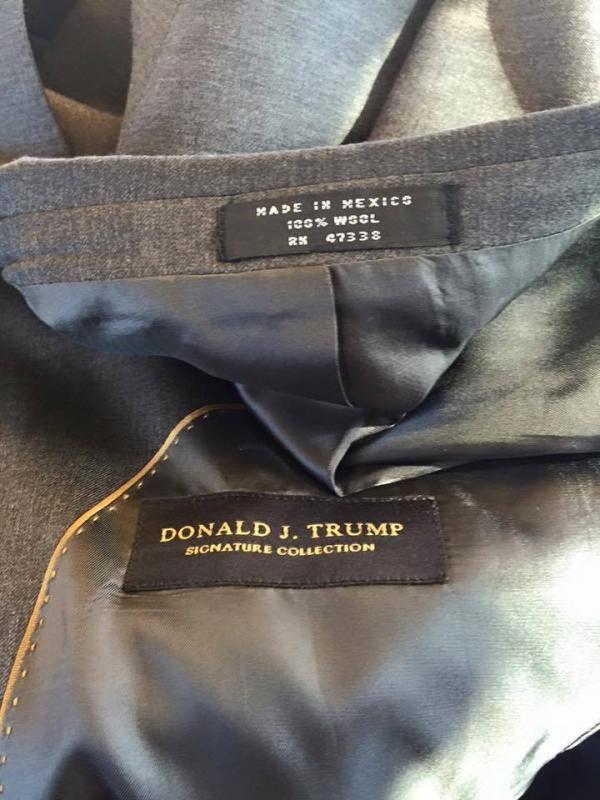 More tariffs! This from CNN:
"President Donald Trump threatened on Thursday to impose new tariffs on Mexico if the country does not step up its immigration enforcement actions, combining his boiling border-related frustrations with his preferred method of punishing foreign countries.

Trump said in a White House statement that the first round of tariffs would begin on June 10 at 5% 'on all goods imported from Mexico.' The statement said Trump would carry out his threat under authority from the International Emergency Economic Powers Act and that he would lift tariffs only 'if the illegal migration crisis is alleviated through effective actions taken by Mexico.'

The statement warned further that if Mexico does not act as Trump demands, tariffs would go up to 10% by July, 15% by August, 20% by September and reach a permanent level of 25% by October."
Mexico probably does need to do more to stop migrants crossing their country.
OTOH, they like America, have rules that safeguard migrants. It's doubtful that the Trump administration has studied those rules or cares about them, any more than they care about ours.
According to Forbes, The US imported $346.5 billion in goods from Mexico last year and for the first three months of 2019, they increased 5.4%. At that rate there would be $365 billion imported in 2019. At a 5% tariff, companies would have to either raise prices or take an $18 billion hit to profits. And it is companies and eventually consumers that will pay these new Trump tariffs, not the exporting country as Trump consistently misrepresents.
This is why the DOW fell 355 points on Friday.
Trump used the International Emergency Economic Powers Act as his legal basis to place tariffs on Mexico. It's a Cold War-era law that actually vests the presidency with absurdly broadly defined, near-dictatorial powers in many areas. But, prior presidents, even Reagan and Bush 43, never conceived in their wildest dreams of using them except in an ACTUAL emergency. And they didn't.
Trump doesn't care, he sees a hammer, and decides that it isn't for driving nails; it's for breaking Mexican kneecaps. Matt Yglesias explains that there's an easy climb down for Trump in this. Migration from/through Mexico is very seasonal, peaking in the spring, and declining sharply in the summer.
Trump will probably pretend to get some concessions from Mexico and declare victory in a couple of months. His moron supporters will surely applaud that.
At some point, Democrats will have to frame these and Trump's other tariffs for what they are: a national sales tax on imports. Dems need to start explaining to the public that these tariffs are a national sales tax on everything from Mexico, including cars and components for US car manufacturers. Maybe saying this:
"Trump is making Americans pay a sales tax on imports until illegal immigration stops. How will Americans paying higher taxes force Mexico to stop illegal immigration?"
That's how it should be framed.
Enough! We've been Mueller 'ed and Trump 'ed all week, and it's time for your Saturday Soother!
On the first day of June, Wrongo hopes that you are in short sleeves, and thinking of getting outdoors, and that doesn't mean shopping at the mall.
Let's start by brewing up a vente cup of Hawaii Kau Champagne Natural from Paradise Roasters ($19.95/12 oz.). This coffee tied for the highest rating in Coffee Review's May 2019 tasting report of Hawai'i-grown coffees. They say that its tropical and floral aromas lead into a sweet and complex dessert-like cup.
Paradise has experimented with yeast fermented coffees that produce a more intense and complex flavor than traditional methods. It evokes Champagne, fruity but dry, and not effervescent. They only roast this coffee on one day: June 3rd, 2019. So you have been alerted to act fast.
Now, move outside, assuming you live in a part of the world that isn't suffering from rain or tornadoes. Put on your wireless headphones, and listen to a Philadelphia-based Irish band, BarleyJuice, play their tune, "Weekend Irish":
Sample Lyric:
And the blood runs deep,
When the booze is cheap,
Long as you ain't got an agenda to keep,
You can be a Weekend Irish, hey!
Aye, aye, we're the Weekend Irish
And we'll raise a hand,
To the motherland,
Best part of being an American,
To be a Weekend Irish
Those who read the Wrongologist in email can view the video here.
The Wrongologist does not condone identity politics, unless it involves weekend singing, dancing and drinking.