We've just celebrated a monumental American achievement that happened half a century ago. The courage, commitment and science that landing on the moon required hasn't been helpful here on earth in order to cleanse the darkness in human hearts.
Our president has no interest in addressing that problem. He doesn't see it as a problem, but as a tool to be exploited. That's reminiscent of what movie president Andrew Shepherd ("The American President") said about his reelection opponent, Bob Rumson:
"We have serious problems to solve, and we need serious people to solve them. And whatever your particular problem is, I promise you that Bob Rumson is not the least bit interested in solving it. He is interested in two things, and two things only: making you afraid of it, and telling you who is to blame for it. That, ladies and gentlemen, is how you win elections. You gather a group of middle age, middle class, middle income voters who remember with longing an easier time…"
(hat tip: Tom Sullivan)
Why can't our real president think and speak like that?
Mix that thought with what The Atlantic's Adam Serwer said about the "send her back" chants at Trump's rally:
"If multiracial democracy cannot be defended in America…it will not be defended elsewhere. What Americans do now, in the face of this, will define us forever."
Time's up America. On to cartoons.
Would we get to the moon if we were starting today?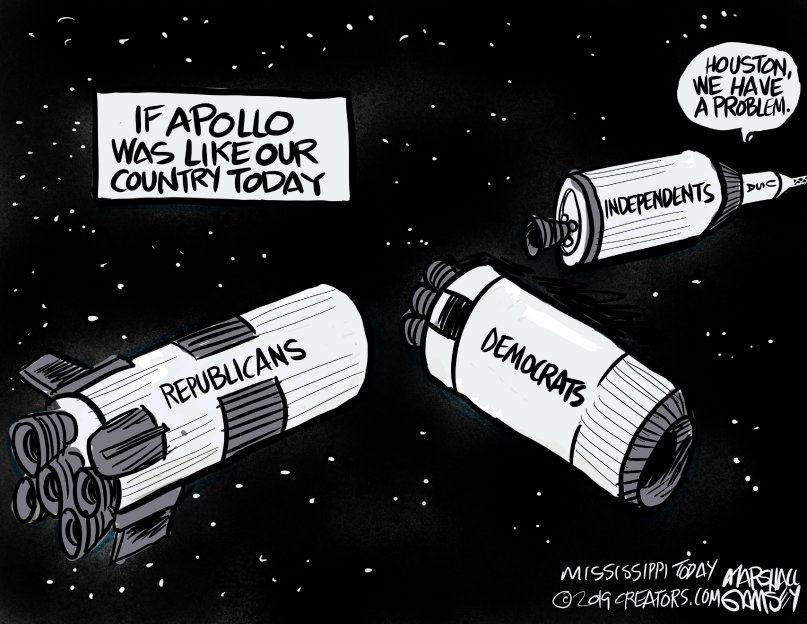 2020 will tell if this is our future: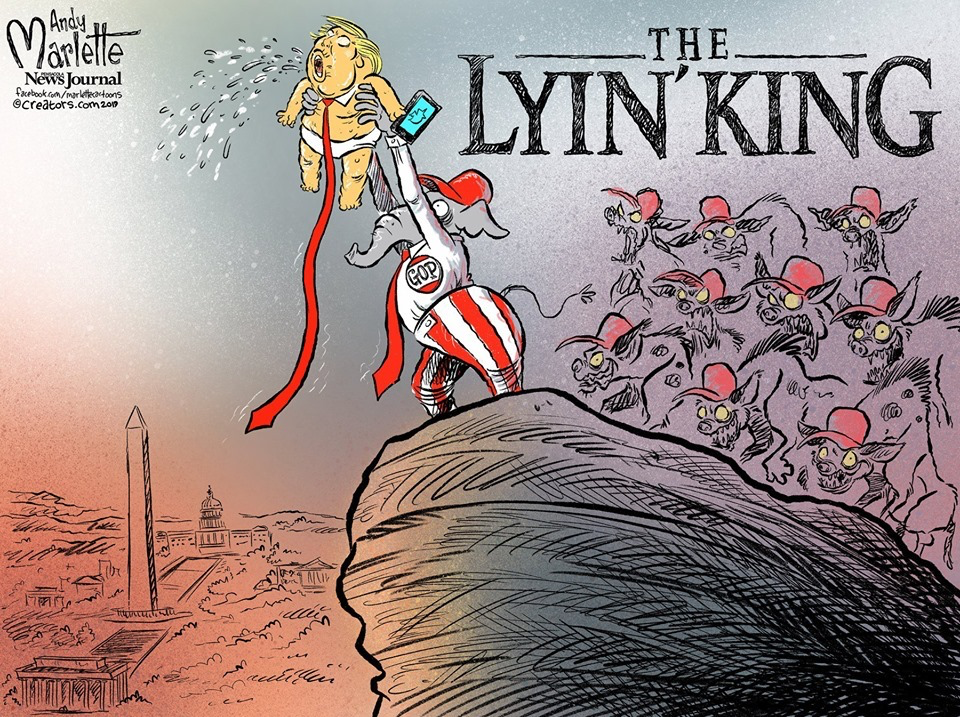 Trump's strategy: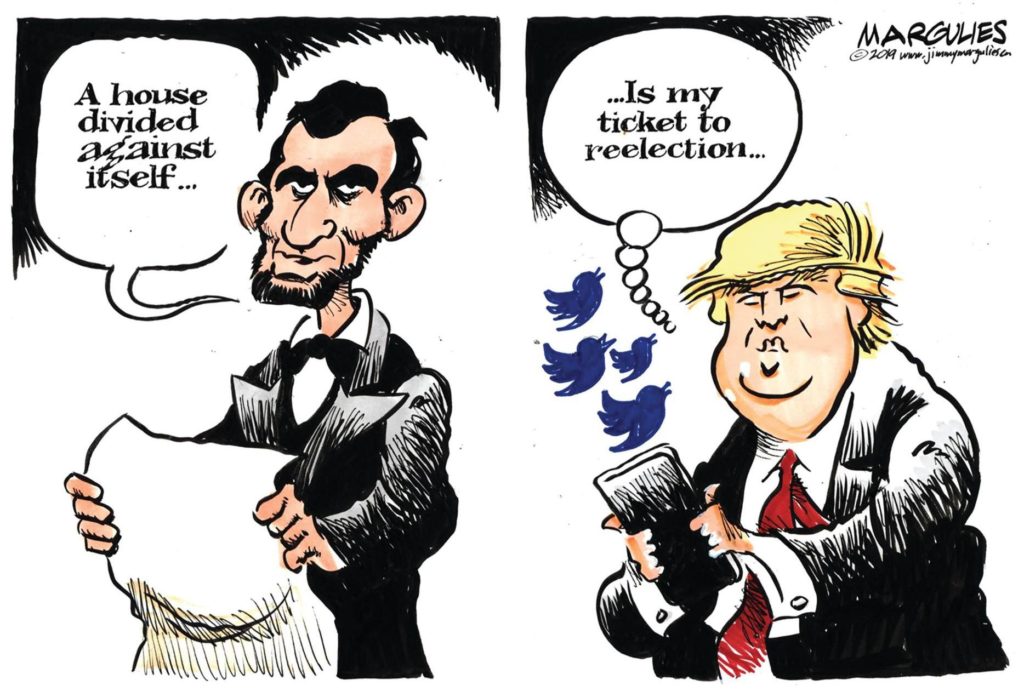 Hear the big lie often enough, and you may just believe it: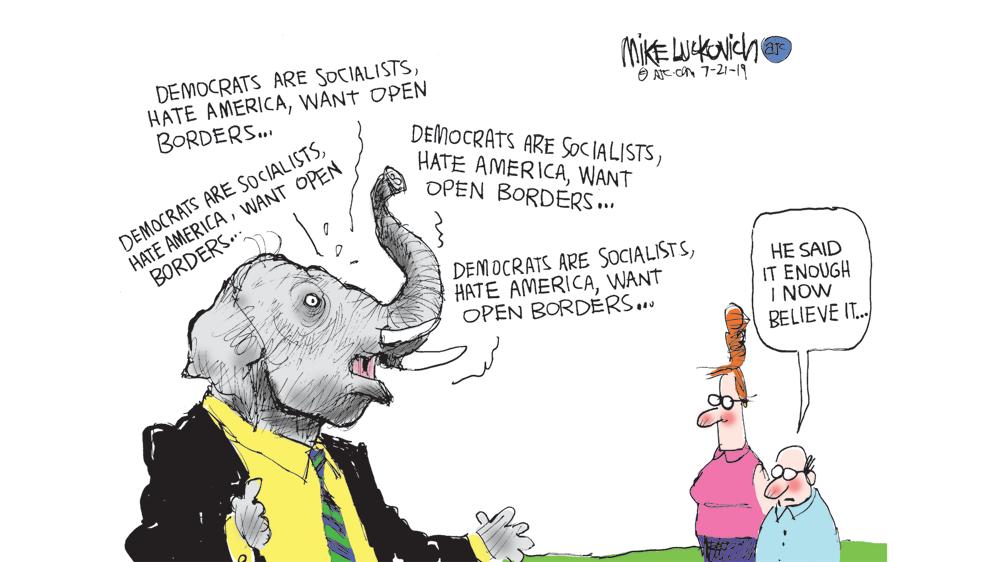 Who's legit?