The Daily Escape: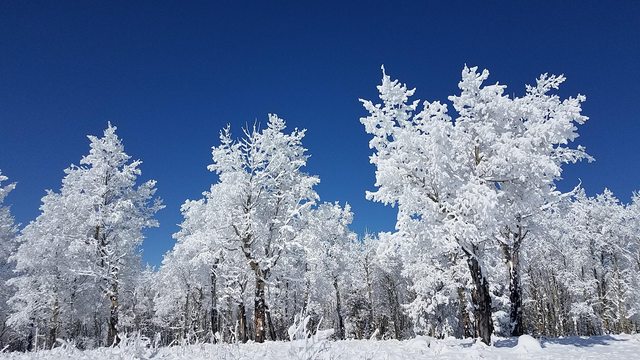 Snow near Boulder, CO – November 2019 photo via
Last week, in our town's Mayoral race, each side had a signature issue. For the Republicans, it was roads. For the Democrats, it was affordable housing. Wrongo has served on the town's municipal roads committee for three years. He's also attended a few town workshops on affordable housing. The incumbent Republican Mayor won in a landslide.
Did that mean that affordable housing was a non-issue? Not really. Like most of Connecticut, our town has a sharp income divide. And despite having among the most affordable housing in Litchfield County, we have elderly poor and younger middle-income people vying for limited multifamily housing stock.
The major problem is a concern that affordable housing equals more kids in our schools, and more infrastructure. The reality is that the incremental real estate taxes that landlords would pay the town will not offset the increased costs of schooling and infrastructure.
But, the town also desires greater economic development. New businesses and jobs are important to increasing our tax base. We're not alone in this. Consider the city of San Jose, CA. The Silicon Valley region has added about 385,000 new jobs over the past five years, but only approved about 60,000 housing units. From Vox: (emphasis by Wrongo)
"Communities sometimes mobilize in opposition to some kind of new project, but this…happened when someone proposed building some offices near a new football stadium in Santa Clara, California, is mind-boggling: San Jose has taken the rare step of publicly opposing the project, saying it would add far too many jobs, exacerbating the region's housing shortage."
It's difficult to believe that we've reached a point in our economy where creating new jobs can be construed as bad for existing residents of an area.
The Bay area isn't overbuilt with housing. San Francisco is less densely populated than Brooklyn, NY. Santa Clara County, where Silicon Valley is located, is significantly less populated than the Long Island suburbs. The fear is that meeting the need for housing will lead to many lower income residents living in high-rise buildings.
Or take New York City, where Amazon was shocked when the public said that Amazon could take their 25,000 new jobs and shove them. (brackets by Wrongo)
"It's only natural that Amazon saw its promise to create 25,000 jobs as a blessing, for creating jobs is most [all] of what we have ever asked of American companies. But given the realities of our economy…. it's also only natural that many New Yorkers wanted nothing to do with it."
Promises of 25,000 new jobs in NYC sounded much different in 2019 than it would have sounded in 2009. If you're among the sea of NYC hotel and restaurant workers, you know you're never likely to be qualified for one of the jobs Amazon promised to create in your backyard. And since it would be built in an area where many hourly workers live, they naturally opposed what would have driven their costs of housing even higher.
Amazon already had 2,000 employees in NYC in November 2018, when the HQ search concluded. Despite not building a NY headquarters, that number has grown to 5,000 in the past year. Amazon's continuing jobs expansion in NYC makes the case that those who fought against the state's $3 billion dollar incentive package were correct.
No economic problem is simple, and neither are their solutions. Here is a good rule of thumb: When things are complicated, inputs are messy. Some factors may cancel out other factors.
And in the case of trying to increase economic growth in a given city or town, an available, skilled workforce in numbers sufficient to meet the new business needs is primary. Available housing is huge as well. These two inputs exist in a feedback loop. Our towns can't grow if workers can't find housing.
Freezing housing stock in a growing economy helps those who enjoy higher Socio-Economic Status (SES). Our cities are seeing an outflow of lower SES's and an inflow of higher SES's. This is making housing costs in our second-tier cities move closer to what they have become in NYC and LA.
Exurban ring towns like Wrongo's are seeing inward migration, mostly of middle and lower SES's who routinely commute long distances for work. That adds local spending on goods and services, but puts pressure on local housing stock and on schools.
The landslide results in our town's election was a vote for better roads, and against changing zoning requirements to add affordable housing. Indirectly, it also was a vote in favor of lower economic growth, just like what happened in San Jose, CA.
But we shouldn't be confused with Silicon Valley.