On Saturday, the twitterverse was alive with the news that Trump made an unscheduled visit to Walter Reed Hospital. At least, that's the story they're putting out there:
"Trump, 73, made an unannounced visit Saturday afternoon to the Walter Reed National Military Medical Center in Bethesda, Maryland.

'Anticipating a very busy 2020, the President is taking advantage of a free weekend here in Washington, D.C., to begin portions of his routine annual physical exam at Walter Reed', White House press secretary Stephanie Grisham said in a statement."
So was something wrong? Nobody who knows the truth is saying, and there's an excellent chance you will know the truth before you read this.
There are many theories circulating, including that they're trying to extricate Lindsey Graham, whose head is apparently stuck in Trump's ass.
There are really just two options: Either Trump had a sudden health scare, or that the White House is so incompetent they had no idea a surprise hospital visit by a president would lead automatically to us believing that something is wrong. On to cartoons.
The real Quid Pro Quo: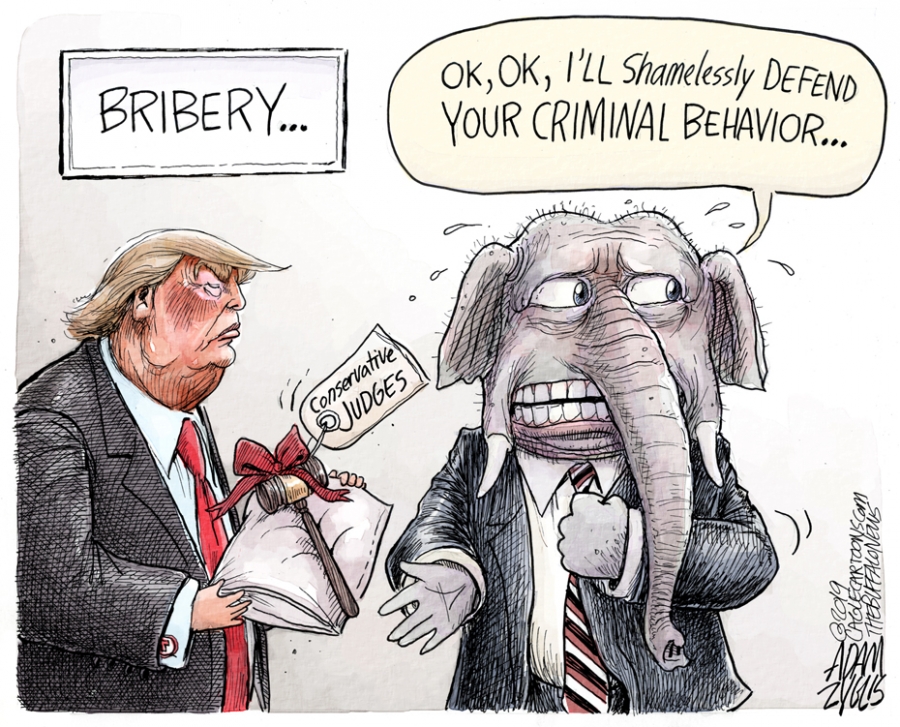 Both sides have an argument: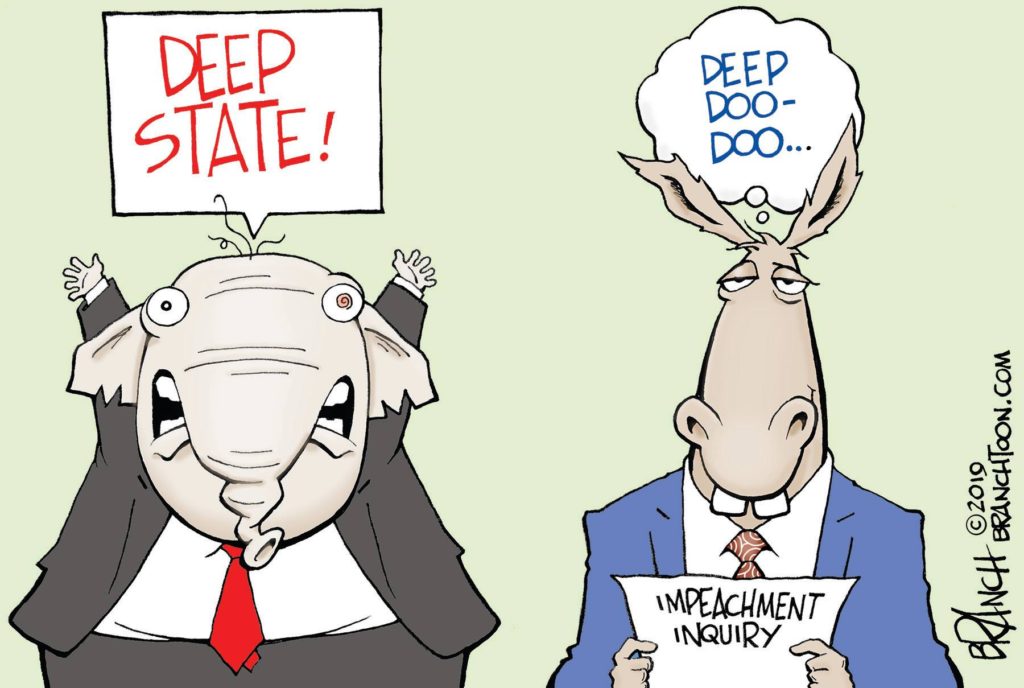 Some will excuse any evidence: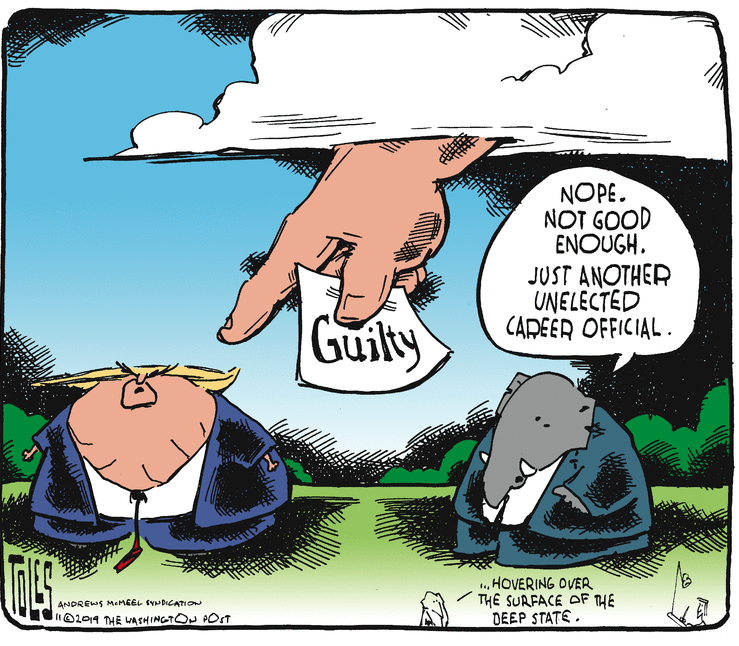 Dems feel they're writing the last ticket: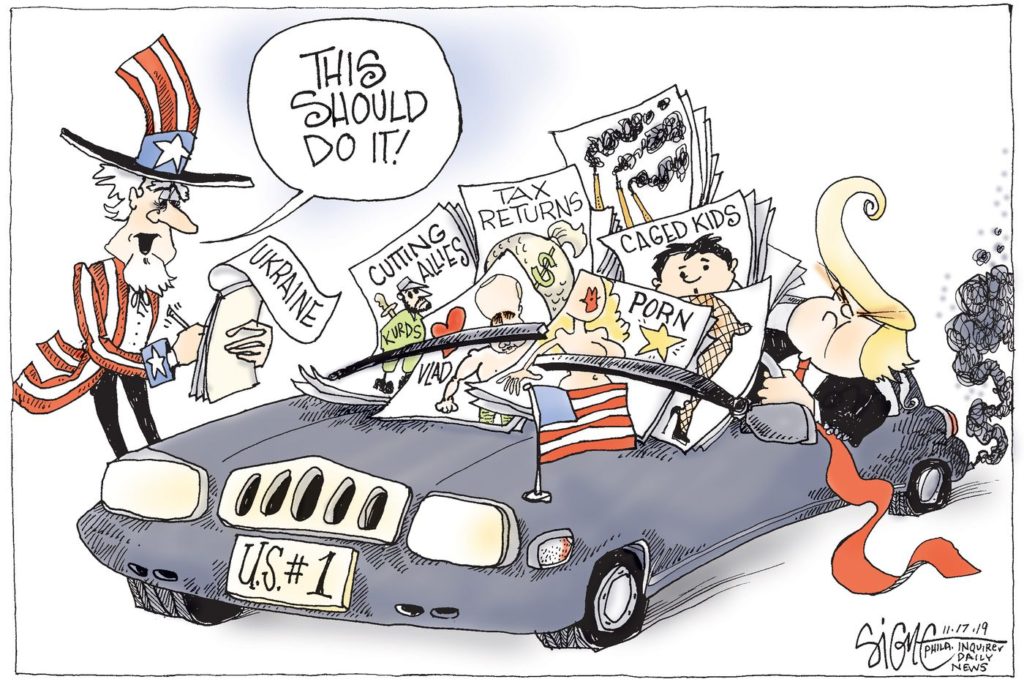 What's good for the goose would never be good enough for the Trump gander: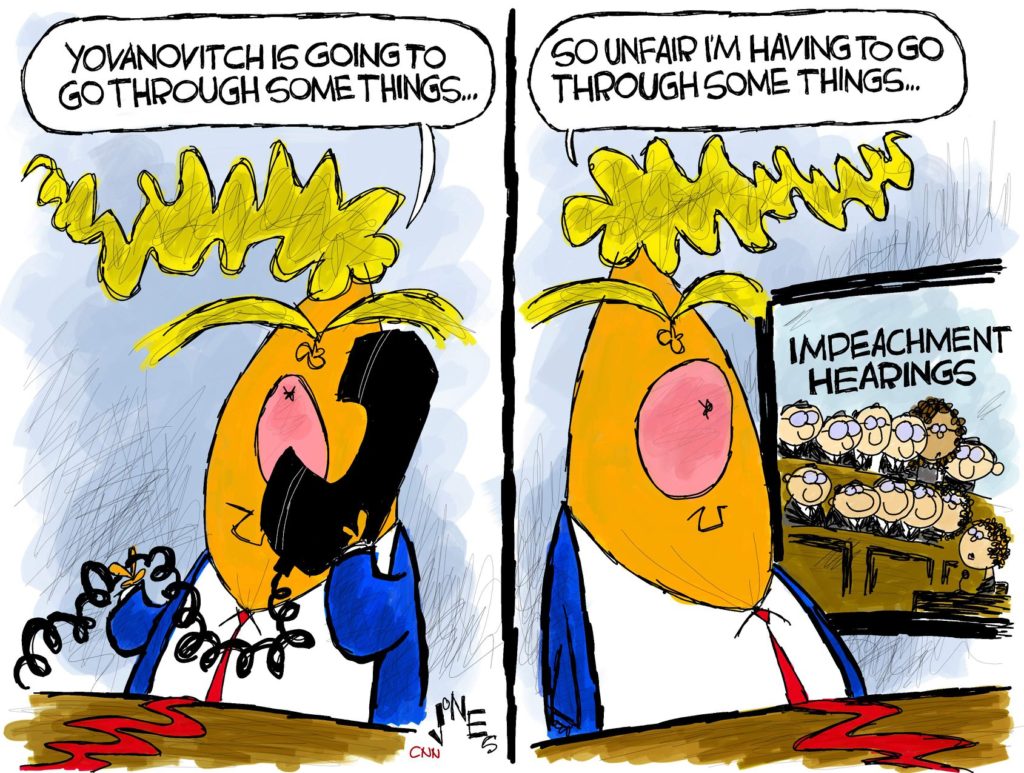 Long-time Trump adviser Roger Stone guilty on all counts: