The Daily Escape: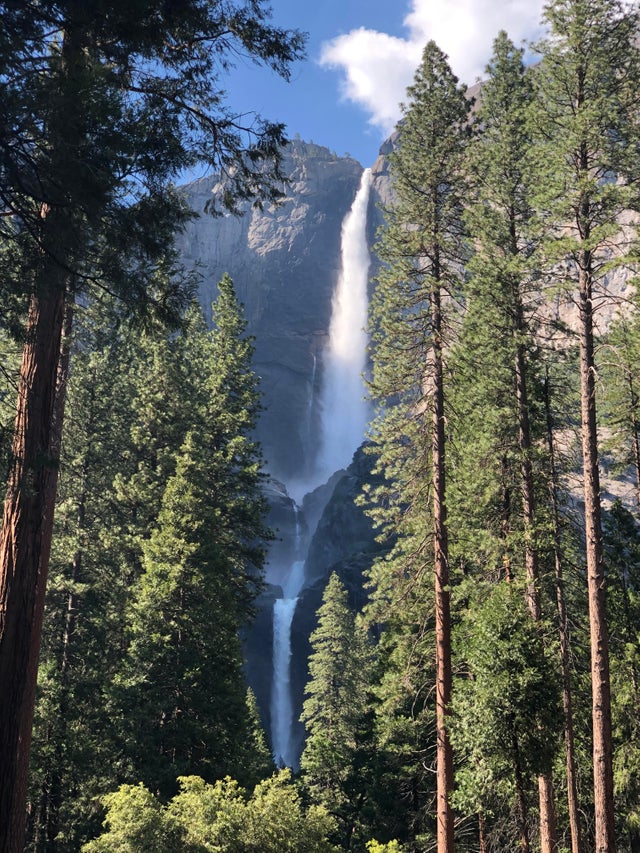 Nevada falls above and to the right of Half Dome, and Vernal falls just below it. Yosemite NP – August 2019 photo by crosbic23
(Wrongo and Ms. Right are heading out for a family weekend, so Sunday cartoons will appear on Monday)
Wrongo is ambivalent about the impeachment play by Democrats. It could result in nothing, and if it does, that could hurt either the Democrats or, the Republicans.
Anyone who thinks that they know how this will end, really isn't telling the truth. We've had two days of testimony, and while there are thousands of pundits willing to tell you what it all means, and whether it will make any difference, Wrongo assures you that it's far too early to know.
The Democrats' case is a slow build, meaning that its impact won't be felt after a day or two of testimony. It's more of a long march, maybe like MLK Jr's march to Birmingham. It's intended to make the majority of Americans aware of the wrongdoing, and then get them to join in a march to the doors of the Senate, where they will insist on a guilty verdict.
Or, it may not happen that way.
Next week, the Intelligence Committee will hear again from EU Ambassador Sondland. He might admit that yes, there was another phone call in which Trump pressed him to get "the deliverables" in exchange for the military aid. That would be a John Dean moment.
It would destroy Trump's defenses, along with those of Republicans Rep. Nunes and Rep. Jordan. It would leave them saying only: "that's very bad, but not impeachable". Many Republicans are saying that already.
The question is whether the ambassador is a truthful person. We should expect that he will try to say that he "misunderstood" Trump's "perfect" instructions, and that Trump himself NEVER linked the aid to the deliverables. He might say that he, Sondland, was guilty of erroneously conditioning the aid.
It will then be up to the Democrats' staff attorneys to demonstrate that this is completely implausible, particularly given the deposition by David Holmes, a junior staffer who listened to Sondland's unsecure cell phone call to Trump from a restaurant in Kyiv.
Let's hope the Dem's lawyers are prepared, because Sondland needs to offer some bogus explanation, or Trump will be in the first real trouble of his Mueller/Ukraine year of living dangerously.
It's not hard to know who to root for here, but the outcome is far from certain.
That's plenty to think about over the weekend, so it's time for a Saturday Soother, a short break from the news overload that hit everyone's inbox this week. Let's start by brewing up a vente cup of Guatemala Finca Columbian coffee ($20/340 grams) that comes from Santa Barbara's Handlebar Coffee roasters. They are owned by a couple who are former professional cyclists, and who discovered Santa Barbara while riding in the California Amgen Tour. They moved there in 2008.
The musical selection today may not be to everyone's taste. Here is "Life During Wartime" by the Talking Heads, recorded live in 1983:
Wrongo presents it because it captures the moment we're in with these lyrics:
This ain't no party, this ain't no disco, this ain't no foolin' around"
No time for dancing, or lovey dovey,

I ain't got time for that now…
This is America in the year of impeachment, just before the year of elections.
Those who read the Wrongologist in email can view the video here.