We had a very consequential week, followed by a consequential weekend. Sunday was both the Super Bowl and Groundhog Day. It was also a very rare eight-digit palindrome when written as 02/02/2020, the first since 11/11/1111.
We had the "deal of the century" that isn't, and the Chiefs won the Super Bowl. But the Constitution died.
And so did Kobe Bryant and his daughter, along with seven others. It doesn't take a basketball fan to feel shocked and saddened when a Dad and his 13-year old daughter are suddenly killed. Of course we know about Kobe Bryant, a basketball genius who, in his retirement, helped young people and championed women's basketball. His life story was complicated, but if you think that people can work hard and redeem themselves, Kobe Bryant is your prime example: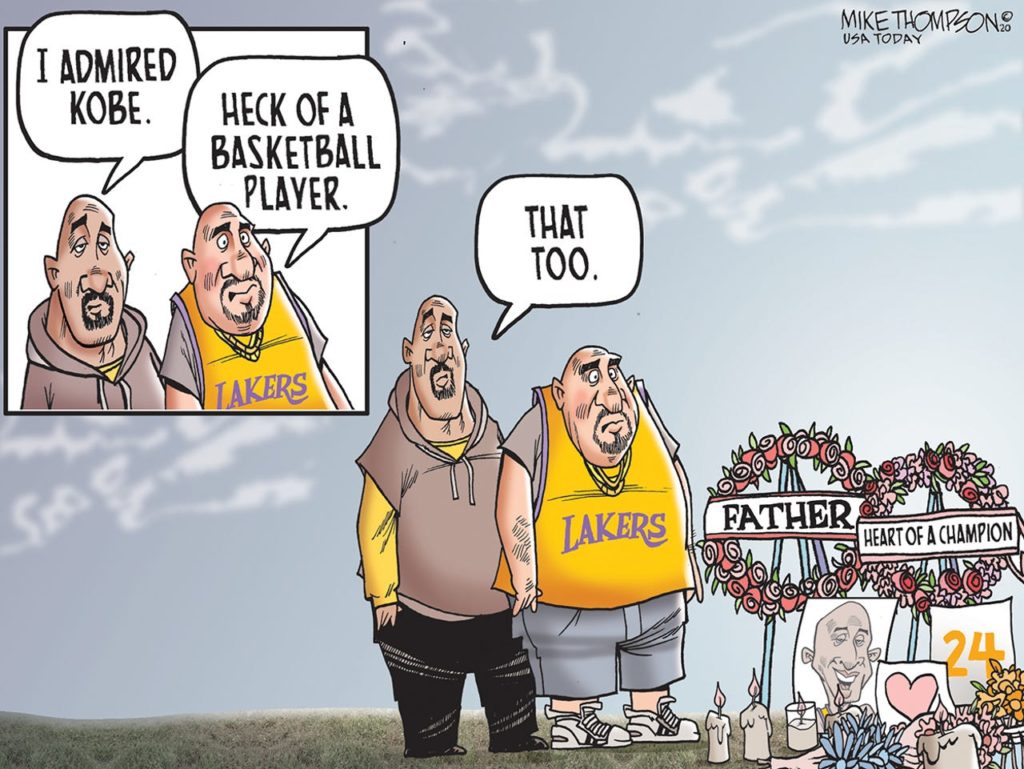 The movie that's always on repeat: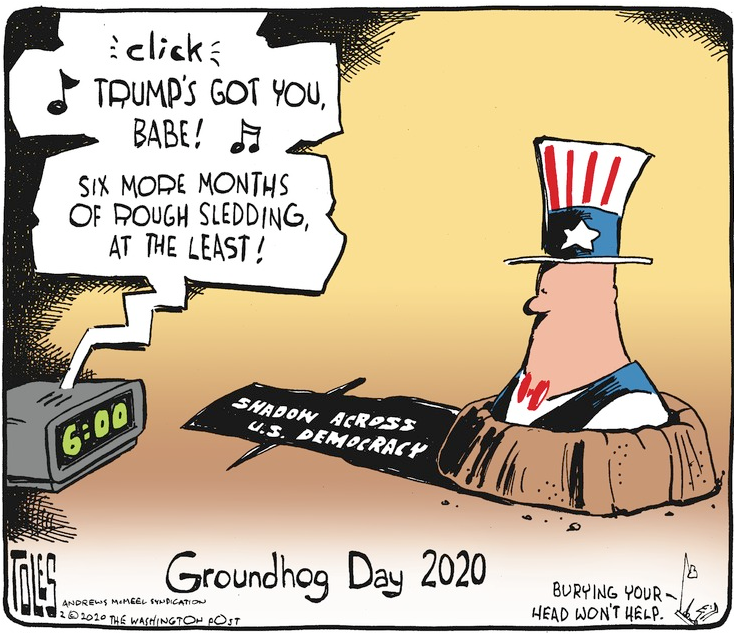 Peace? Or pieces?
Brexit happened, the UK is now going it alone: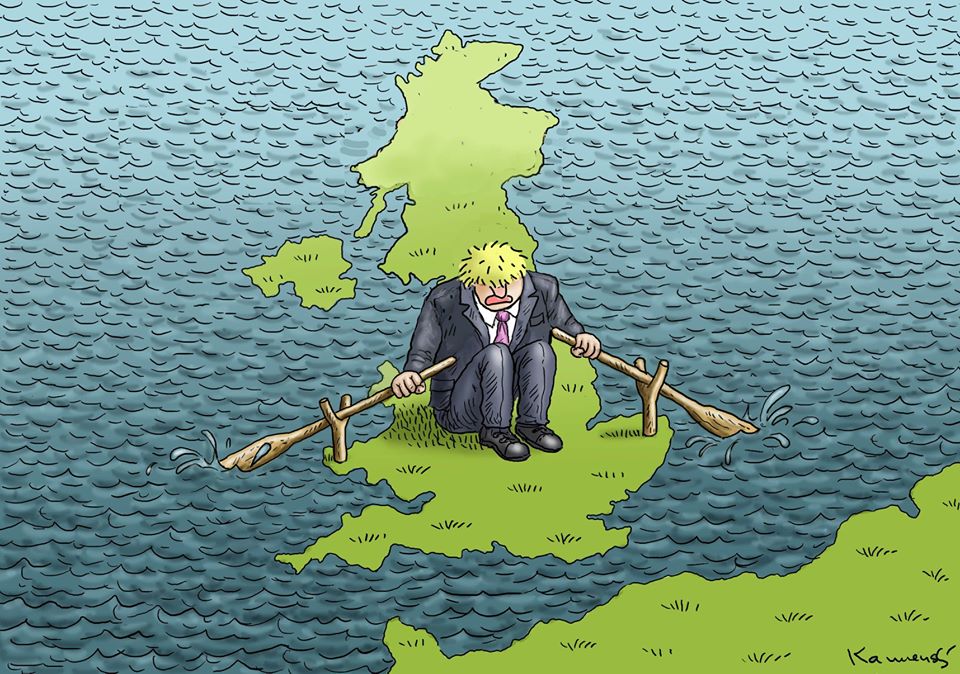 Failing to call witnesses shows that the GOP's loyalties have shifted: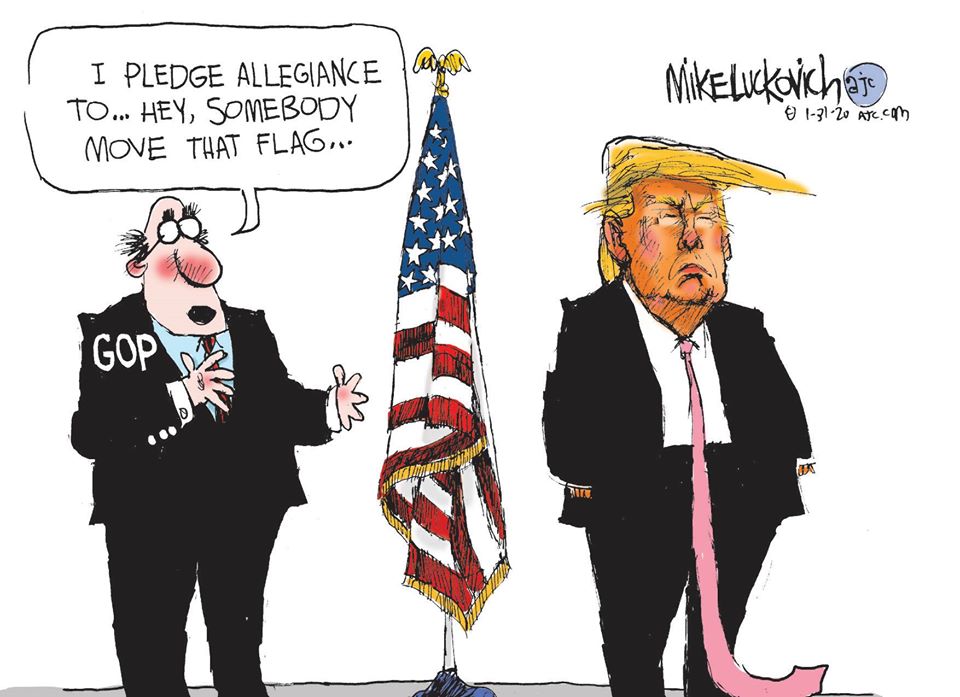 Beauty is in the eye of the beholder: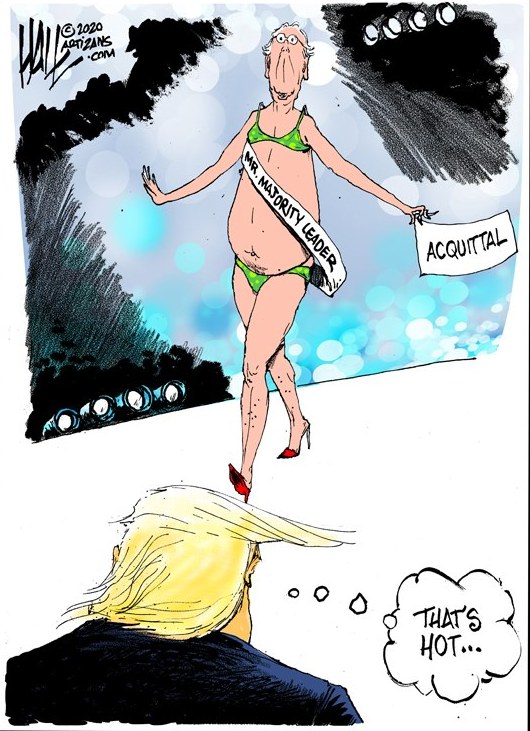 Brown paper bags have replaced the MAGA hats for GOP Senators: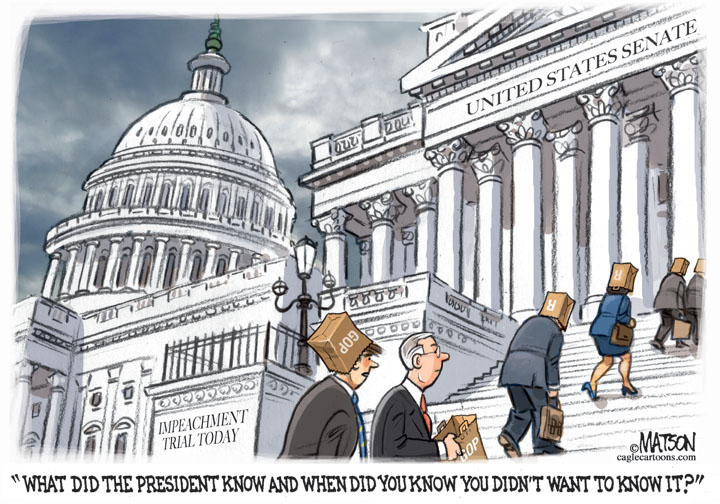 With Iowa voting tomorrow, it's important to know your enemies: