We've already lost more Americans to the Coronavirus in the month of March than we lost during the 9-year long Iraq war.
Here are the latest national numbers (which will be out of date by the time you read them). From The COVID Tracking Project: (as of 4/3)
Number of daily cases: 271,988, up 32,889 or +13.75% vs. April 2
Rate of case increase: 13.75% vs. 15% for the past week
Number of deaths: Total 6,962, up 1,178 vs. April 2
Rate of deaths increase 4/3 vs 4/2: 20.4% % vs. 23.1% on 4/2
Daily number of tests 4/3 vs. 4/2: 1,407,344, up 139,596 over 4/2
Rate of increase in tests: +11% vs. previous day
There is some evidence above that "flattening the curve" is working. Wrongo recommends visiting The COVID Tracking Project which has the most comprehensive data, both nationally, and by state. It is updated several times a day and can be exported to your device, if you are interested.
On to cartoons, starting with a chart Wrongo originally posted on Wednesday, now updated by Sharpie, showing why wearing a mask may be a very good idea: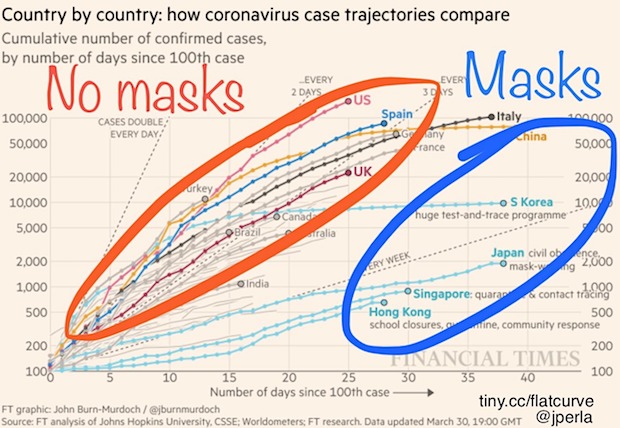 Georgia governor Kemp said he didn't know the virus could be spread without symptoms. Why do so many Republicans excuse their behavior by saying "I didn't know"? Aren't they the party of personal responsibility?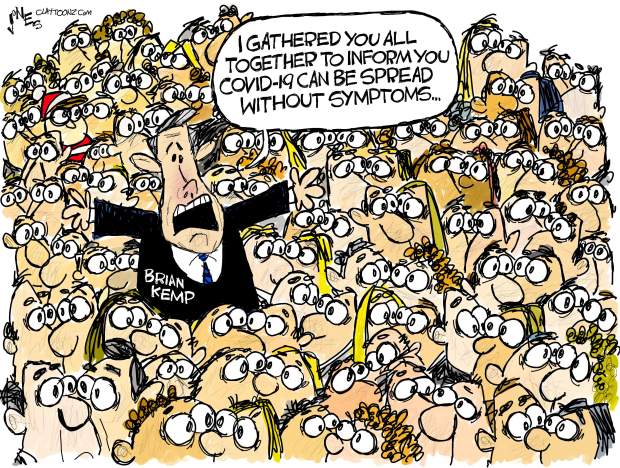 Kushner and Pence: little men trying to operate WAY beyond their abilities: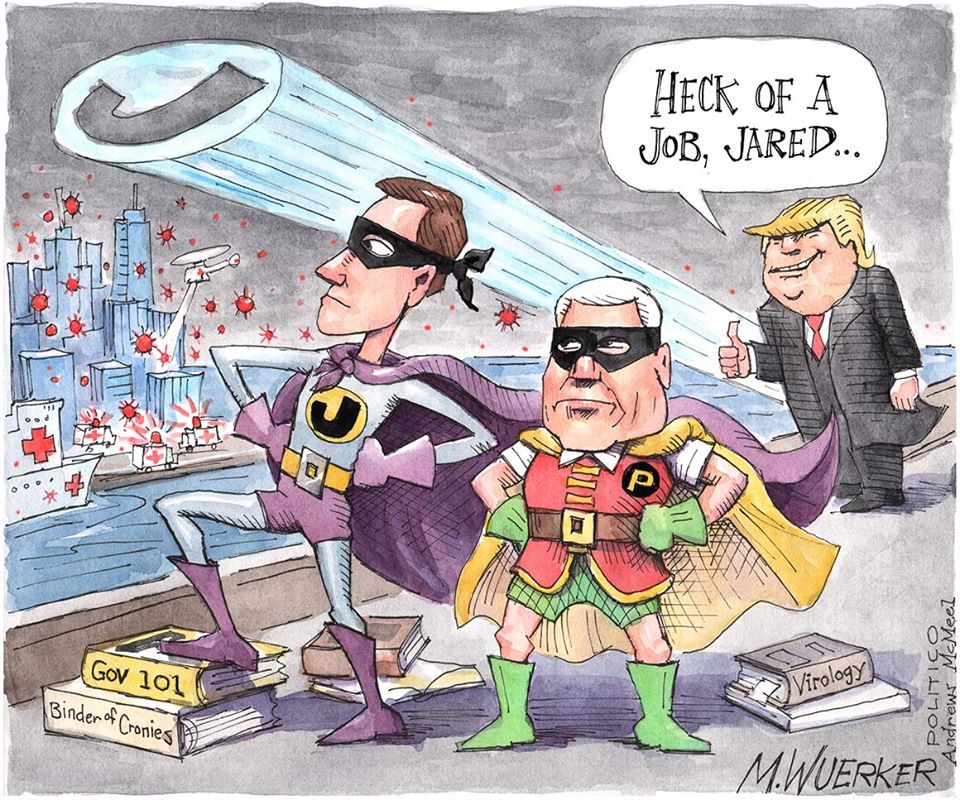 Remember when George W. Bush was the most incompetent president imaginable?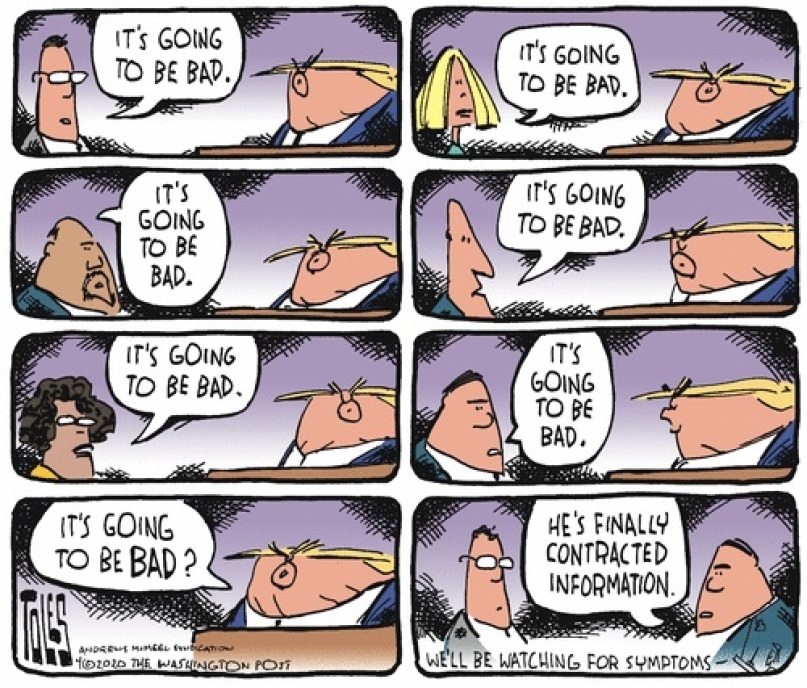 Remember when George W Bush was the most incompetent president imaginable?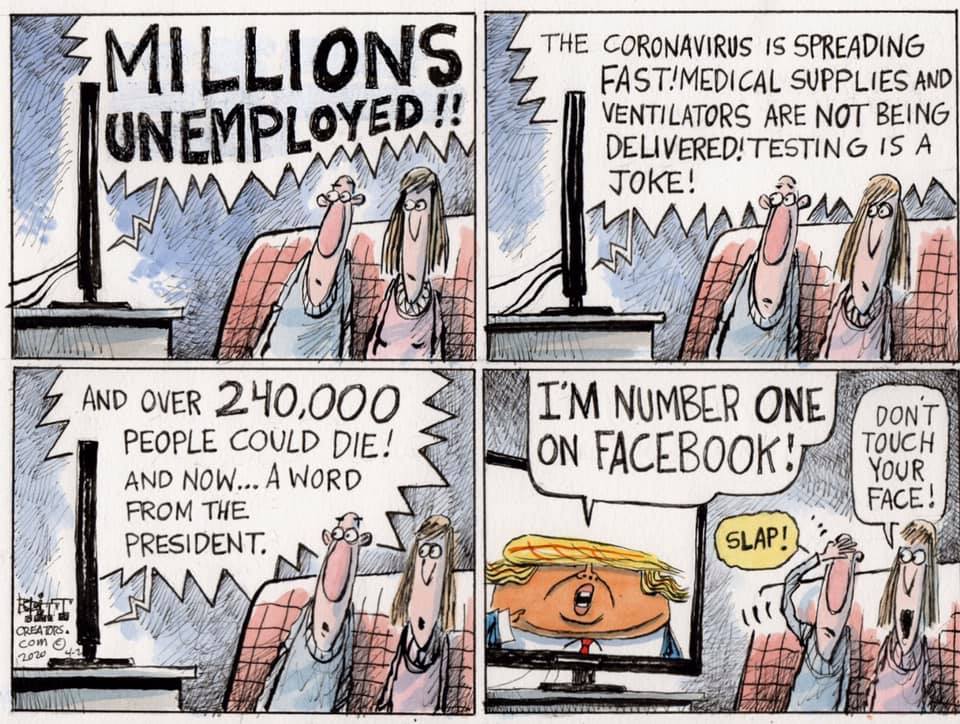 Perhaps, "Thou shall not run a church as a money making enterprise" might help: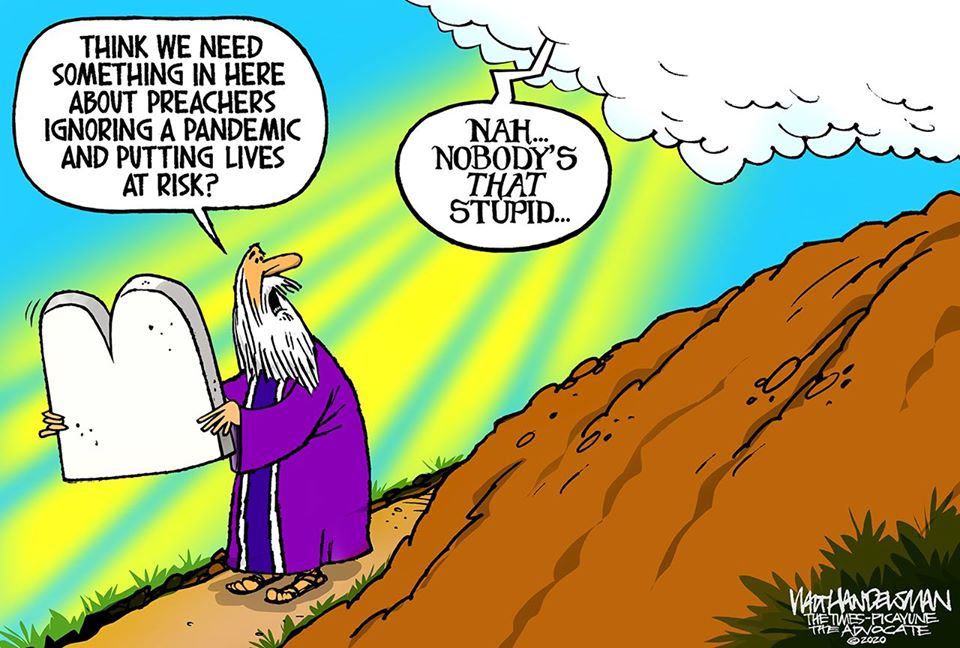 Why is gathering in a church not as dangerous as sitting in a restaurant? Is it because God will protect you in a church but not at Applebees? Or is group praying simply worth the risk? Or that Republican governors are afraid of pissing off their evangelical base?