Why should you wear a mask? Wrongo's FB friend (an MD) explained it well:
 "We don't wear the mask to keep ourselves safe or even to make other people comfortable. We wear masks so the germs that spill out of the holes in our faces via water droplets and aerosols get caught in the mask and don't get into other people's eyes, nose or mouth or land on their wounds, clothes, hands or face….That way transmissions end with us. We stop the spread and can go about life almost like usual. Masks are also a great visual reminder of what's going on…people stay back a bit. I actually wonder if that visual reminder is what so many people hate about masks. Do they want to pretend this is not happening or not a big deal or that they aren't utterly failing society in every way?"
From Pew Research: (emphasis by Wrongo)
"Democrats and Democratic-leaning independents are about twice as likely as Republicans and Republican leaners to say that masks should be worn always (63% vs. 29%). Republicans are much more likely than Democrats to say that masks should rarely or never be worn (23% vs. 4%).

Republicans also are less likely than Democrats to say they have worn masks in stores or other businesses always or most of the time in the past month."
Fact Tank says that only 49% of conservative Republicans say they have worn a mask all or most of the time in the past month, compared with 60% of moderate Republicans.
All of this explains where the virus is expanding: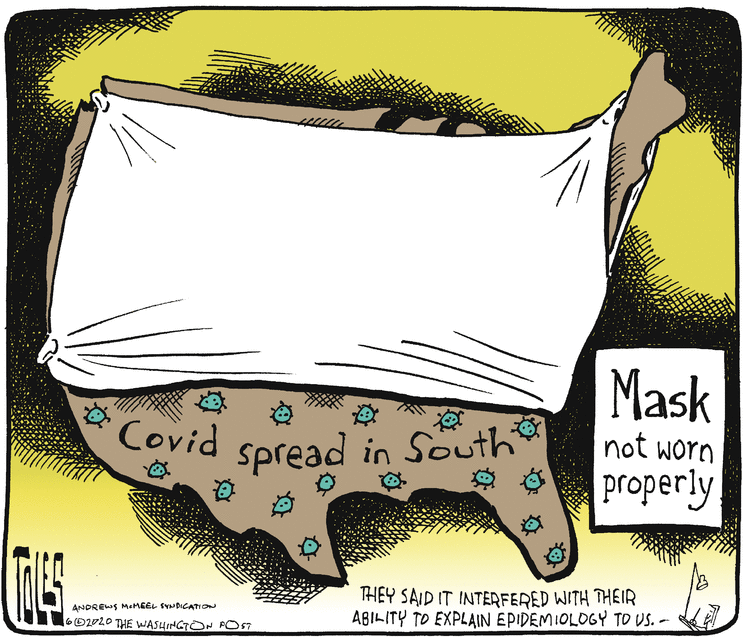 Wearing a mask is more threatening than an attack by terrorists: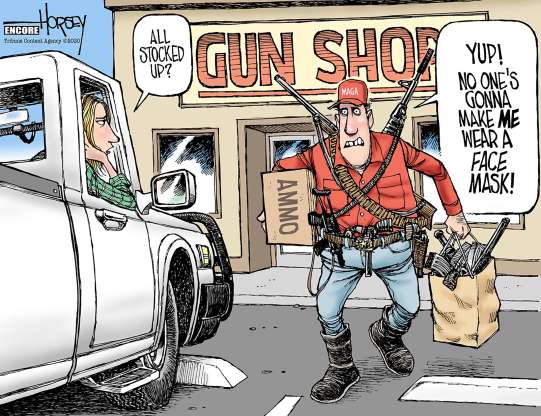 Europe thinks we should wear masks: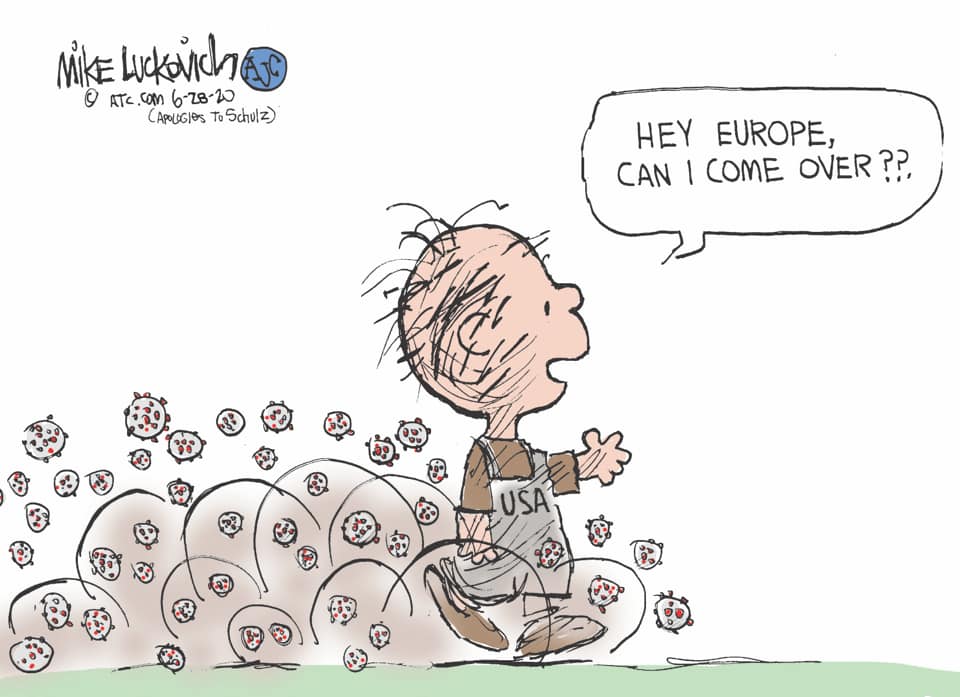 A tough year gets tougher: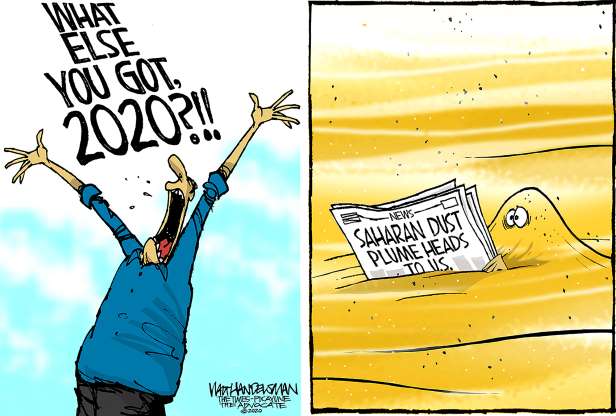 Times like these call for better drinking choices: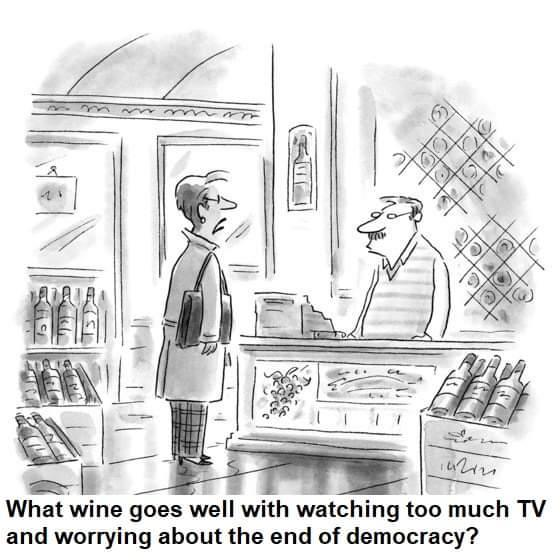 The presidential race is shaping up to be a real fight: