There have been many kinds of protests by athletes about race, gender, and unequal use of power in American sports history. With the killing of George Floyd, many athletes have decided to use their voices and iconic positions in our society to speak out, hoping to change our society.
Here are a few examples from the past that seem heroic today.
1967: Jim Brown, Bill Russell, and Lew Alcindor meet to show support for Muhammad Ali, who had refused induction into the US Army as a conscientious objector. Two weeks later, Ali was convicted of draft evasion, sentenced to five years in prison and stripped of his heavyweight title.
1968: It's an iconic image, two American athletes raise their fists on the podium in Mexico's Olympic stadium during the playing of "The Star Spangled Banner". African-American athletes Tommie Smith and John Carlos used the black power salute, and were asked to leave the US Olympic team.
1996: Denver Nuggets guard Mahmoud Abdul-Rauf decided to stop standing for the national anthem. NBA commissioner David Stern suspended Abdul-Rauf for his protest. They later came to an agreement: Abdul-Rauf could close his eyes and look downward during the anthem, but had to stand.
2012: To protest the death of Trayvon Martin, members of the Miami Heat, including Dwayne Wade and LeBron James, donned hooded sweatshirts before their game on March 24, 2012.
2014: Chicago Bulls star Derrick Rose came onto the court for warmups wearing an "I Can't Breathe" T-shirt, supporting Eric Garner, who died when a white police officer used a choke hold to arrest him. Garner's death was ruled a homicide, but a grand jury declined to indict NYPD Officer Daniel Pantaleo.
2016: San Francisco 49ers quarterback Colin Kaepernick refused to stand for the national anthem before his preseason game against the Green Bay Packers. When asked to justify his actions, he told the media that he couldn't show pride in a flag for a country that oppressed black people and other people of color.
In 2020, people are finally coming around to Kaepernick's position. We see many examples of police and protesters kneeling together as a sign of solidarity and de-escalation of possible conflict on America's streets. Michael Jordan, long an apolitical athlete, just announced he will donate $100 million over the next 10 years to "organizations dedicated to ensuring racial equality, social justice and greater access to education."
Also in 2020: While Washington DC Mayor Muriel Bowser isn't an athlete, she renamed 16th Street "Black Lives Matter Plaza" and had "Black Lives Matter" painted in large yellow letters on the street which leads straight to the White House. Bowser said:
"We want to call attention today to making sure our nation is more fair and more just and that black lives and that black humanity matter in our nation."
Trump responded by complaining that the mayor keeps asking "us" for "handouts." Apparently, Trump doesn't realize that it's the federal government's job to partially fund the district.
DC, where the streets have two names: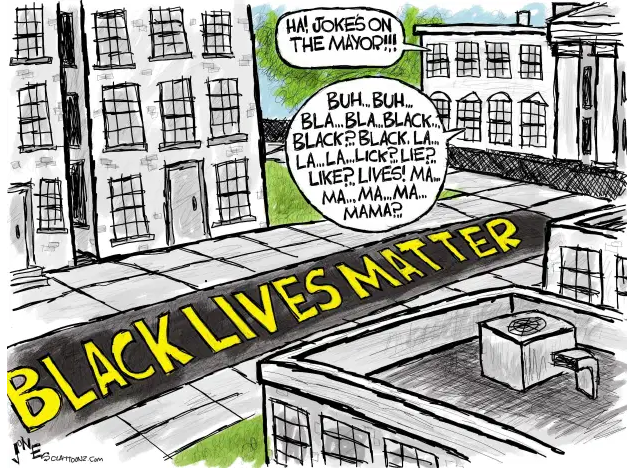 Trump's photo-op was too revealing: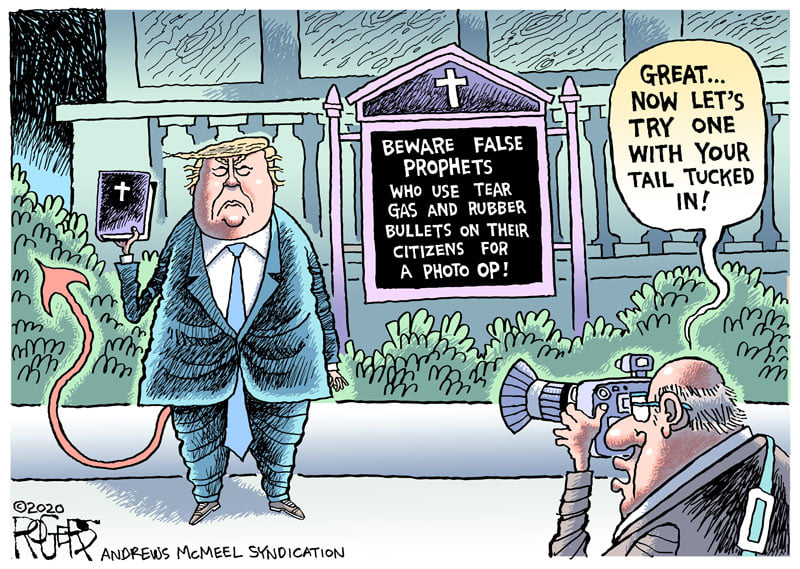 America's twin viruses are hard to take: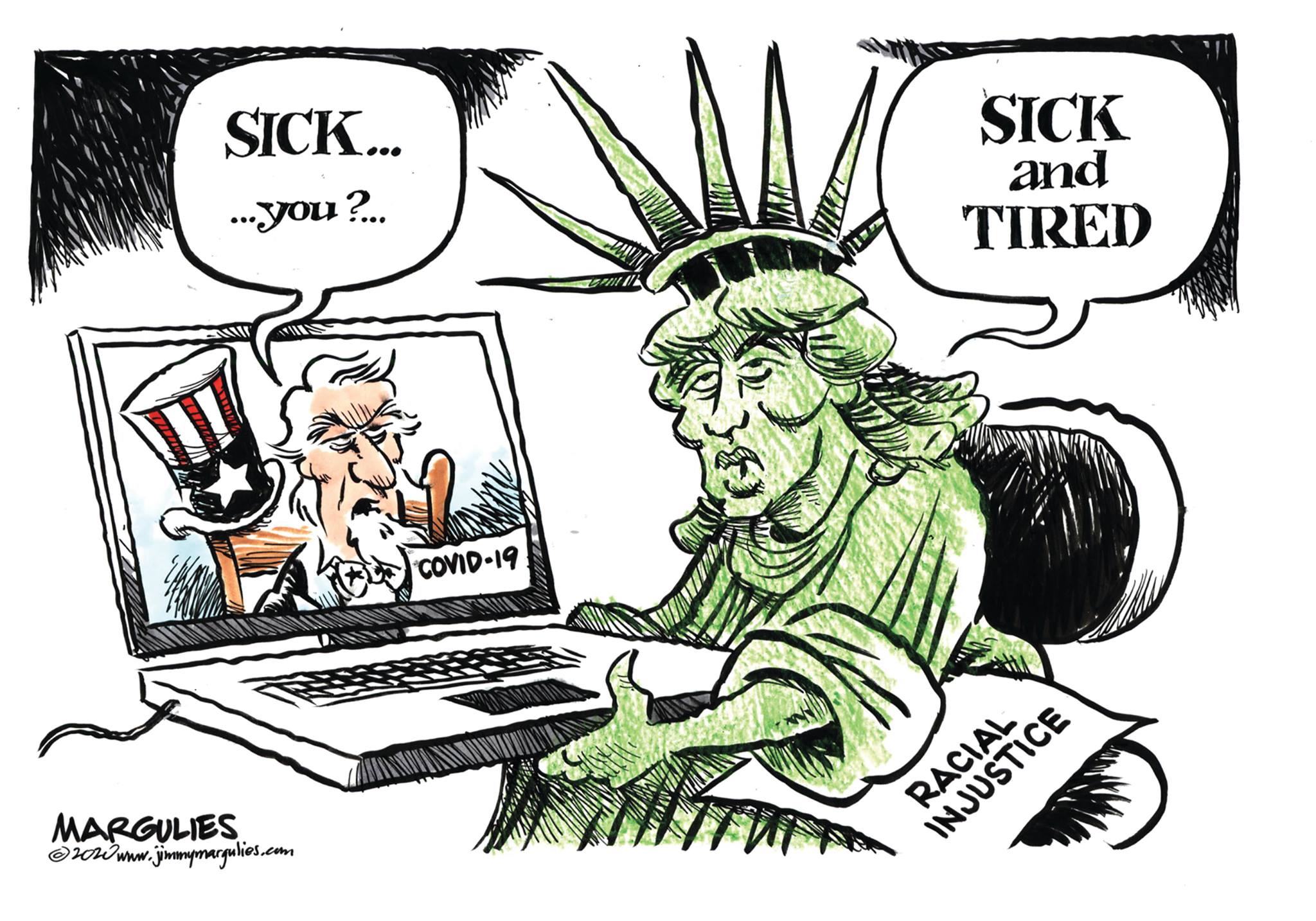 And it's only June: