The Daily Escape: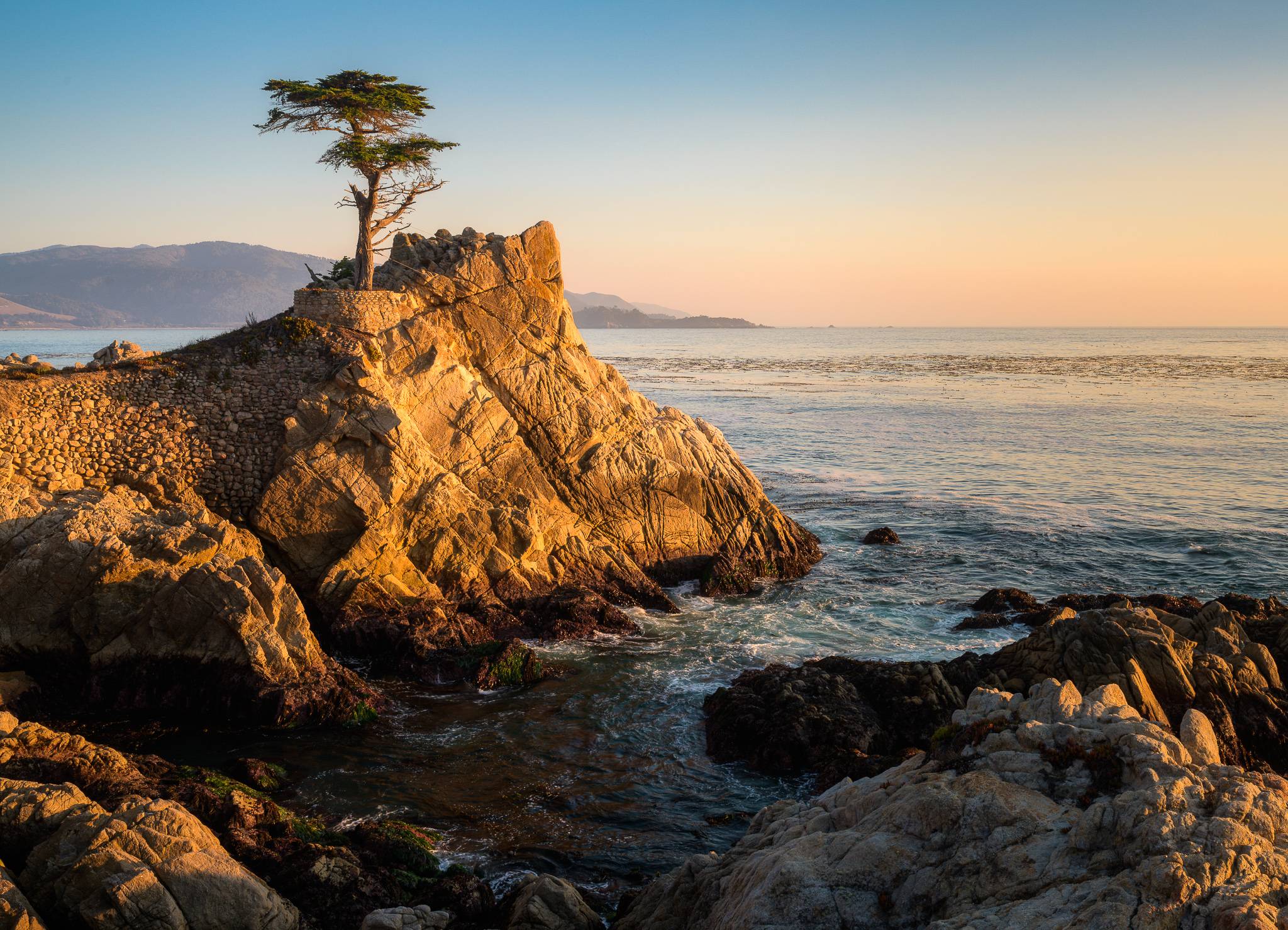 Lone Cypress, Pebble Beach, CA – October 2020 photo by cookdog1117
Was there any joy in Trumpville after Thursday's debate? Predictably, those on the right said Trump won decisively, while most mainstream media said Biden held serve. All but the right agreed on one thing, that Trump lied his way through the hour and a half debate. As Eric Alterman noted afterwards:
"One of Trump's (and the Republican Party's) greatest victories in their efforts to undermine our democracy is how little attention is being paid to the fact that virtually everything he said last night was a lie."
But did Trump help himself? Probably not enough. Jonathan Last at The Bulwark reported on a new poll from Gallup that asked: "Does President Donald Trump deserve to be reelected?" The answer:
Only 1% had no opinion. Last correctly says that this should spell electoral death for Trump. He also points out that in the same poll, 60% of respondents said that their member of Congress deserves reelection while just 35% say their member doesn't deserve reelection. So for the two federal offices that every American can vote on in two weeks, the average member of Congress is +25 on reelect; while Trump is -13 points.
Finally, Nate Silver of FiveThirtyEight is now predicting a total turnout of between 144 million and 165 million votes, with their most likely being 154 million votes. It's worth remembering that turnout in 2016 was 137 million votes. In 2004, 122 million people voted. In 2008, the number was 130 million. So, it was up eight million from 2004 to 2008, and then up another seven million from 2008 to 2016.
Imagine a 2020 election where turnout rises by 17 million over 2016! If 154 million voters actually turnout, Trump will be looking at the most resounding defeat of an incumbent president in at least 40 years.
When you take those two numbers together: Trump down by -13 on "deserves reelection" with turnout in the vicinity of 154 million, the only open question is the magnitude of Trump's loss.
Your pre-election anxiety is no longer warranted.
So relax on this October Saturday. The leaves keep falling on the fields of Wrong, but the weather is unseasonably warm. Most of our yard work is done, the Bluebird houses have been taken in for another winter. Next, the Meyer lemon tree must come inside, where our Christmas cactus has already set its buds. It should be in bloom by Thanksgiving.
So today, take the morning off. It was another tough week in Covid-raging America. Start by brewing up a vente cup of Hawai'i Puna Anaerobic Washed ($19.95/4 oz.) from Paradise Roasters, located in Hawaii and Minneapolis, Minnesota. This cup is said to be fruit-and honey-toned, with flavors of Lychee, tamarind, and almond brittle. That cup seems to be doing a lot of work!
Now settle back and listen to "The Love" by the Black Eyed Peas and Jennifer Hudson. This is the third version of a song released by the Peas. It is an updated version of the Black Eyed Peas' 2003 hit, "Where is the Love?' Lyrics include:
"I think the whole world is addicted to the drama.
Only attracted to things that'll bring the trauma."
This version interweaves parts of Joe Biden's acceptance speech with the lyrics of the Black Eyed Peas song. This is among the most powerful videos you will watch this election season:
Have a soothing Saturday.