Just 48 hours to go.
Has anyone else noticed that since his impeachment, Trump has lost a step? He no longer speaks about fighting the system, or his accomplishments. It's all about how he's been ganged up on, and mistreated. Maybe impeaching him wasn't a complete failure after all.
We'll see in two days if the blame game was a winning strategy: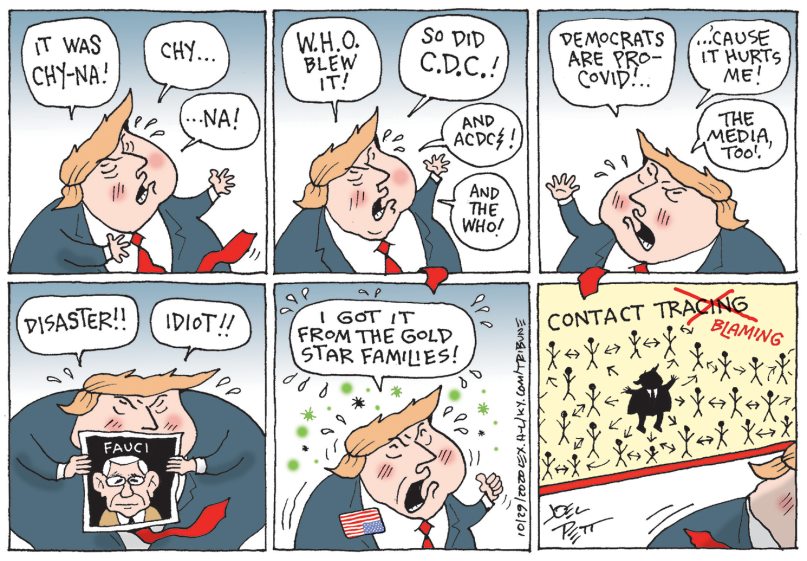 It may be hopeful news or maybe just a deep fake, but several outlets are reporting that Trump has canceled his election night party. The party was to be held at the Trump International Hotel in Washington DC, but instead, he'll party at the White House.
But here's a good reason to be nervous. Forbes reports that the Post Office is failing to deliver on time in key places:
"Battleground states in the presidential election are suffering from some of the worst ballot delivery delays in the country….and with state laws or court rulings requiring mail-in ballots to be received by Election Day, several states face a particularly high risk of voters having their ballots arrive too late to count, potentially impacting close races."
Every Vote should be counted! Shouldn't the Supreme Court support that?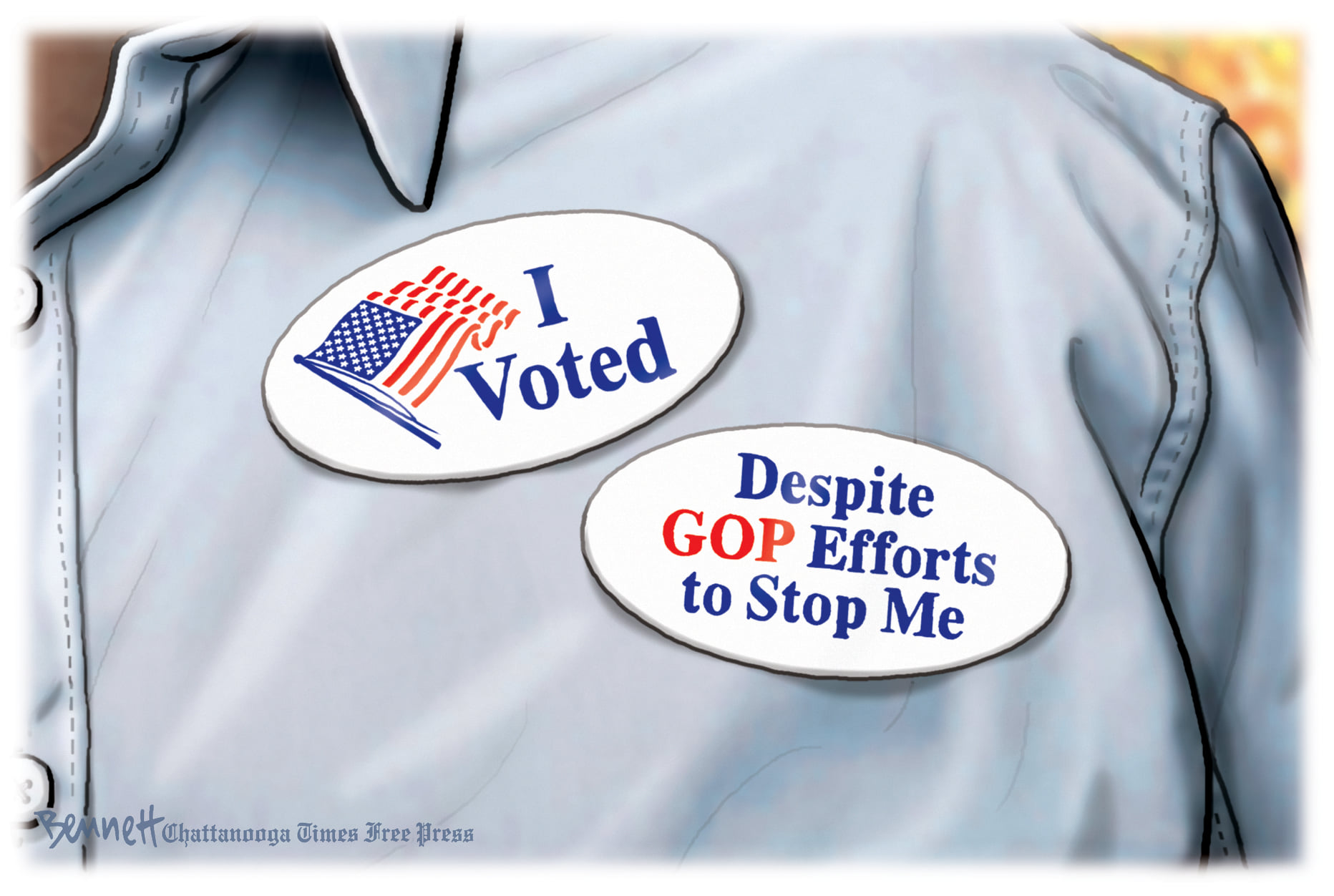 Since January, the GOP has filed more than 230 lawsuits about voting: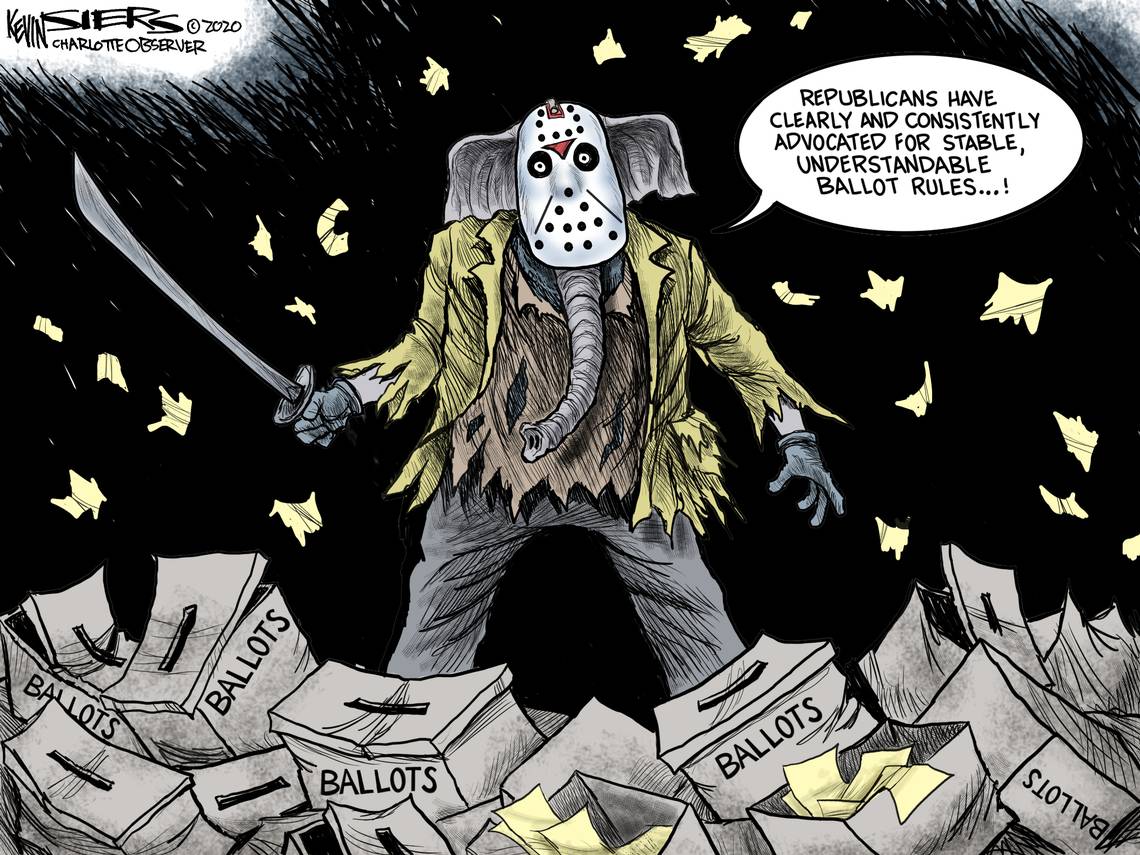 Not all the gravestones are about Halloween: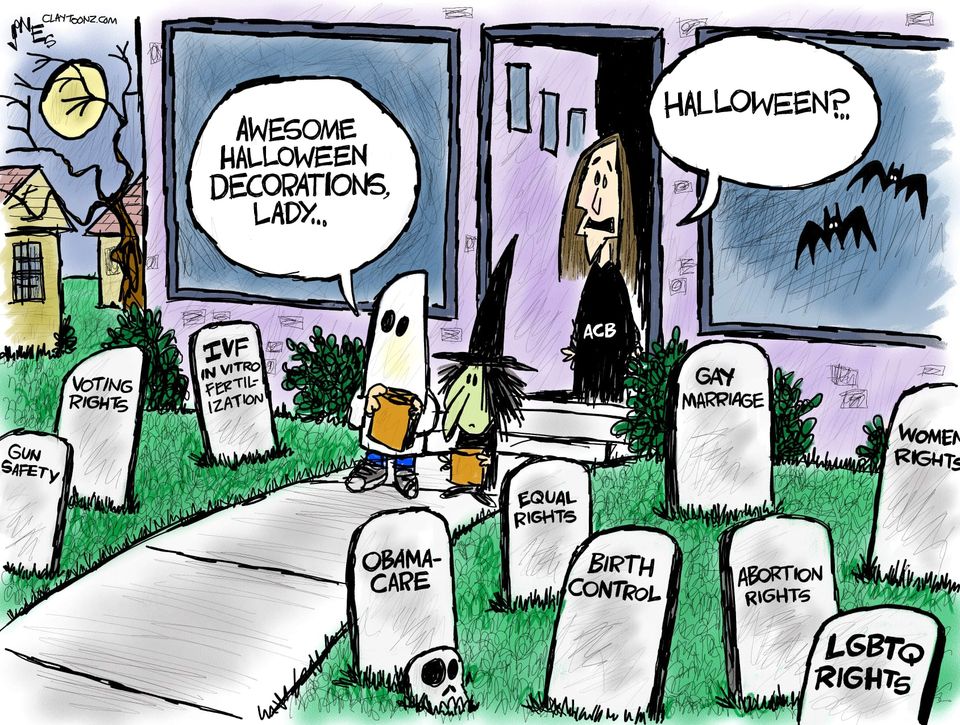 The ghost of elections past: