The Daily Escape: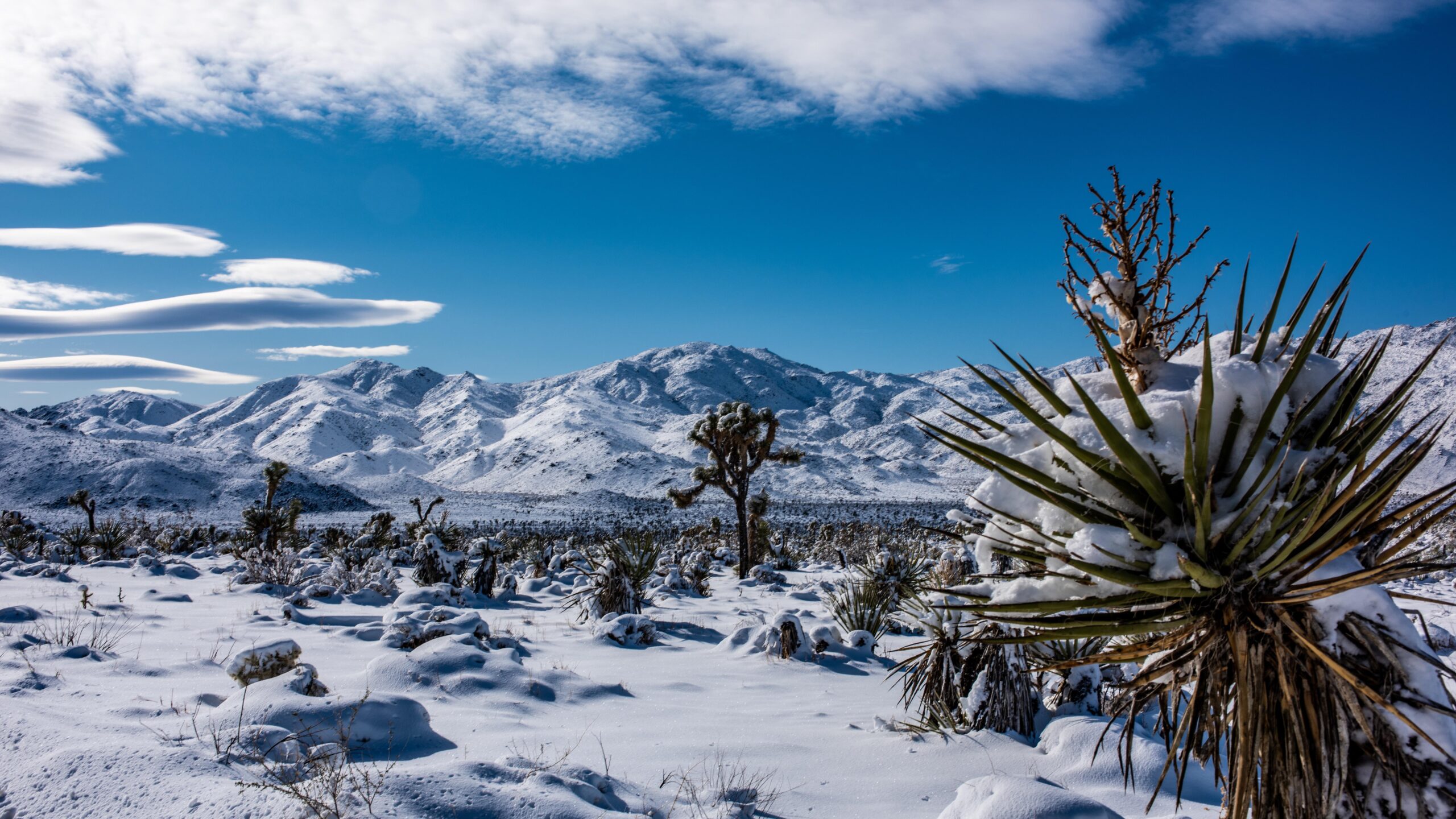 Quail Mountain, Joshua Tree NP -2020 photo by sandinthehourglass
"When someone shows you who they are, believe them the first time." – Maya Angelou
Are you wondering about why Merrick Garland hasn't been confirmed as Attorney General? It's because Sen. Lindsey Graham (R-SC) had refused to hold a confirmation hearing for Judge Garland. He blamed the Senate's second Trump impeachment trial that starts next week.
Graham had the power to keep the Garland hearing off the calendar because he remained chair of the Senate's Judiciary Committee until the new Senate organizing resolution was passed last Wednesday. While he ran the committee, Graham denied a request from the incoming committee chairman Sen. Dick Durbin (D-IL) to hold hearings for Garland starting on Monday, February 8. The impeachment trial starts on the 9th.
Graham insisted that the Senate's plan to begin Trump's impeachment trial on Tuesday meant that there would not be enough time to hold Garland's hearing. Graham said to Durbin:
"Your request is highly unusual….the Senate is about to conduct its first ever impeachment trial of a former president, and only its fourth trial of a president, incumbent or not…But you want us to rush through Judge Garland's hearing on February 8….An impeachment is no small thing. It requires the Senate's complete focus,"
Of course, Graham isn't clean on this. The new AG will be responsible for overseeing any prosecutions that come out of the attempt to overturn the election, and the Senate Judiciary Committee includes three Republican Senators involved in that attempt. Graham was accused by Georgia Secretary of State Brad Raffensperger of asking Raffensperger to alter the state's vote count back in November. Senators Ted Cruz (R-TX) and Josh Hawley (R-MO) both challenged the counting of Electoral Votes.
Marcy Wheeler reports that one of the last things Graham did before turning over the reins was to send a letter to Trump's Acting AG Monty Wilkinson urging him not to stop work on two investigations:
"We have two properly predicated, ongoing investigations Democrats would rather go away: Special Counsel John Durham's investigation of the Crossfire Hurricane investigation and the investigation by the Delaware U.S. Attorney's Office into Hunter Biden….I…respectfully request that you refrain from interfering in any way with either investigation while the Senate processes the nomination of Judge Merrick Garland to the position of Attorney General…."
Graham raises this even though there hasn't been a peep about these investigations from the Biden Administration. Instead, this may only be relevant because Hunter Biden has a book deal. It's apparently about his problems with addiction, and comes out in April.
It's hard to see this as anything except more of an effort by Trumpy Republicans to continue the conspiracy theories Trump waved around in the weeks leading up to the presidential election. In spite of bipartisan support for Garland, Graham's delaying tactics mean that the DOJ may not have a confirmed Attorney General until late February or early March. Garland is a centrist, the kind of AG you would expect Republicans would welcome as a Democratic nominee. Instead, Republican Senators have sought to prevent or delay his appointments many times.
We all remember how they wouldn't consider Obama's nomination of Garland to the Supreme Court because it was 11 months before a newly elected administration would take office.
Few remember that, in September, 1995 when Joe Biden chaired the Judiciary Committee, Garland was nominated to the US Circuit Court of Appeals. But then-minority leader Bob Dole (R-KS) filibustered the nomination. No vote was taken.
In 1997, Clinton renominated Garland, and the Judiciary Committee, then led by Orrin Hatch (R-UT), recommended confirmation, and the Senate, then led by majority leader Bob Dole, confirmed him to the Appeals Court. But, Mitch McConnell was one of 23 "no" votes against Garland.
What is it with Republicans and Merrick Garland?
Time to forget about politics. Here in Connecticut, we're still digging out from about 18″ of snow that is finally starting to melt. It's Saturday, and we need to make it to tomorrow, when America will huddle in front of our TVs and worship a bowl of guacamole: Brady, or Mahomes?
To help you get through until then, let's start by brewing up a cup of Panama Hacienda La Esmeralda Gesha coffee ($56.00/8 ounces), from the brewers at Chicago's Big Shoulders Coffee. It is said to be sweet-tart with a very full, syrupy mouthfeel, and a flavor-saturated finish resonates on and on. YMMV.

Now, settle back in a chair by a window and watch Mumford & Sons play their cover of the Nine Inch Nails tune, "Hurt", performed live at the 2019 Rock Werchter Festival. This song was covered most notably by Johnny Cash just before his death:
Marcus Mumford's voice can heal just about anything. It's needed in this time of global grief.