Republicans are angry. Again. This time, they've just learned that the US Post Office was monitoring right-wing online threats to federal post office buildings and postal workers after January 6th.
Last week, Yahoo News revealed that the USPS's Inspection Service have been tracking Americans' social media posts as part of its Internet Covert Operations Program, known as iCOP. That prompted more than two dozen Republican lawmakers to demand hearings about the program. But in the hearing, the Chief Postal Inspector testified that the USPS had been given authority to monitor Americans in 2017 by Trump.
Apparently, the Trump administration used this power to monitor Black Lives Matter protesters after George Floyd's death last summer. Naturally, they weren't satisfied. From Rep. Andy Biggs (R-AZ):
"Their theory of the case is, they've got to protect their workers and properties….If you already have engagement with other agencies like FBI, Homeland Security, NSA, whatever, then why aren't you asking them for help….Why not just call the agencies whose job it is, who are probably already surveilling American citizens?"
Imagine their silence when the chief postal inspector told lawmakers that those agencies:
"…would not cooperate…so the USPS [decided] to have iCOP patrol social media, searching for potential threats from upcoming protests."
But they still love all the Trump they can get. On to cartoons.
What Biden's first 100 days really is about: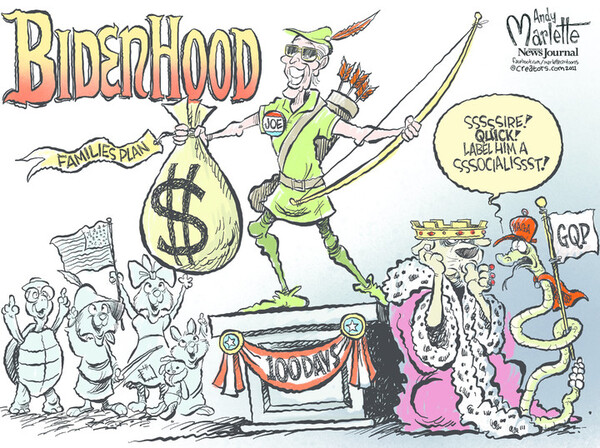 We're in a second Gilded Age. One where 50% of Americans with just 2% of the wealth pay 41% of the income taxes, while corporations only pay 6% of the federal government's income.
Sen. Tim Scott gave the Republican speech response. Things didn't go well: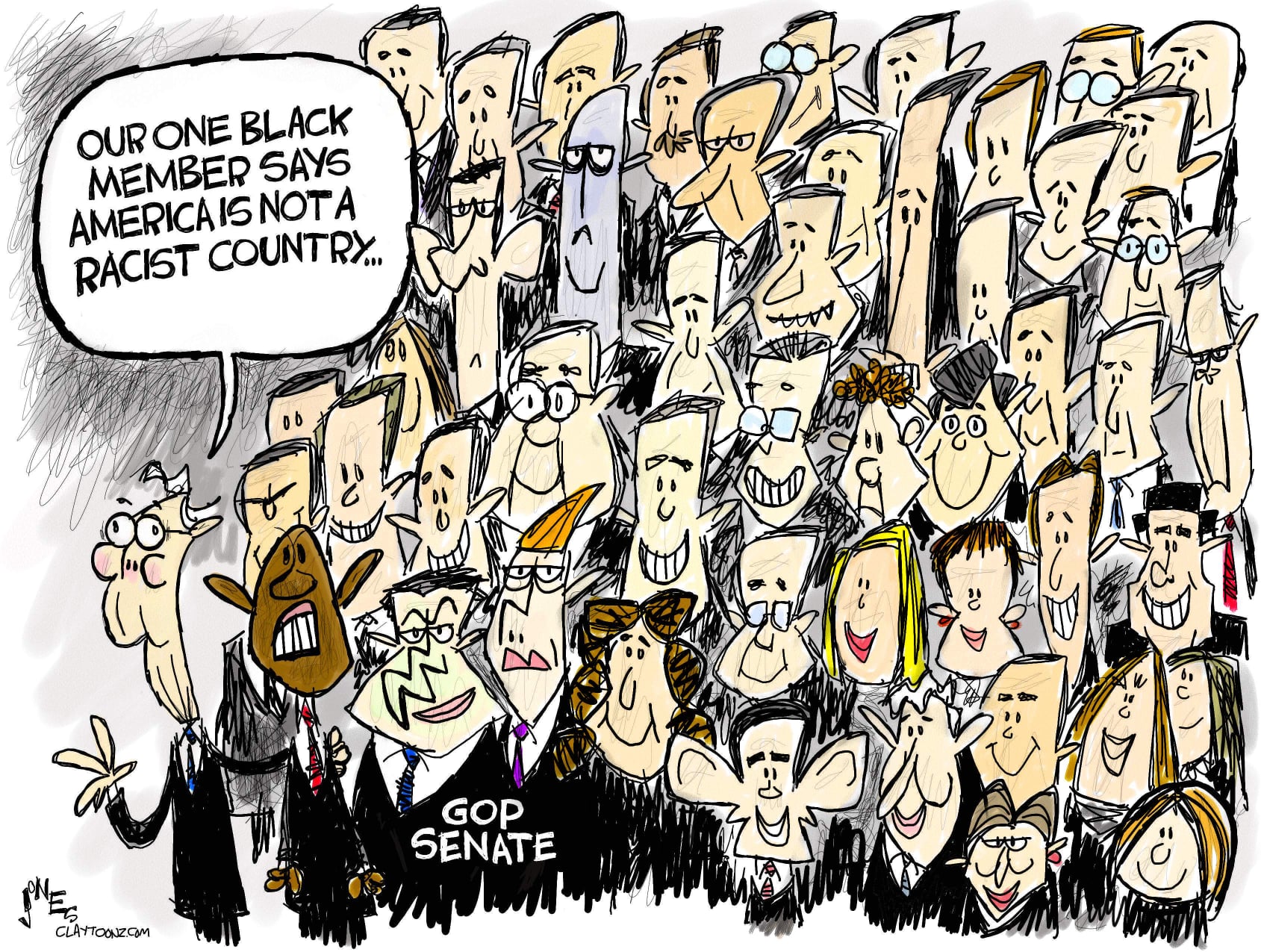 Rudy's efforts to shop Hunter Biden's laptop computer at the DOJ comes back to bite him: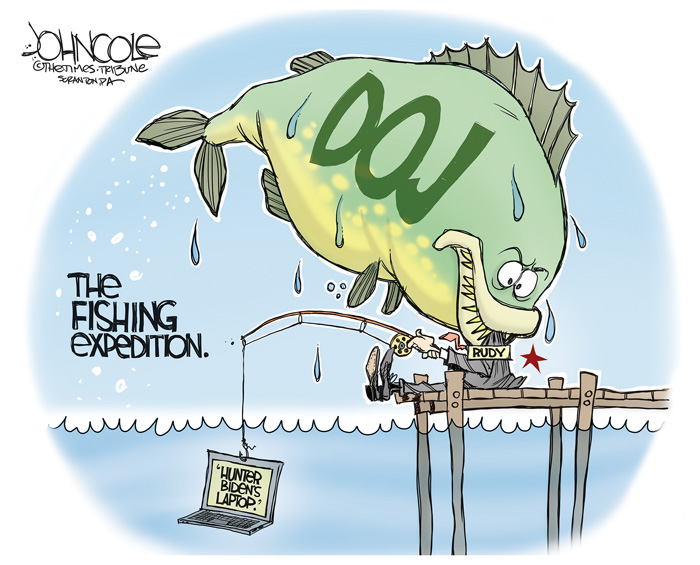 Arizona GOP starts yet another recount of Biden's votes:
America hates it when we're not first: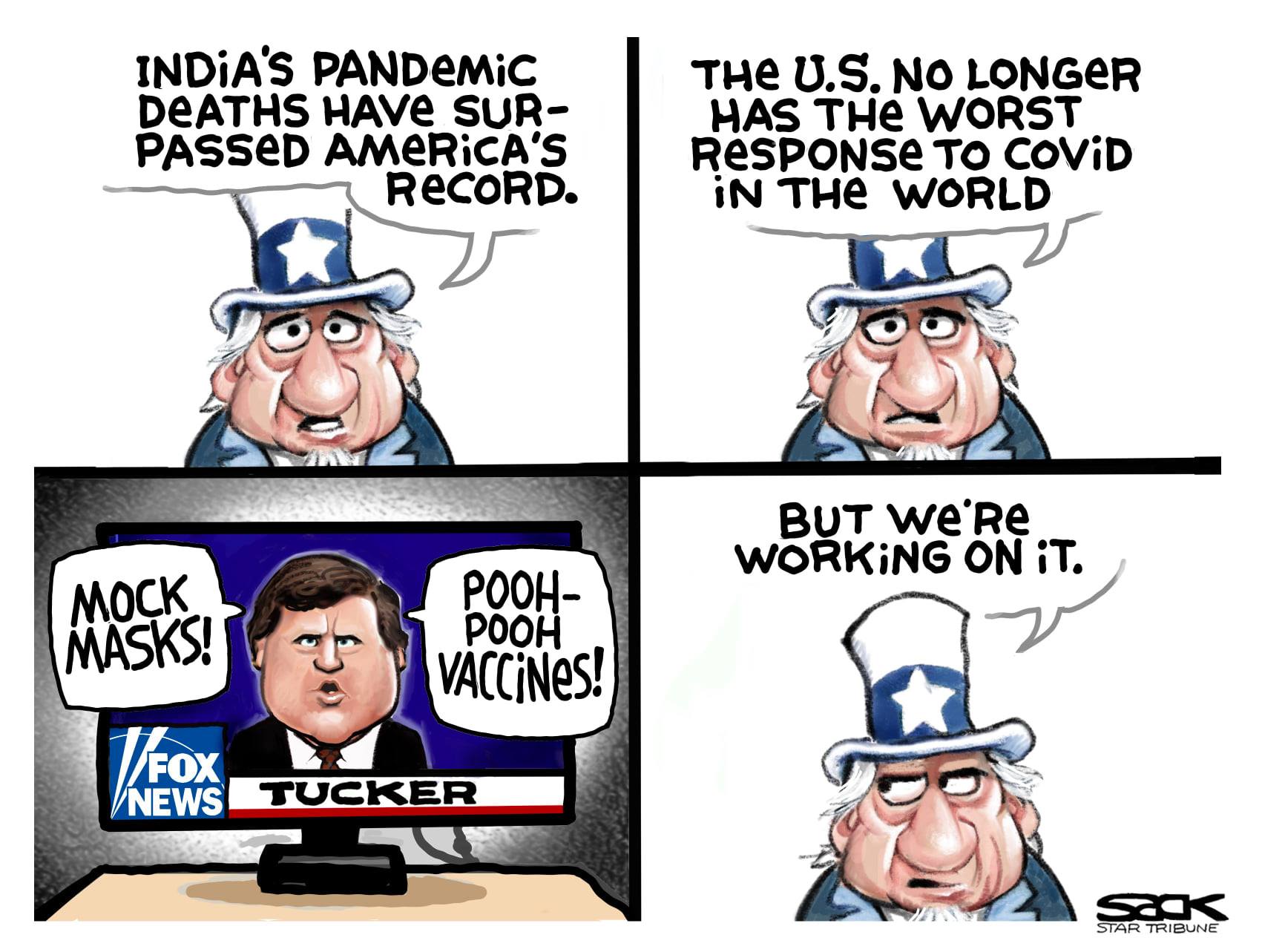 Some prefer Zooming: