The Daily Escape: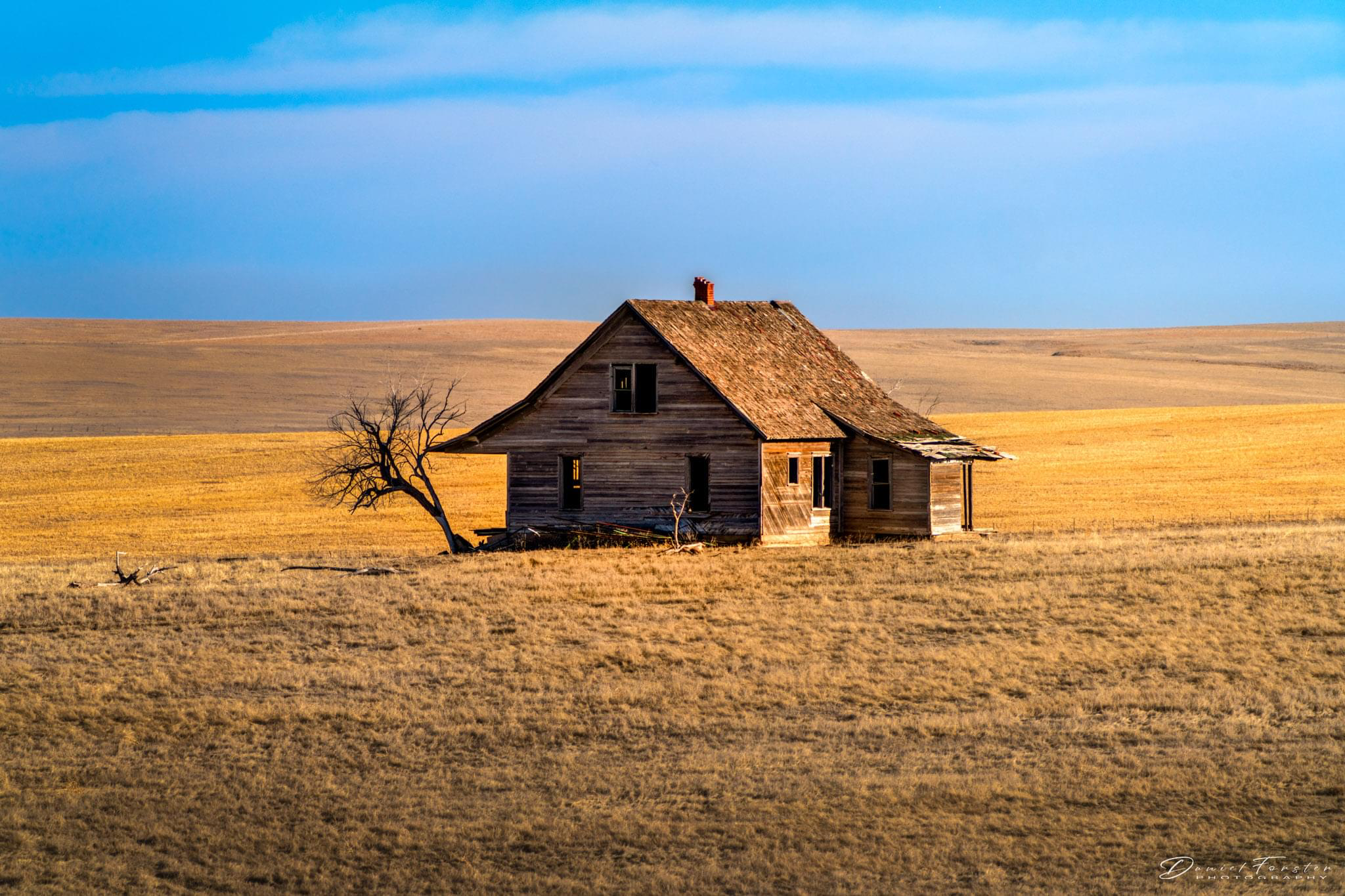 Abandoned house, eastern plains of Colorado photo by Daniel Forster
On Sunday, Wrongo talked in passing about how religion may bring some people together, but that it divides many more. And that the lessons about being a good person are too often pushed aside in the service of doctrine.
A fine example of this comes from the Religion News Service, who reported that Daniel Darling, SVP of communications for the National Religious Broadcasters, was fired after making pro-vaccine statements on MSNBC's "Morning Joe".
Darling told Joe Scarborough:
"I believe in this vaccine because I don't want to see anyone else die of COVID. Our family has lost too many close friends and relatives to COVID, including an uncle, a beloved church member and our piano teacher…"
Sounds innocuous, but them's firing words to the National Religious Broadcasters (NRB). According to its website, the NRB "works to protect the free speech rights of our members by advocating those rights in governmental, corporate, and media sectors." Of course they do.
Darling shared his personal experience at a time when White evangelical Christians and Hispanic Protestants are among the faith groups most likely to be hesitant or refuse to get the COVID-19 vaccines, according to a recent survey from the Public Religion Research Institute (PRRI). Although the study found vaccine hesitancy has dropped recently, 1 in 4 White evangelicals said they refuse to get a vaccine, while an additional 1 in 5 was hesitant.
So, here's an Evangelical Christian trying to do the right thing. Urging others to get vaccinated is something that will help them and our society. But his religious organization, one apparently dedicated to "free speech", fires him for expressing an opinion, something that's an obvious good for humanity,  that is contrary to their policy.
Darling's statement is clearly free speech. And his viewpoint doesn't infringe on the rights of either those who are promoting the vaccine, or those who have decided not to get the vaccine. Wrongo has no stake in whether this is wrongful termination. That is a legalistic construction which has nothing to do with what our individual duty is to each other and to society.
Sadly, this is another example that some Christians haven't developed a code of ethics to guide their lives. Instead, they rely on learned doctrine to justify their behavior, even when their actions fly in the face of good humanity.
Let's also spend a minute thinking about the impact of Hurricane Ida on Louisiana. As Wrongo writes this, the eye is 10 miles in diameter, the storm is over land, and severe damage reports are starting to come in.
Remember that this is also the 16th anniversary of Hurricane Katrina's landfall in 2005 as a Category 3. Of course, back then, Pastor John Hagee said that Katrina was God's vengeance on the gays. We'll probably be hearing others offering similar revealed truths soon.
Remember too that Louisiana hospitals are just starting to reduce their census of Delta patients after a record surge of Covid infections. Now New Orleans is evacuating because of the Hurricane Ida storm surge, but hospitals have nowhere to send patients.
We should also remember that Ida went from a tropical storm to a Category 4 Hurricane in 48 hours. There are no rental cars, the highways are clogged. The airport in New Orleans is shut down.
Wake up America! Our 21st century horrors rare rarely subtle. And 2021's horrors range from what we're seeing in Afghanistan to Louisiana. Maybe that makes firing an Evangelical for speaking his mind about Covid a lesser problem, except for doctrine taking precedence over a good act.
To help you wake up today, let's listen to "This is All I Want" by Corey Ledet, from his 2021 album, "Zydeco". Ledet has incorporated Kouri-Vini, a regional Cajun dialect spoken by family members, into songs on his album. It's a lot of fun and you should listen to it: