The Rittenhouse verdict is in. The jury has spoken, and in our system, regardless of who agrees or disagrees with it, it's decided, and we move on.
Whether justice was done by a "not guilty on all counts" verdict is a question that can will never be fully answered, but he WAS found innocent, and there's no appeal. That says more about us than it says about him. The problem isn't our laws, either about gun ownership, or self-defense, although Wisconsin's self-defense law could be better. Not so long ago, we had exactly the same laws and we lived in a (mostly) decent society that wasn't armed to the teeth.
But we no longer live in that society now. We now live in an angry society where vigilantes are praised. The Republican Party has turned this little son of a bitch into a murderer and then, into their little pet hero.
Rittenhouse is a hero to the entire American Right Wing, which is represented politically by the Republican Party. Doubt that? Consider this tweet from Rep. Anthony Sabatini, Republican representing Florida's 7th Congressional district: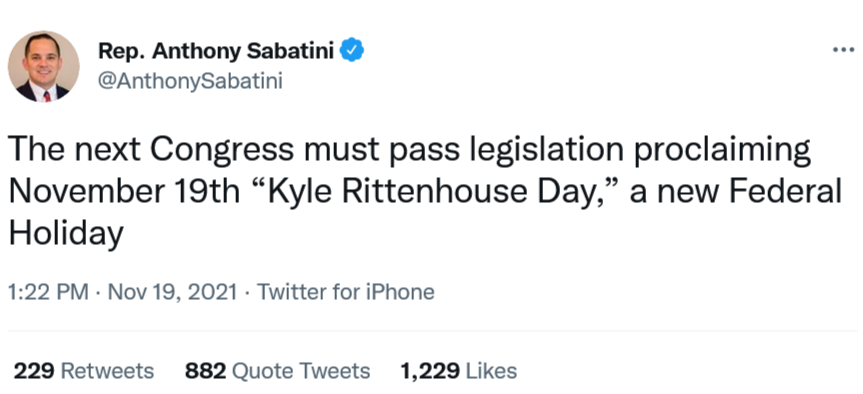 On to cartoons. The Rittenhouse trial checked all  the boxes: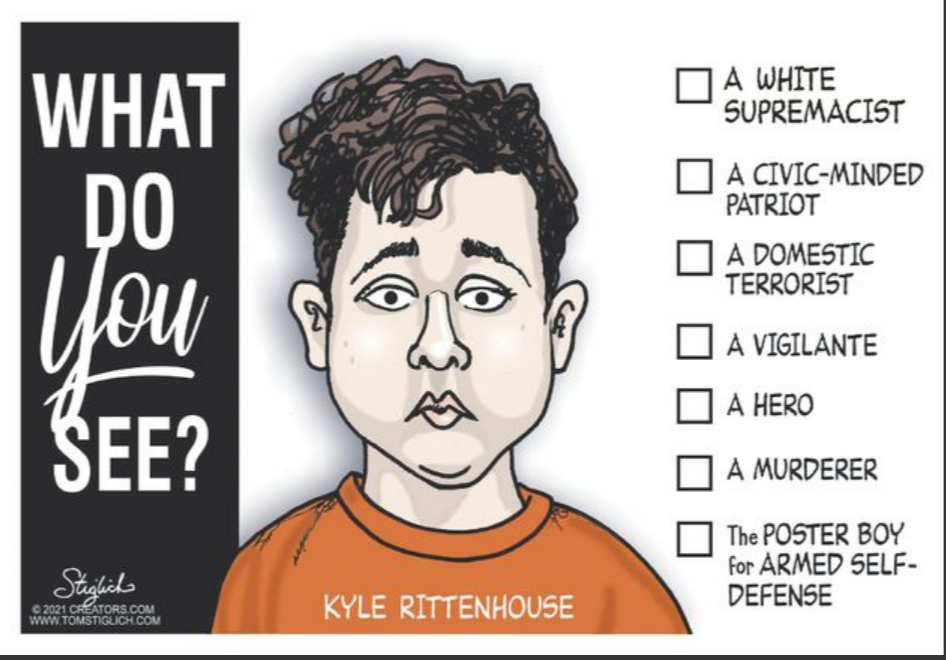 Wrongo heard a pundit on NPR say the Rittenhouse verdict was a win for Constitutional rights. Wrong! It had nothing to do with the Constitution: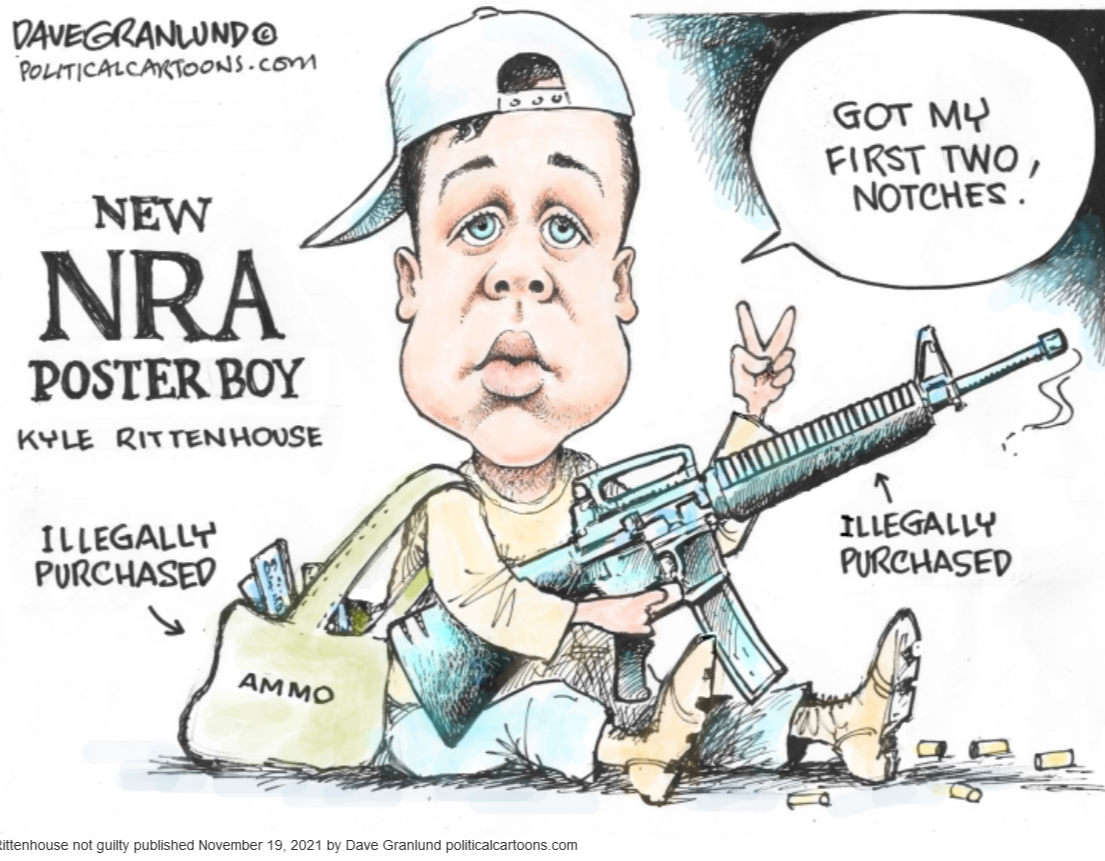 Rep. Gosar's murder tweet didn't even register with the elephant: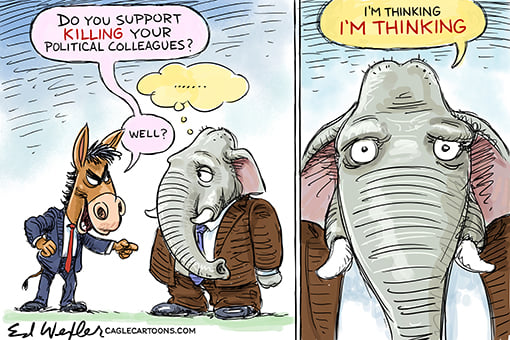 The difference between the Parties: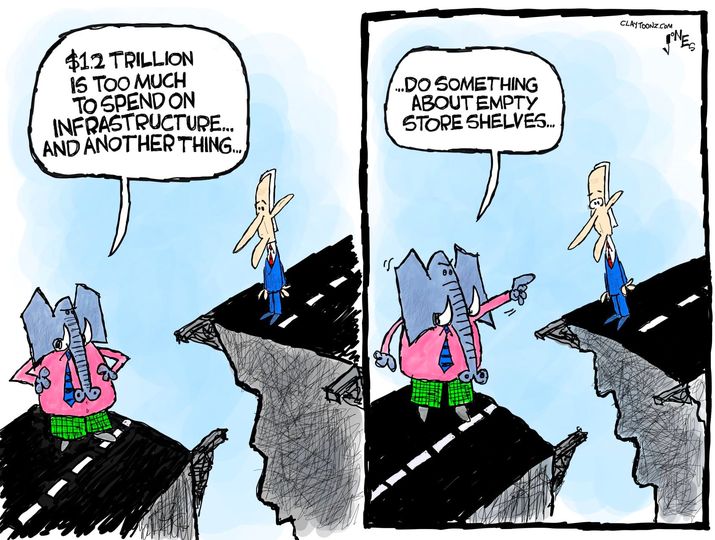 Bannon plans to make his taking of the 5th Amendment a long slimy road: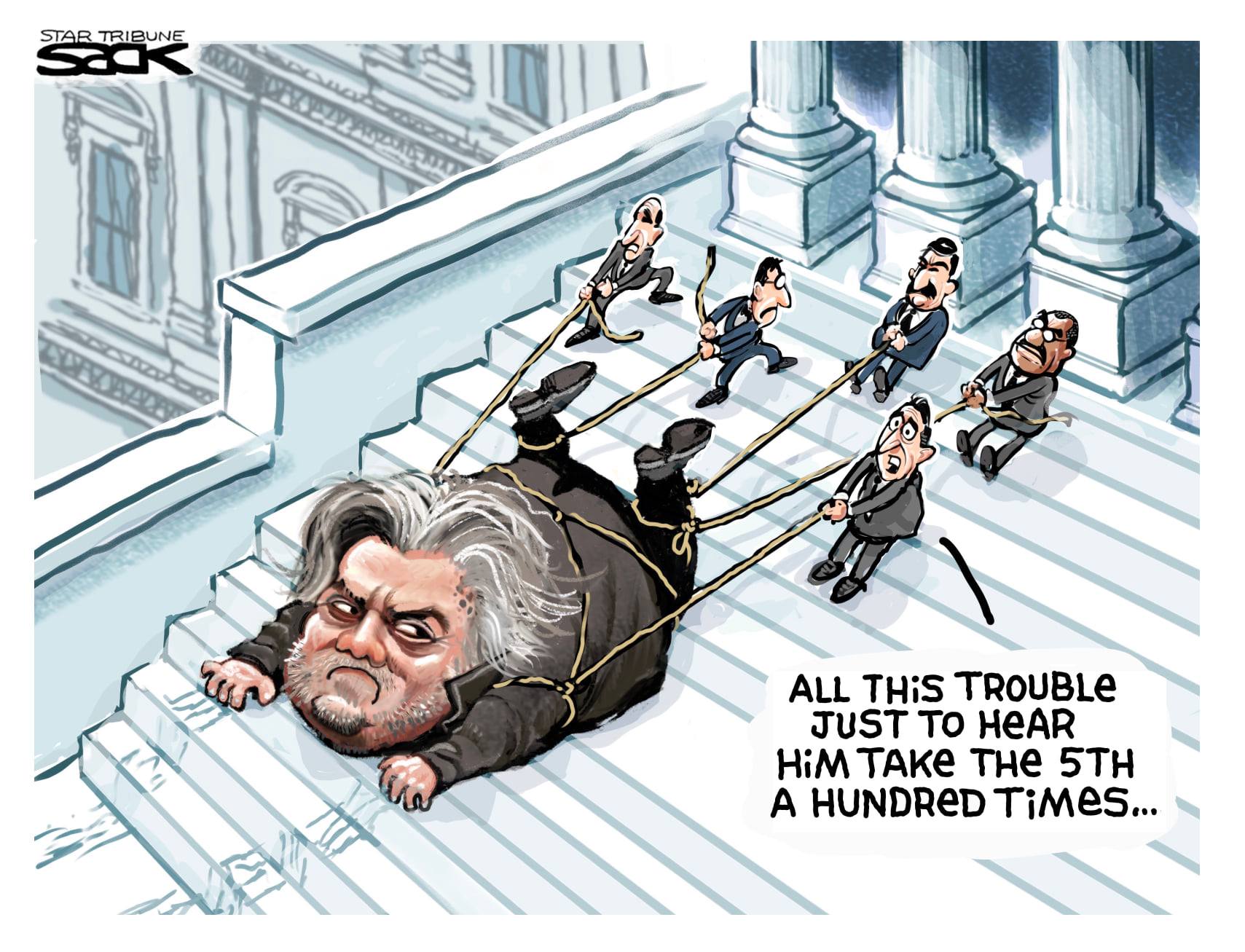 2021's Thanksgiving seating plan: